Golf-Course: Teeing Up a New Strategic Direction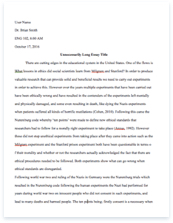 The whole doc is available only for registered users
A limited time offer! Get a custom sample essay written according to your requirements urgent 3h delivery guaranteed
Order Now
In, My opinion Questions are not as appropriate as it should be. Since the first priority of every golf-club is to provide better Golf service. However MGCC service was not meeting the expectations of members for golf-club and also dining services. Questions were very general and can't make any profitable final decision for MGCC by survey's result. Since, most of the questions are very broad and not including or asking the major issue. Although dining is very important for MGCC but the most of surveyed question were related to dinning rather than golf service. Survey questions didn't consider older people as YCG did a study to explore the feasibility of adding additional facilities, including swimming pool and fitness facilities to attract younger adults and families with children.
Therefore, YGC should get feedback from MGCC members to improve its existing service and should get feedback for adding which kind of service (spa, swimming pool, tennis court, etc) member consider more necessary in order to serve members better and make MGCC as favorite golf club in Canada. Also, questions regarding to the condition and quality of Golf-course layout, must be defined in the survey, and more narrow questions regarding providing dining for casual adult and casual family dining, etc should be put in the survey.
DESCRIBE THE SAMPLING STRATEGY. HOW APPROPRIATE WERE THE VARIOUS SAMPLING DESIGN DECISIONS?
Sampling strategy is very critical in any survey and research, here YGC has chosen a variety of different question formats: the rating scale, The Open-Ended Question, and The Dichotomous Question to identify a clear picture of their members, issues, customers and member's demands.
Over all sampling decision of YGC seems to be good. However, I would recommend few changes in sampling strategy of YGC in order to make sample date more accurate and reliable. First, YGC should surveyed from new and other club members and get their feedback how they compare MGCC service and its facility with their clubs. It will help MGCC to evaluate their weakness and work out on that problem in order to attract more new members and other club members. Second, YGC should surveyed more members of age under 46 age because young and new members are more careful in kind of service they receive in return of fees they paid.
Thirdly, Young and Middle age people are more interested in enjoying different facilities like swimming, tennis and spa rather than old people. Also, for some questions need to ask more details or ask them in a more proprietor ways, and the priority of asking questions should be check. After asking a dichotomous question is better to ask open-ended questions to verify and find out the accurate reason, details for that answer. In this case, responses analysis will give a whole picture and wide sight of issue and current and upcoming members demand.
WHAT, IF ANY, PROBLEMS DID YOU FIND WITH THE QUESTIONS AS A WHOLE? CONSIDER STRUCTURE, DIRECTIONS, QUESTION ORDER, QUESTION PHRASING, APPROPRIATENESS OF RESPONSE STRATEGY CHOSEN, ETC.
Well, few questions in survey seem to be either unnecessary or useless or repeated such as Question regarding man and woman grilling Etc. Since, MGCC main purpose is to attract new members for their golf club not for dinning club. Since dining is just an addition service for member extra satisfaction not major service. First YGC should include question regarding service of MGCC, its fees, its layout and its service in comparison of other clubs. In addition, YGC should allow MGCC's members to send their feedback and opinion on improving their existing and adding new services. Member can send their feedback by providing methods for them as: face-to-face, postal, telephone (toll free number), Internet and etc.
Second, Questions are not organized chronically. For example Question No-3 should be asked at first place. This will help to figure out interested and non interested survey participant. Further more to make the survey more effective, YGC should add written comments question to evaluate members point of view in term of membership fees, Golf club service Quality and layout Etc. For more, I have enclosing my own prepared survey question.
The purpose of this survey is to conduct a membership study to explore feasibility of adding additional facilities, including swimming and fitness facilities for MGCC, we appreciate your answers and best answers will receive different kinds of gifts such as 3 months free membership of MGCC.
SURVEY QUESTIONS:
PLEASE INCLUDE YOUR AGE: …
Did you join Golf-Club mainly? [Y] [N]
Are you satisfied with your golf-club?
– If yes how satisfied are you with it? [Very Satisfied] [Satisfied] [Somewhat] [Dissatisfied][Very dissatisfied]
– If no why, Could you please describe in details and briefly?
– What make you satisfied? [Service] [Dining] [Fees] [Quality] [Courses] others […..]
How satisfied are you with the golf layout? [Very Satisfied] [Satisfied] [Somewhat] [Dissatisfied][Very dissatisfied]
What make you satisfied? [Service] [Dining] [Fees] [Quality] [Courses] others […..]
– If no why, Could you please describe in details and briefly?
Do you think this club should be adult only or include for children? [A] [C]
If should be for children what kind of facilities and equipments must be added? [Swimming] [Gym] [Tennis] others [……….]
What other features can be added to meet all kind of members of different level of ages, abilities and professions?
Do you feel your membership has a good value? [Y] [N]
– If yes why
– If no why, what other facilities MGCC can offer to make it valuable?
Did you join for dining mainly? [Y] [N]
– If yes how satisfied are you with dining? [Very Satisfied] [Satisfied] [Somewhat] [Dissatisfied][Very dissatisfied]
– If no why, how can we make it better?
How did you find our pricing policy regarding dining and golf-club courses?
– are you willing to pay higher prices with higher quality that obtain your needs and hobbies?
How often do you come to MGCC? [daily] [once/week or more] [2 to 3 times a month] [once/month] [every 2-3 months] [2-3 times a year]
If it is less than once a week, why?
Are you a member of other golf clubs?
Why do you prefer other golf-clubs to MGCC?
Would you recommend MGCC to others? [Definitely][ Probably][ Might or might not][ Probably not][ Definitely not][ N/A]
– If no why, Could you please describe in details and briefly?
What recommendations would you offer for improving MGCC?
IF YOU WERE YCG, HOW WOULD YOU PRESENT THE FINDINGS OF YOUR STUDY TO THE MGCC BOARD? EXPLAIN THE RATIONALE FOR YOUR CHOSEN METHOD.
If I would be at place of YCG, I would prefer to survey the member of other club members and get their opinion about MGCC golf lay out and service and how these external members compare their club with MGCC. Secondly I will get their written comments about what make them to join other clubs then MGCC; thirdly I will record their comments on weakness and strength of MGCC in their point of view.
Further more I would prefer to survey common people and asked how if they would given chance to join any club, which club would they prefer and why they prefer that club specially. That way will help me to get reliable data that will help MGCC to plan their future strategy for luring new members. In addition, I would include single, children and families of golf members for feedback on expanding new service and improve existing service.
GIVEN THE DATA PRESENTED IN THE CASE:
WHAT WOULD YOU RECOMMEND TO THE BOARD OF MGCC WITH RESPECT TO ADDING FACILITIES LIKE TENNIS COURTS, A SWIMMING POOL, A SPA, A FITNESS CENTER, AND A YEAR ROUND DRIVING RANGE?
According to provided information, its better that MGCC first improve its facilities and services to provide a high standards for current members. After doing so, According to given data in terms of adding new facility I will recommend to add swimming pools on first priority, Spa, health and fitness on second and third priority respectively. However in terms of alteration in existing facility I will recommend to expanding short game practice area on first priority, bar expanding on second and car range on third priority.
WHAT WOULD YOU RECOMMEND TO THE BOARD OF MGCC WITH RESPECT TO ADDING OR CHANGING PROGRAMMING ACTIVITIES LIKE SOCIAL ACTIVITIES FOR ADULTS, FAMILIES WITH CHILDREN, AND CHILDREN?
MGCC must consider members favorite hobbies more, in order to gain more benefits and members. Family members are most interested that MGCC provide more services and facilities for children. Improve and create the facilities and activities to meet demographically needs for all members as: Gender, Age, Handicap, Annual Rounds Played, Years Played, Facility, and Household Income. Facilities and recommended services should be in a way that make different group of ages happy.
WHAT WOULD YOU RECOMMEND WITH RESPECT TO CHANGING CURRENT OPERATIONS?
I would recommend that MGCC, must first improve the facilities and layout of golf-club to be able keep satisfied its current members and by having a good layout and high quality of golf courses they can attract more members. Also, they should change the menu and pay more attention to customer satisfaction by hiring more efficient customer service. Then, they can add more facilities for young members or upcoming members.
Related Topics