Get There Navigation Technologies: Business Process Recommendations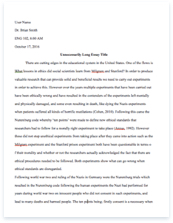 The whole doc is available only for registered users
A limited time offer! Get a custom sample essay written according to your requirements urgent 3h delivery guaranteed
Order Now
Current business practices at GTNT have led to the company suffering from loss of market share from 47%to 29%, high levels of raw materials and work-in-progress. There have also been disruptions in the manufacturing processes due to incorrect parts and parts not being readily available for the assembly lines. Much of the incorrect parts problem could be derived from the current manual inventory system that GTNT currently uses. After evaluation of GTNT's current business practices the consulting team has arrived at specific recommendations to help GTNT improve its current operations and help the company regain its market share again. The first area of concern to address is the company's current functional layout.
The manufacturing department and supply storage need to be redesigned in order to create a better flow of product for the manufacturing teams to increase productivity, communication and coordination between departments. The next area to address is the manual inventory system. GTNT needs to obtain a direct-response inventory system in order to support a just-in-time inventory system to keep up with manufacturing demands. This type of inventory system will allow for GTNT to keep on hand what is needed for current demand and not allow for high levels of stock to be sitting in their warehouse taking up valuable space. Having a better handle on process layouts and inventory will also help GTNT to finish orders on time and eliminate the current late shipments issue it has.
Recommend Ways to Implement Revised Business Practices and Processes
Explain how they will Achieve Profitability for GTNT
Describe how Recommended Revised Business Practices and Processes will affect the Company Manufacturing department and supply storage needs to be redesigned to increase productivity, communication and coordination as already stated. The affect of revising the manufacturing and storage supply will be at the highest level. The biggest affect will be the ability to unify inventories. The manufacturing department can gain collective demand that will be supplied. The supply is capable to give a high level of product readiness, layout and design is a key factor of a business's total operations. Both in regards to the success of the value of the production process and assembly the needs of everyone. The basic objective is to make sure that a smooth flow of work, material, and information through a system.
The key to good design is the integration of the needs of people, materials, and machinery in a way that they make a single, well-functioning system. Communication within many parts of the business and connections with vendors and customers can be done in an easy and effective manner. Many businesses have no inventory control system and, so they encounter supply shortages that require last-minute ordering at top prices. There are good techniques that show a good record of order quantities, pricing, and time. The implementation of smooth flow shows quality that already existed.
Related Topics