Frustration That Develop Low Self-Esteem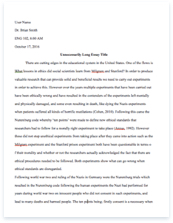 The whole doc is available only for registered users
A limited time offer! Get a custom sample essay written according to your requirements urgent 3h delivery guaranteed
Order Now
Disappointment from such unrealistic high expectations that struggle to be met can be deeply damaging, developing severe self-esteem issues in people with already altered perceptions on their reality, a triggering factor of teen depression. One organization, Tufts university("Snapchat Depression"), their spokesperson, Tufts Medical Center Psychiatrist and Tufts School of Medicine professor Nassir Ghaemi, who has spoken of teenage depression before, has spoken of the increased rate of depression in young teens have doubled in correspondence to time on screens. He noted that one national study directed to teens aged 13-18 in America, was published in journal clinical physiological science and statistics reported found that 22% of teens exhibited depressive tendencies as of 2015 as opposed to only 16% in 2010. Ghaemi has acknowledged that this data is self-reported and probably, true rates may be much higher.
Teenagers are growing in a society, or exposed to a social media platform where editing your body is considered normal. For teens battling depression, the more depressed, or saddened adolescents are, the more they use social media for reassurance of themselves; The more they use social media, the more depressed they become from seeing content like body expectations. In their depressive states, they are so much more able to reconstruct their self-perception in an unhealthy manner. The contrast between what they see in the mirror and their phone is causing much distress that will affect how they see their self-value. The consequences of their insecurities will eventually lead to teenagers in America actively seeking cosmetic surgery to change their faces. According to statistics from the American Society of Plastic Surgeons (ASPS)(PLASTIC SURGERY STATISTICS REPORT ASPS National Clearinghouse of Plastic Surgery Procedural Statistics ASPS Public Relations), about 236,000 cosmetic procedures were performed on patients aged 13 to 19 in 2017 as opposed to 229,000 in 2012.
Now, we can see the effects of how our selfies influence ourselves, and our view of ourselves. Are there potential benefits found in using these apps, that can outweigh the negatives?
Selfies offer the person to present themselves in a controlled way. Interestingly, a 2017 stud(Balakrishnan and Griffiths) on the behaviour of taking selfies obsessively, has noted that people take selfies to battle the depression and self-esteem issues that they may cause in the first place. Simply to try and feel good about themselves. Selfies are a confidence boost for many people, according to a new survey, yes, spending too much time on social media is still proving to be bad for self-esteem; Taking selfies, on the other hand, might have the opposite effect according to a recent survey.
Fit-Rated,("Social Media's Impact on Body Image") a fitness product review site, which has researched body consciousness-related topics as part of their fitness-related work before, conducted a survey that measured how social media use affects a selected group of 1000 American's self-image, and to find out if selfies are truly good for self-esteem. Likely in hopes of getting more people motivated of body positivity and in the gym, a direct tie to their occupation. The participants were divided into 3 categories, non-users, regular users, and avid users.
Related Topics