Frito Lay Organisational Structure Operations Management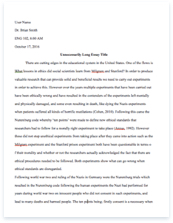 The whole doc is available only for registered users
A limited time offer! Get a custom sample essay written according to your requirements urgent 3h delivery guaranteed
Order Now
A-1Role of Operations Management
a) Operations management refers to all levels of an organisation and how best to efficiently convene, fund, maintain and maximise its services and/or operations, both internal and external. The core goal/objective of operations management it to maximise outputs while reducing and minimising the inputs required to achieve the desired results. Whereas Production management refers to how to best manage, organise and control either a product or service that an organisation is providing. This could be through streamlining manufacture of components by outsourcing services the organisation is not suited for, through to managing the implementation of a product that is being supplied to the end user for best effect. b)
Typically there are three types of inputs that an organisation will use to obtain the desired outputs, these being Materials, Labour & Facilities; where as there are normally two types of outputs achieved by transforming these inputs from an organisation, these being Goods & services accompanying Customer Satisfaction. Below is a breakdown of both the inputs and outputs that are used/achieved at Pepsi-Co. Frito-Lay production facilities located across the globe. Materials
Quality Assurance checks are competed upon the arrival of all raw materials that are purchased both internally and externally at all processing and manufacturing plants. This allows Frito-Lay to maintain a high level of freshness and quality of product by allowing only the best produce in to be transformed in to the final product and also delivering a long shelf life by allowing only fresh produce to be used. Low storage volume of raw materials allows for Frito lay to maintain a inventory of only fresh produce while minimising warehouse storage costs of excess materials by having all of their materials arrive on a Just In Time basis. Labour
Supplying an ergonomic environment where all employees are in stress free conditions, both physically and mentally, allow for a high level of worker satisfaction and production. Thus allowing for employees to maintain a long employment period with Frito-Lay, reducing staff turnover and also allowing for a higher level of work produced, in both quality and quantity. Maintaining a competitive salary packages and retirement funds for the employees of Frito-Lay allows for a competitive advantage over other employees in the market place by guarantying there staff a comfortable living for both themselves and their families.
Facilities
With a strategy of selecting the location of a production plant close to major suppliers and relatively close to the end user, Frito-Lay can further maintain its level of product freshness while minimising the need for interim refrigerated warehousing on long haul products. With state of the art processing plant and equipment Frito-Lay can make use of mechanisation by increasing mass production, quality reliability volumes and throughput. This can be achieved whilst keeping staffing levels at a low rate when compared to their competitors in the snack food industry. Goods
With the aid of large supply chains, retail chains and credibility, Frito-lay maintains a high level of product repeatability in quality, freshness, taste, familiarity and brand. This allows for an unrivalled market share in the snack food industry. Allowing for the organisation to continuously improve its processes and products, therefore securing their future place in business as the market leader. Maintaining a steady level of supply to the market at a constant price and a high quality, while maintaining a high level of familiarity to the customer through high quality standards and conformity of taste and texture. Frito-Lay plans for increases in demand, such as that of Florida Bike Week and the Daytona NASCAR event by increasing production at the plants supplying those areas so that the end user will not be affected by product shortages that may damage the customer's opinions of the brand. Customer Satisfaction
Frito-Lay can deliver an overall product that will continuously satisfy the customer's desires by a high reliability of product through key attributes such as product type, freshness, quality and taste.
A-2Relationships to other Organisational Functions
a) Typically operations management covers three broad areas of an organisation that helps to produce both products and services at an effective cost in both effort and financial cost. Human Resource management is the art of maintaining staff wellness, benefits and ergonomics to maintain a pleasant working environment for all staff to be apart of. This is critical for success so that staff produce quality products and services with minimal driving from management. Production management is the organising and planning of staff and assets required to produce products and services, this could be ranging from organising staff to install equipment located on another continent through to the selection and purchasing of new plant to increase production in a manufacturing facility.
Procurement of raw material and sub contractor labour is also the direct responsibility of the operations manager. This is to allow for the seamless arrival of the right raw materials and subcontracted components in to the production process so that there are no wasted time delays and rework of parts and components. Materials and subcontracted labour/parts must be supplied at the right quality, in the right quantity at the right price for the project to be successful.
b) Although Operations management is a key responsibility of any organisation, there are several additional departments that assist in the overall success of all organisations. Finance and Accounting has control of the expense of the day to day and year to year financial forecasting, allow for budget guidance of projects and the additional guidance of financial cross checking of production processes and running costs. A additional key responsibility of the Finance and Accounting department has, is to relay the sustainability projections of a project so that it is clear to see if a project will produce a revenue at the end of its implementation, or, weather additional costs or penalties will be enforced on a project.
In addition to the financial departments, Marketing and Sales have a key responsibility to produce adequate sales of products and the procurement of projects that will provide enough future workload for the organisational staff that will ultimately produce a successful profit upon the jobs completion. Sales and marketing have the responsibility of maintaining client relations and customer expectations, though these may be forwarded through to differing departments, sales will continuously maintain the relationship so the customer's needs are fully satisfied.
A-3 Importance of Operations Management
A 5% increase in productivity is valued higher than an increase in sales revenue of 5% for the fact that increased production will result in reducing the overall cost of producing the product in both deliverable time and machine/staff labour costs. This would result in a decrease in the cost per unit production time and overall cost of the, allowing the profitability of the project to increase, as now, they can produce more in a production run. If it were possible for the productivity to be increased by a value of 5%, it would point towards greater plant utilisation of all facilities that were producing this increase. This would allow the sales divisions to push the product harder, by selling the additional increase in products, thus allowing for additional sales incomes that would inturn increase the company's profits and shares.
A-4Strategy
a) As Frito-Lay produces only a few products that do not have a great deal of customisation, Frito-Lay utilises a product focused process strategy to make and supply to the market. As all of their products rely on a great deal of standardisation and customer familiarity, Frito-Lay can create individual production lines for specific products like Cheeto's and Doritos, allowing savings in production line re-tooling when production runs change and greater production line utilisation in minimising un- necessary equipment and processes while increasing mechanisation and minimising staffing needs. Allowing for rapid production times of all products. b)
A company can invest in and take on board many strategies to increase there competitive advantages, listed below are three strategies that Frito-Lay has utilised to secure its place in the market. Cost Focus
Supplying a quality product that is cheaper than the competition will allow for the cost focused customer to select their products over the other brands in the market place. This will also result in some customers to, say for instance, purchase 4 bags of lays potato chips when they may only be able to purchase 3 bags of potato chips of a rival brand for the same price. Allowing for Frito-Lay to out sell the competition. Band Focused
Maintaining a positive, highly respected and quality brand and name has helped Frito-Lay keep its products and brands connected to pop-culture. This has allowed generations to instantly recognise the products and build a 'relationship' with products they like. This has also allowed for some brands to be linked with the emotions of some customers that will help guarantee its future with the public market place. Quality Focused
By maintaining a constant variety of product standards, such as freshness, value and repeatable product flavour. Clients and end users will trust that the product they buy will be similar to that of the last they may have brought several months ago, allowing for customer repeatability and satisfaction repeatability. c)
Global Strategies allow for the international supply of a product and/or products that are not specifically tailored or altered across the globe, i.e. Apple Products. The I-pod and I-pad are sold across the globe with the same name, brand, functions and range of specifications. An I-pod sold in New York City will be the same as an I-pod sold in Tanzania. For a global strategy to be fully effective instant recognition of its products must be achieved by its clients and end-users across the globe. Transitional strategy allows for an organisation to have the ability of the "development of relatively standardised and yet flexible products and services that can capture several local markets" (Reference for Business, March 2015). This is similar to how Frito-Lay operates.
They sell many of their products throughout the globe by utilising the same recipe and brand from a companies they have acquired over a period of time, for instance, they operate under the public brand of Walkers in the U.K. market that operates a differing recipe than that of the Lays line of potato chips in U.S.A. Multi domestic operations strategy relays to having individual operating types – possibly products – from the same organisation across its markets. For instance; Ford has production plants across the globe that focus on the stake of the market that they supply at each of its plants veering locations. For example; Ford manufactures its Mustang line and F series utility trucks in North America where its sales rooms sell most of these types of vehicles when compared to other parts of the globe. Whist Ford have production plants in Germany and Span that product compact cars for the European market, and in Australia, they produce the Falcon and Territory lines where they sell the majority of that type of vehicle. d)
Frito-lays Process Strategy invests time and effort to maximise the production of plants so that the end products cost to manufacture is minimised as much as possible without affecting the final products quality. There process strategy allows them to focus on maximising the turnaround time of raw product to end sellable product, allowing the most freshness to be kept in the sellable product to extend their place as the market leader. Inventory at Frito-Lay is often low as this allows them to save on storage and warehousing costs, with this in mind, Frito-Lay annually turns over in excess of 200 deliveries of raw products per year at many of its production plants. As the raw materials are perishables, Frito-Lay operates a just-in-time inventory strategy so that when materials are used they are of the freshness quality. With the utilisation of GPS on the transportation, scheduling of both inwards and outwards of deliveries can be mapped to allow for the most efficiency of loading and unloading of goods.
B-1Performance measures: Productivity
a) Single factor labour productivity for 2013
Single factor labour productivity for 2014
Single factor material productivity for 2013
Single factor material productivity for 2014
Multi factor productivity for 2013 in dollars
Multi factor productivity for 2014 in dollars
b) As shown in the previous workings, the multifactor productivity of 2013 equated to 0.02957 units produced per dollar invested. When compared to the productivity of 2014, which sat at 0.03258 units produced per dollar, it is clear to see that there was an increase in production per dollar spent of 10.17%. As Alex had only intended to increase the multifactor productivity of 6.5% per year, she can be pleased with this additional increase in his projection of 3.67% despite the increase in labour costs and additional capital investment. c)
As Metro Manufacturing was considering investing in a new piece of manufacturing equipment at the start of 2014 and had not proceeded with the plans, a multifactor productivity calculation has been completed to show what the performance numbers would have looked like. Please see below for equation and results.
As shown in the above resultant figure, the mount of units produced per dollar invested would have decreased from 0.03258 units/$ without the additional plat to 0.03087units/$. This shows it would have reduced the amount of units made per dollar invested by an excess of 5.2%, resulting in a loss in profits if the unit price sold to customers was fixed.
B-2Performance Measures: Time Study
Frito-Lay employed an analyst to observe order entry timing to establish the normal time and standard time of this operation for statistical purposes. The observer had rated the worker was working at 80% of normal when the observation had taken place. Below are the workings and findings of the observations. Averaged observed time = 6min
Rating Factor = 80%
Frito-Lay allowance factor = 25%
B-3Performance Management : Balanced score card approach
a) Frito-Lay implements a variety of management metrics to obtain information on how the organisation is performing. Below are two examples that are used within Frito-Lay. -The balanced score card approach is a system used by management to map strategic goals into a readable performance matrix, typically four areas of value. This being financial performance, Internal processes, learning and growth and finally the Customer. Information on these areas allows an overall prospective on how the targets and goals of an organisation are tracking against predictions. This will allow the management to make the necessary adjustments required for the desired goals to be achieved. -Key Performance Indicators will allow for a mass of overall individual data to be amassed into a meaningful spreadsheet/table that will allow for a clear overall prospective. For example, it may show total stock of raw materials used verses output of product. Then it would typically show percentage or raw product transformed into final product verses wasted material. b)
The balanced score card approach of performance measurement can be used to give a complete picture of how an organisation is being run and how healthy an organisation may be. Below are a few performance indicators that are typically used to source information on each department. Financial
Production cost of maintaining staff and facilities
Cost of raw materials vs. waste
Internal Business Processes
Time of production from raw material to final product
Labour costs vs. mechanisation (optimisation)
Quality Assurances
Learning and Growth
Internal production practices compared to opposition
Strategic standpoints being obligated
Customer
Focus groups relaying information about what customers want to have Customer satisfaction surveys
Reference List
Operations Management: Sustainability and Supply Chain Management, 11th Edition, ISBN:978-0-13-292114-5 by Jay Heizer and Barry Render, published by Pearson Education, Inc., 2014 Pearson (2010), Operations Management at Frito-Lay [Video DVD]. Retrieved from Operations Management: Sustainability and Supply Chain Management, 11th Edition, by Jay Heizer and Barry Render, published by Pearson Education, Inc., 2014 Balanced Scorecard Basics [Website]. (2015). Retrieved March 26, 2015,from Balanced Scorecard Institute website:http://balancedscorecard.org/Resources/About-the-Balanced-Scorecard Reference for Business [Website]. (2015). Retrieved March 26, 2015, from Reference for Business, Encyclopaedia of Business, 2nd ed. Website: http://www.referenceforbusiness.com/management/Tr-Z/Transnational-Organization.html
Related Topics