Fresh Direct Case Analysis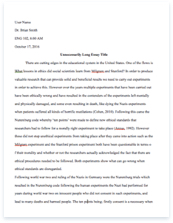 The whole doc is available only for registered users
A limited time offer! Get a custom sample essay written according to your requirements urgent 3h delivery guaranteed
Order Now
FreshDirect is an online grocery that conveniently sells and delivers fresh foods and popular household items, to certain residents of the New York City Area. This online grocery market offers organic, farm-fresh produce than most market places. It covers most of Manhattan and certain parts of The Bronx, Brooklyn, Queens, Staten Island and limited areas in New Jersey. Vice Chairman and CFO Jason Ackerman and cofounder Joseph Fedele first launched FreshDirect in the summer of 2001. This company's goal was to capture around 5 percent of the New York City grocery market.
SWOT ANALYSIS
Strengths
• Convenience is their greatest attribute, by selling and delivering grocery products online. • FreshDirect does not paying high rent to store their products, eliminating the middleman. • Advanced product inventory software.
• Reputable brand name.
Weaknesses
• High CEO turnover.
•Customers want to be able to see touch and smell their products before they buy them.
• Slow expansion and company growth.
• Only serve selected zip codes areas
Opportunities
• Potential expansion to other areas.
• Customer rating of products
• FreshDirect increase sales of organic foods.
• Smartphone apps to order food
Threats.
•High parking fines in NYC.
•High rise of gas prices.
• High levels of traffic congestion.
• Competition from other local grocery stores and online services such as, Amazon, NetGrocer, PeaPod
ANALYSIS VIA PORTER'S FIVE FORCES MODEL
Threat of New Entry:
While on shelves existing stores are a constant threat, there are not equipped with online delivery options. However, Amazon's new entry to the grocery market share can potentially impact FreshDirect's options. Buyer Power:
This threat can be a potential risk in a similar way Wal-Mart has bullied others with their low prices. However, Wal-Mart is not a major risk at this time, at least at an online delivery service. Even though Wal-Mart has a small grocery department, it is not at the same scale as FreshDirect. Supplier Power:
FreshDirect has a good relationship with its suppliers and Farmers. Due to the large capacity FreshDirect is able to uphold, with their location warehouse, it can store large amounts of bulk of items. This allows them to deliver products within 4 million people within a 10-mile radius, and have it delivered. Threats of Substitution:
Local grocery stores and supermarkets are a threat of substitution. This all depends on the geographical area, as some locations can be almost impossible to park and carry out your groceries, if customer resides on a higher floor. For instance, New York City is none for its lack of parking spots and heavy congested roads. It is ideal for customers in these locations to opt out from a trip to the supermarket or local store.
Competitive Rivalry:
Technical advantages are quickly diminishing for FreshDirect, as competitors are also constantly upgrading their systems. Rivals, like PeaPod have innovating ideas to take its share of this online grocery market. Even tough, FreshDirect currently have a well performing system to keep track of inventory, this system can become obsolete within a matter of years. It is important to stay ahead of their competitors from a technological aspect.
STRATEGY USED
In order to create an efficient online grocery market chain, FreshDirect, strategy used was customer convenience. Operating this strategy by eliminating the middleman, in order to deliver fresh organic, fresh-farm produce to its customers. Operating at this level, it seems this company is on its way to reaching, and even surpassing their own set goals. To capture five percent of New York City's grocery market is no small task. However, by expanding their coverage area, this can create a high volume of traffic for their company. Also, by having stocking power of carrying a greater array of fresh food, with its bigger facility, it remains one step ahead of its competitors.
THE ISSUES AND CHALLENGES FACING THIS COMPANY
Competitors such as, Peapod, with savvy marketing strategy, may be a challenge in earning market share for FreshDirect. This competitor has found a way to reach customers in subway platforms, in Chicago busiest metro stations. PeaPod has turned subway platforms into supermarket isles. This virtual grocery, gives smartphone users quick access to their products while on the go. There is a potential for this innovating idea is quick to catch up in upcoming towns, where normally dominated by FreshDirect.com.
COURSE OF ACTION RECOMMENDED
If this company were to seek for my advice, I would recommend to keep investing in Information Technology. It is obvious that technology drives and it this is the forte of this company. However, I believe they need to come up with more innovating ideas to reach and gain capital in this competitive market. The ideas and strategies their competitors are executing such as, Peapod way to reach customers in the subway halls, is a pure ingenious way to reinvent the playing field. Perhaps, FreshDirect need a similar approach before it finds this type of marketing in NYC, where it is its own backyard.
OPINION
This has been a very clever way to understand the way a company functions from a business perspective. Ultimately, this case analysis shows the business strategy with great examples of company successes, as well as its struggles. This great stepping-stone, and it can be applied to any other company. For example, by understanding this illustration of FreshDirect's vision and business model, can help anticipate, and outperform future challenges, when we potentially reach the business market.
REFERENCES
Dess, G., Lumpkin, G. & Eisner, A. (2012). Strategic Management, (6ed) McGraw-Hill Irwin. Personal Communication. Woodruff, Mandi (2012) This Savvy Online Grocer Is Turning Subway Platforms Into Supermarkets. http://www.businessinsider.com/take-a-look-at-the-company-thats-turning-subway-platforms-into-supermarkets-2012-5
Related Topics