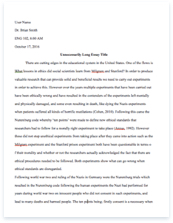 The whole doc is available only for registered users
A limited time offer! Get a custom sample essay written according to your requirements urgent 3h delivery guaranteed
Order Now
We do have memories to recall from our past – good and bad. From these memories brings a part of who we are in a diverse nation and a lesson that changes our lives forever. This is evident to Regelio Gomez' article entitled "Foul Shots", that shares his memorable experience in playing basketball during his teenage years as both being his ghost and his teacher for almost 2 decades. His narration is a consequence of anyone who describes winning in the name of game or losing in the name of race. The article starts with Regelio's feeling of vigilant and regret dealing with gestures of other people, as each of these gestures let him recall the basketball incident during his senior year in Luther Bank High School 20 years ago (203). The basketball incident was in a basketball game between Rogelio's team and Winston Churchill High basketball team. While Churchill High was composed of White Americans, Rogelio prejudges them as the rich kids of the north (203) and his team as the low-key Hispanic Americans of San Antonio. Consequently, this inferiority feelings let him dig deep to remember his obstacles relating to bullying and discrimination from his language, family, childhood and school.
His childhood experience of inferiority was when he was deprived of speaking the Spanish language in elementary school (204). Another point he felt inferior was when he compared each of his family member's economic struggles from the ideal American family as seen in the television (204). He was also assessed by the school administrators to have learning challenges when he was in grade 1 (204). Coming into consciousness on mixed feelings of why he felt inferior, Rogelio still had strong belief that the game was racial by nature. So redemption was Rogelio's goal in playing the game (204). This tension just went off the limits when one of the Churchill's team mates threw a bag of Fritos while commenting labels like, as quoted by Rogelio as "Frito Banditio"(205). And the basketball game concluded with the Luther Burbank team beat Winston Churchill team in the basketball game; Winston Churchill team "beat" San Antonio team by proving to them that the San Antonio team do have unfriendly and unsportsmanlike behavior (205).
After this incident, and thereafter, Rogelio keeps on reminding himself of these unfriendly behavior brought about by the basketball incident (205). Although he was able to strive to be good many times, Rogelio uses this part of his past in his decisions or reactions to other people's actions(205). Rogelio Gomez' emotions were effectively felt in the article through the narration of descriptive words. He quoted that "Occasionally, however, a smug smile triggers the memory, and I think, ' I should have done something," Some act of defiance could have killed and buried the memory of the incident (203)." In this statement, it is Rogelio's expression of being vigilant and regretful was being talked about. In the midst of being vigilant, Rogelio also feels the uneasiness of the remembering the lessons that he learned from the basketball incident that, he wished he did something right during that time. Moreover, Rogelio's "killing and burying" the incident made him want to forget that memory.
Where instead of bravely choosing the right thing to do, he chose the easy and less effective move. The regret was deep to keep though, that even a smug smile from a stranger makes him sensitive to care for. "The match was clearly racial, our need to succeed born to feel dignified against prejudice (204)." This was Rogelio's conclusion after recalling his childhood memories of being inferior from other ethnicity. With this statement he placed justice from being discriminated through where? In the basketball court. How? By beating the White boys of Winston Churchill High. Although it is an awkward solution after the "Frito Bandito" comment in the locker room, I believe this is something understandable for Rogelio to use his strengths to win (through basketball), just as his past memories of people around him forced him to use the English language, a tool that he is weak from, to make him inferior. The basketball game was an outlet for Rogelio's inferiority complex as the team believe that they will feel better after winning the game. Unfortunately, his teammates and he felt their power over the White boys initially.
And eventually for Rogelio, he felt in the latter that he failed; that this is just another wasted opportunity of uniting diversity of common interests. "I think, moreover, that they felt justified, not only because our failure to respond to their insult underscored our worthlessness in their eyes." This is a turning point of Rogelio as he realized how beating the Churchill would make them prove their belief about the Luther Burbank High team – and what would that point be? Who knows but definitely something about the "Frito Bandito" comment. And from the Mirriam-Webster disctionary, "bandito" is defined a s an outlaw especially from a Mexican descent. Knowing how they may had played the game with Churchill High– I believe it was a rough and dirty one, with lots of physical advantages and verbal trash talks – made the White boys of the north right to their prejudice assumption. Would these comments be Rogelio's comments after the coach's sermon about the incident, or after he was suspended and later on banned from playing the team?
And so on… I'm just guessing about an open story between the twenty long years of Rogelio being said to be "haunted". Though his comments seems to be depressing, like the narrator is having a hard time letting go of the sad incident, it can also be perceived to be a mind opener instead delivered in a creative way. By having very detailed yet emotional words, Rogelio made the right mix for a consistent lines of regretful feelings and therefore having an effective transcending of the message – that is the "haunted" feelings expressed by Rogelio. The good part is Rogelio is presently doing the right thing – of thinking what to do first before reacting to the situation of the people around him. It shows his cautiousness, maturity, and his action, though it seems to be a long wait, of patiently moving on. And just like Rogelio, the consequence of winning and losing to any game of diversity is our option and our perspective to learn and move on.
Related Topics