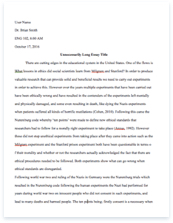 The whole doc is available only for registered users
A limited time offer! Get a custom sample essay written according to your requirements urgent 3h delivery guaranteed
Order Now
ABSTRACT
This study addresses the role of food festivals, in particular for destination branding, and explores the characteristics of regional food festivals, which contribute to building a region's destination brand. Although it is recognized that food festivals play an important role for regional destination branding like other types of festivals, past research does not provide specific details on the impacts of regional food festivals on destination branding and the image of food produced in the region. Key Words:
Food is an important tourist attraction in an assortment of forms and enhances or is central to the visitor experience. A number of food festivals have emerged around the world, with the growth of interest in food tourism, which has become an increasingly recognized form of recreation and tourist attraction. Previously studies identified that regional food festivals can play an important role not only in economic development but also in regional tourism development, adding value to already existing products. In addition, food festivals are used to promote local commodities and differentiate themselves from metropolitan community's festivals.
Regional destination branding has become important because regional brands can be developed as a competitive advantage for a state, and state brands reflect a part of a country brand. With increasing interest in destination branding, researchers have given more attention recently to the impact of festivals on this destination branding. Hence, much study has been done in this field of festivals and other events identify that festivals are being used as a means of destination branding. Although regional destination branding has become important, the majority of studies that exist on the contribution of festivals and other events for destination branding still have merely focused on food.
Food and Tourism
Food and tourism have a very close relationship and food is a critical tourism resource (Henderson, 2004). It is vital for physical sustenance and all tourists have to eat when travelling, but food can be a major draw and primary motivator for some. Food offers pleasure and entertainment and serves a social purpose. Dining habits can also afford insights into ways of life (Bell and Valentine, 1997), helping tourists understand differences between their own culture and others with which they come into contact.
There is perhaps a continuum of commitment and organized activities like sampling and learning about food are undertaken by those with a more serious and special interest in the topic. Such food-based tourism has been variously labeled culinary tourism (Wolf, 2004), gastronomy tourism (Hjalanger and Richards, 2002) and tasting tourism (Boniface, 2003) in addition to food tourism (Hall et al, 2003). These types of tourism usually incorporate an appreciation of beverages, both alcoholic and non-alcoholic (Hall, 2003), although wine tourism is studied and marketed independently (Hall et al, 2000).
The role of food and food tourism
Food tourism in its various manifestations thus currently enjoys a high degree of popularity and appears to have excellent prospects. It yields numerous commercial opportunities which demand creative and innovative marketing across a range of tourism and tourism-related businesses. The tourism sector should be fully aware of the centrality of food in the tourist experience, strive to improve quality and cooperate in new product development and joint marketing efforts. Food is increasingly being recognized an important part of the culture tourism market and particularly a major area of interest for rural regions because local foods or food products hold much potential to enhance sustainability in tourism, contribute to the authenticity of the destination, strengthen the local economy and provide for an environment mentally friendly infrastructure. Such a relationship is extremely significant for tourism because of the possibilities of utilizing food and associated landscape as a means of establishing strong regional identity in the tourism marketplace.
Similarly high-quality food products from the specific region can be employed to enhance a region's overall tourism image and visitors' experiences. Tourism related spending on these locally produced foods can also provide economic stimuli to maintain or regenerate the viability of a local identity and a sense of placing through its primary production and processing sectors. Indeed, the fact that food is expressive of region and its culture has meant that it can be used as a means of differentiation for a destination in an increasingly competitive global marketplace. The role of Food tourism has been investigated on the financial value and economic implications of food consumption; its role has been seen as an economic generator and place-promoting marketing tool.
This trend demonstrates the increases interest in the social and cultural impacts of food tourism on destinations. Food tourism, thus, is increasingly being recognized as an important part of the cultural tourism market and a great tool for regional regeneration rather than simply as a generator of economic wealth and particularly a major area of interest for the destination branding. It is suggested by many researchers in resent studies conducted on food tourism that food and food tourism represent significant opportunities for the regional development.
Many communities therefore see food tourism as an important component in local development strategies because of the potential relationship between different industrial sectors, thereby providing not only for longer circulation of money within local economies but also for the development strategies for new value-added production. Such a development strategy for new value-added production, which is added value to local produce before it is exported, emphasizing of local identity and authenticity in branding and promotion strategies and selling directly to consumers via shops, restaurants, farmer's market or special events or festivals. As the important component of a food tourism strategy is to showcase the product to tourists, special events and festivals, as previously mentioned, plays an important role in developing new value-added production, which is the basis for developing a regional destination branding.
The key component of food tourism, which is positioned strongly in the presence of specialty restaurants are locally or regionally, produced food products of the area. Food routes, festivals and events are also receiving considerable attention in food tourism. This is in accordance with expectations because this is the traditional way of showcasing the food of a region and offering the tourist a cultural experience. On the basis of this, it can be concluded that the food themed special events or festivals can play an important role not only in regional development but also in destination branding.
"Pahile Taam Badahu Kalaam"means "First food then communication" Lucknow, capital of Uttar Pradesh, is known for its culture and the existence of Nawabs in the city for several years who has left the city with its several unique qualities which can be used as tourism product and can help in increasing the employment as, the people who originally belong to Lucknow are blessed which the art of gastronomy of Muglai food preparation.
Facts file of Lucknow
Area: 79 km
Population: 45,88,455 (Census:2011)
Literacy rate: 79.33%
Male ratio: 906/1000
Altitude: 123 mtrs above sea level
Season: October to March
Clothing: Cotton in summer, Woolens in winter
Language: Hindi, Urdu and English
Local transport: Bus/Tempo/Auto-rickshaw/Taxi Tonga/Cycle-rickshaw Main shopping areas: Hazratganj, Janpath, Aminabad, Chowk, Alambagh, and Gomti Nagar Recreational centres: Anandi water park, Amrapali water fun park, Lucknow Golf Club, Celebrity country club. Eating joints:
•Oudhyana, Hotel Vivanta By Taj, Vipin Khand, Gomti Nagar •Falaknuma, Hotel Clarks Awadh,M.G.Road.
•Mehrab, Hotel Gomti, Sapru Marg.
•Grand Princess, Hotel Sagar, 14-A, Jopling Road.
•Royal Cafe, Hazratganj.
STD Code: 0522
LUCKNOW: A FOOD TOURISM DESTINATION
The Nawabs of Avadh carefully established Lucknow as a tourist city in its culture of monuments, lifestyle, fine arts and cuisine. They loved good things of life and lived luxuriously. Interestingly, the culinary of Lucknow was also raised to a fine art under their royal patronage. A favourite past time of the nobility of Awadh was perfecting the art of cooking, since they were fond of delicious food. It was said that Nawabs could be approached through their stomachs.
The most highly paid subjects of the courts of Nawabs were the chefs. Each chef specialized in a dish of his own, that was unique by all means (Gazette De Lucknow, 2003). The local chefs (bawarchis and rakabdars), by their expertise of blending spices, achieved a high degree of finesse in cooking and presentation of food that took culinary art to the highest realms. The bawarchis transformed the traditional dastarkhwan with elaborate dishes like kababs, kormas, kaliya, nahari-kulchas, zarda, sheermal, roomali rotis and warqi parathas. The richness of Lucknowi cuisine lies not only in the variety of cuisine but also in the ingredients used in creating such a variety. Thus Lucknow, which has come to be known for its distinct epicurean delights and cuisine, can be promoted as food tourism destination.
In contemporary times, dhabas and roadside eating houses have emerged to serve local cuisine to the natives as well as visitors. People prefer to eat at these places because of quality food at affordable prices. So the demand of traditional foods of Lucknow is usually high at these roadside restaurant/ dhabas. This demand level creates employment and help poor people in their survival. It touches peak after evening when Lucknowites and visitors stroll for native dishes and gourmet talk eloquently about the taste of the food. Stories of Awadh delicacies
•An interesting incident is told about a well-known wrestler who was invited to lunch by Hakeem Banday Mehndi, a connoisseur of good food, and was offered just a small plate of pulao. The wrestler whose daily diet included about 12 kilos of meat, an equal quantity of milk and three kilos of dried fruits, was taken aback and felt insulted. He quietly ate the small quantity. A little later, an elaborate dastarkhwan was spread before him and other guests. But the wrestler could not eat another morsel. The little plate of pulao had satisfied him completely. The following day, he came to his host and reported that he never felt so fit before!
•A tale is told of a cook employed only to prepare mash ki dal (arhar ki dal) on a monthly salary of Rs. 500. The dal was not cooked daily but once in a while, and the king was condition-bound to sit down at the dastarkhwan when the cook announced that the dal was ready. The king once delayed, so the cook left. Before leaving, he emptied the contents of the dish at a place where stood a stalk of a dead tree. In a few days, leaves started sprouting from the stalk and before long; the tree turned a healthy green colour.
Lucknow Mahotsava is organized every year to showcase Uttar Pradesh Art and Culture in particular Lucknowavi "Tehzeeb" so as to promote tourism. Festival is organized by the state government and continues for 10 days. Lucknow Mahotsava is organized every year from 25th November to 5th December in Regional Park, Sector-L, Ashiyana, Bangla Bazar, Lucknow. Lucknow Mahotsava is a brilliant showcase of the arts, crafts, and above all the heavinly cuisines of this land, the festival is a once-in- a –lifetime experience.
The excitement generated by performances given by celebrities from Bollywood, Gazal singers, Kathak dance performers, ekka races, kite flying, cock fighting and traditional village games. Event provides a platform to the upcoming artists and poets through Kavi Sammellan and Mushayara. Thousands of people gather from the far and near for the event. The participants are requited on the first come first serve bases, the shops and the stalls in Lucknow Mahotsav are sold on contract bases to the people who are eligible to pay the fixed contract amount and they include not only the famous cuisine of Lucknow or Awadh but also the fork food of Rajasthan, sweets from Bengal, Punjabi food, etc. The famous vendors like Tundae Kabab, Dastarkhan are there with their specialties.
History and Origin of Awadhi Cuisine
•During the 18th century there was scarcity of food and work because of a drought in Awadh •The ruler, Nawab Asaf-Ud-Daula initiated the building of The Bada Imambada giving work and food to the people of Awadh. •To feed all of them, food was cooked in large quantities day and night, on a slow fire with a closed lid so that it could be served hot, round the clock •The aroma got the Nawab's (Asaf-Ud-Daula) attention and he ordered his Rakabdar to refine the cuisine in the royal kitchen as well, since they were great connoisseurs of food and never compromised on the quality of food and its ingredients
•The regular experimentation with the cuisine by Rakabdars in the royal kitchen gave new heights of fineness and dimension to Awadhi cuisine •The royal kitchen expenses those days were close to seven lakh rupees per year for preparing the dishes for the Dastarkhawn •To belong to Awadh (or Awadh kitchen?) was the highest qualification a cook could hold those days •The motivation for the cooks those days was not only the high salaries but also the freedom they got from the Nawab to pursue work in their own style •With the Indian independence in 1947, the power of Awadhi nobility dwindled diminishing their patronage and leaving the chefs to fend for them.
Role of Hakeems in the kitchen of Newabs
•Dietary restrictions and food combinations may be a nascent phenomenon to the modern world. In Lucknow it was as old as the city culture itself. •It would be not wrong to call it rather a degraded art in the modern times. Health and food went hand in hand for the residents of this epitomized cultural city. • What can be a better proof than that the head of kitchen was always a Hakeem. •He use to decide the quality and even quantity of the food consumed which use to vary with changing seasons and ailments of the people who had to consume them. •Hakeems not only decided the nutritive value but use to serve antidote so that any harmful effects may be countered before hand. • It was on their instructions so as to counter the harmful inherent effects Hakeems directed the cooks to blend spices appropriately so that food may not harm to anybody without affecting the taste.
Dastarkhwan: Dasterkhwan meant much more rather than few meters of cloth. It included the seating arrangements, the type of carpet, the uppermost sheath, different styles of masnads, layout of the food and the cutlery, courses of the food, hukkah, pan and various such nitty gritties are involved.
Dishes of Dastarkhwan
•Qorma (braised meat in thick gravy)
•Salan (a gravy dish of meat or vegetables)
•Qeema (minced meat)
•Kababs (pounded meat fried or roasted over a charcoal fire)
•Bhujia (cooked vegetables)
•Dal
•Pasanda (fried slivers of very tender meat, usually kid, in gravy).
•Rice is cooked with meat in the form of a pulao, chulao (fried rice) or served plain.
•Variety of rotis.
•Desserts comprise gullati (rice pudding), kheer (milk sweetened and boiled with whole rice to a thick consistency), sheer brunj, (a rich, sweet rice dish boiled in milk), muzaffar (vermicelli fried in ghee and garnished with almonds and saffron) and halwas garnished with balai (cream). The varieties of dishes would increase with one's status.
Signature Dishes of Awadh
•Nehari originally, is beef, braised and then stewed overnight, further prepared in the morning and eaten with kulchas. •Biryani literally means fried or `bhuna', and in this preparation, the rice is lightly fried before being cooked in the mutton stock. Hence the name, differentiating it from the pulao where the rice is parboiled. •Kakori kabab The immense popularity of this kabab led to further refinements and improvements and one bawarchi from Kakori found much acclaim for his efforts in this direction. Kakori is a small hamlet on the outskirts of Lucknow, in the Lucknow-Malihabad mango belt. The seekh has long been considered a piece de resistance in the Awadhi dastarkhwan. The beautifully executed kabab is what every Lucknowi is proud of. The seekh kabab, introduced in this region by the Mughals, was originally prepared from beef mince on skewers and cooked on charcoal fire.
•Shami kabab National' kabab of Awadh. Made from mince meat, the kababs are round patties filled with spicy surprises and the tangy `kairi' or raw green mango. •Murg Mussallam (literally, means whole chicken) is one such delicacy perfected by the cooks of Awadh. •Gulnaar Kabab is a gourmet's delight. The blending of tomatoes with spices and chicken, with a garnish of red rose petals is one of the most aesthetic dishes of the bawarchis of Awadh. •Nargisi Kofta in Urdu poetry one finds frequent references to the "Narcissus-like eyes" (Nargisi aankhen) of the beloved. And sure enough, the bawarchis of Awadh designed the Nargis Kofta, extending the simile to the dastarkhwan! The choice of egg for this dish was most appropriate. The Nargisi Kofta is essentially a hard boiled egg, wrapped in mince and deep fried, when halved lengthwise it resembles the eye! Purists go to the length of selecting eggs which are slimmer than round to get the perfect shape!
•Patili Kabab is served as one whole mass on the plate and no in several individual pieces. The cooking of mince on slow fire with ghee and spices infuses the meat with a subtle aroma, and the superbly soft texture of the kabab makes partaking of it a pleasurable experience! •Pasanda Kababs The pasanda is a two inch square boneless cut flattened out by beating with the blunt side of knife. It can either be skewered or cooked in a vessel. The latter method is more common in Lucknow. •Kundan Kaliya Kaliya is a mutton preparation with gravy along with the compulsory inclusion of turmeric or saffron. The use of gold leaf in this dish lends a touch of luxury to it. The carefully carved mutton pieces wrapped in gold leaf, placed on a bed of rich gravy shimmering with gold amalgamated in it, is a stimulant for jaded appetites.
•Zamin Doz An old recipe for cooking fish is the `Zamin Doz Machhli' wherein a whole fish is stuffed with spices, sealed in an earthenware case, buried in the ground and cooked by placing cow dung cake fire on the ground above. •Roomali Roti is suggestive of the scarf or handkerchief like appearance of this bread. Shaped without rolling on a board and cooked on a convex iron griddle, this bread is very special to Awadh. •Sheermal invented in Lucknow by an ace bread-maker by Mamdoo Bawarchi more than one and a half centuries ago, is rich bread consisting mainly of flour, milk, fat and saffron.
•Zarda The `Zarda' is a celebration of spring though its popularity transcends the seasons, even cooked during marriages or auspicious occasions; this sweet rice preparation is like a spring song! •Shahi-Tukra The word Tukra stands for piece. This dessert is an ample proof how chefs of Lucknow metamorphosed English (raw) foods into finished Indian foods. The bread was fried and dipped in sugar syrup flavoured by saffron and topping was provided by khoya. •Boorani : made by using curd and most common dish on the Dastarkhwan –e-Awadh.
Culinary techniques of Awadhi Cuisine:
•Baghar: Method of tempering a dish with hot oil /ghee and spices. Fat is heated in a vessel to a smoking point and after reducing the flame, spices are added to it and when they begin to crackle pour over the dals. •Dhungar: A quick smoke procedure used to flavor a meat, lentil and curd preparations. In it a piece of live coal is laced and hot ghee, sometimes mixed with aromatic herbs or spices is poured over the dish and covered immediately with a lid to prevent the smoke from escaping. The lid is not removed till about 15 minutes, so as to allow the smoke to work on the ingredients inside. The coal is then removed from the utensils and the meat put through further cooking processes. •Dum dena: Literal meaning of Dum is breath and the process involves placing the semi-cooked ingredients in a pot or deg, sealing the utensils with flour dough and applying very slow charcoal fire from top, by placing some live charcoal on lid, and some below. The magic of dum is the excellent aroma, flavor and texture which results from slow cooking.
•Galavat: term refers to the use of softening agents such as papain (from raw papaya) or kalmi shora to tenderize meat. •Ghee Durust karna: used for tempering or seasoning of the cooking medium and is important to remove raw flavor of the ghee and add extra flavor of cardamom and kewra. •Gile Hikmat: Gil in Persian is earth or mud and Hikmat implies the procedures of the Hakims. This method is generally followed to prepare "Kushtas" which are ash like residue of substances which can not be consumed in their natural form as they are toxic, for instance gems or metals. But when adopted for cooking purposes this method is follows. The meat or vegetable to be cooked is generally taken whole and stuffed with nuts and spices, then wrapped in a banana leaf or cloth and covered completely with clay or Multani Mitti (Fuller's earth) so as to seal it. It is buried after 4-6 inches deep. As low fire is placed on top for 6-8 hours after which food is dug out and is ready to be served.
•Loab: refers to the final stage in cooking when the oil used during cooking, rises to the surface giving the dish a finished appearance, this occurs mostly when slow cooking of gravy dishes is involved. •Moin: It is the shortening of dough. In this process fat is rubbed into the flour and made into a dough for preparation of pooris, kachaudis or parathas and this process make preparation crisp, flaky and crumbly. •Zamin Doz: It is a style of cooking in which a hole is dug in the ground and the ingredients are placed and covered with mud, then burning charcoal is placed over it. The cooking process takes 6 hours time.
Research hypothesis
The study discusses the contribution made by food to tourism and outlines its prominent role in tourist decision making, tourism products and place promotion strategies. Tourists, the tourism industry and destination marketers around the world share an interest in food, although certain concerns must be addressed to ensure visitor satisfaction. Food tourism appears to have excellent prospects, but attention to quality standards and effective marketing are required if it is to realize its potential as a tourism asset.
Objectives of the study
•To study and analyze the role of regional food festivals in destination branding.
•To promote Awadhi cuisine and its delicious dishes.
•To study and analyze how food can be a source of destination branding.
Research methodology
This project is underpinned by the interpretative paradigm and uses qualitative methodology because the field is immature due to lack of previous study on the topic. Thus, a full and rounded understanding of the role of regional food festivals in destination branding through qualitative research is required rather than limited understanding through qualitative research. In order to examine the role of regional food festivals for destination branding, data is collected using semi-structured telephone interviews.
The online interview method was used for this research because of the large geographic coverage required by the study. The participants for this research are regional food festival organizers and regional destination marketers. The interview included questions about the general background of the festival, the destination branding and the impact of food, the activities and programmers of the festival and participant demographics. The interviews were taken from the stall holders in Mahotsav, to know what can be done to increase the popularity of the festival and what else can be done to improve its quality.
Recommendations and Conclusions
Food's appeal to tourists has been recognized by destination marketers at a national, regional and local level. It is acknowledged to be a visitor concern and possible priority, perceptions of the availability of good food and an absence of anxiety about food hygiene being seen as facets of a favorable place image. Proponents argue that food tourism is set to the 'next big thing' which will rival ecotourism as a fashionable trend (Center for Hospitality Research, 2005). As the role of regional festivals for destination branding in general has received little attention from the marketing sector in tourism industry, it is believed that the results of the study provide additional information and understanding of the impact of festivals, which has not been comprehensively researched. The results of this study are therefore of value from both academic and industry perspectives. Understanding the roles of regional food festivals in destination branding becomes also important because the number of food festivals increasing in regional areas with the growth of interest in food tourism.
There is also scope for greater advertising directed at tourists by food businesses in general. Destination marketers too need to appreciate the food tourism resources of the places they are promoting and the particular demands of diverse tourist markets, as well as work to raise standards, if their food tourism strategies are to be as effective as possible.
This research also show that the impact of regional food festivals on destination branding are affected by the longevity, the reason for organizing the festival, the number of visitors, government support and the promotion , sponsors and media coverage. The implications of these findings for industry are the regional food festival organizers and regional destination marketers need to have knowledge of the different impacts with different characteristics of festival in order to effectively built destination image through such events. A sound knowledge of such differences can therefore lead to opportunities to plan and organize regional food festivals and their programmes for effective destination branding
References
•Sangeeta Bhatnagar, R.K.Saxena. Dastarkhwan-e-Awadh,
HarperCollinsPublishers India. •Singh, S. (1996). (Eds.). Profiles of Indian Tourism. Efficient Offset Printers. New Delhi •Sharar, A. H.(1975). Lucknow: The Last Phase of an Oriental Culture. Oxford University. New Delhi. •Belisle, F.J. (1983). Tourism and food production in Caribbean. Annals of Tourism Research 10(4) 497-513. •Cohen, E, Avieli N. (2004). Food in tourism: attraction and impediments. Annals of Tourism Research 31(4) 755-778 •Handszuh, H. (2000). Local food in tourism policies. Paper presented at the international Conference on local food and tourism, Larnaka, Cyprus. •Du Rand G., Heath E, Alberts N. (2003). The role of local and regional food in destination marketing. Journal of Travel and Tourism Marketing •Wood Eh, Long, P. (2009). Great Yorkshire shows: the role of festivals in regional tourism development. In managing Regional Tourism: A case study of Yorkshire, England •Henderson, J.C. (2004). Food as a tourism resource: a view from Singapore. Tourism Recreation Research, 29(3), 69-74.
Related Topics