Field Trip Report (Tan Land)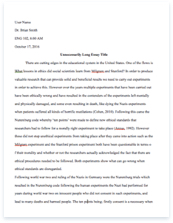 The whole doc is available only for registered users
A limited time offer! Get a custom sample essay written according to your requirements urgent 3h delivery guaranteed
Order Now
1. Company/Organization overview: briefly discuss the company's product and/or service offered and target markets.
Ichitan group was established by Mr. Tan Passakornnatee after he sold his first Green Tea brand, the Oishi Green Tea, to Thai Beverage Public Company limited. Ichitan group start off selling Double Drink which are juices. After a while, Mr. Tan has launched Ichitan Green Tea to compete with his old Oishi brand. The product was first launched in three flavors. The first flavor is the original flavor that focuses on the taste of original green tea by using only blooming tea. The second flavor is the honey lamon that combine a mixture between green tea and lemon as well as adding honey as sweetener. The third flavor is Genmai which focus on the smell of Japanese rich that perfectly matches with the taste of green tea.
After the three flavors of Ichitan green tea has become quite successful, they gradually launch more flavors in order to capture more customers. Nowadays, Ichitan has all together of 6 flavors, in which 3 additional flavor were added. One of them is green tea with Chrysanthemum a Chinese herb that perfectly blended together with tea and offers a new experience for customers. The next one is Midori Punch a new cutting edge flavor the combine the taste of various kinds of fruit with green tea.
Ichitan mainly target group of Ichitan green tea are people age between 20-50 years old such as university students, office workers, and businessmen who mostly has income above 10,000 baht per month. This group of people, especially in Bangkok, tends to like to drink green tea; moreover with the trend of health conscious, many people are switching from dinking carbonate drink to drink healthier product in which Ichitan grean tea who positioned itself as healthy organic green tea drink also falls in the category. Ichitan green tea also target people of age lower than 20 years old as a minor target group. This group of customer; however, has lower purchasing power and might purchase green tea less often than those in the first group
2. Operation Strategy: Identify and discuss the company's competitive strategy. (differentiation, cost leadership, or response)
Ichitan used a strategy known as best cost provider strategy which is a mixture of both differentiation and cost leadership. Ichitan price its green tea at 15 baht per bottle while Oishi is priced at 20 baht per bottle. This low-cost penetration strategy aims to attract customer to switch to buy Ichitan green tea product. Currently, a bottle of Ichitan green tea is priced at 16 baht per bottle. This strategy actually works very well for Ichitan as the actual cost of the company is not that significantly different from that of Oishi. Ichitan provide 420 ml of the green tea volume while Oishi gives 500, which mean that Ichitan pricing strategy is only a little cheaper than Oishi. As to give a better picture, 1 baht that customers spend on purchasing the product could buy 26.5 ml of Ichitan green tea (16 baht) while get 25 ml if they purchase Oishi.
Even though Ichitan gives important on being a low-cost provider, it focuses more on its product differentiation. Ichitan produces organic green tea which is produced using methods that do not involve modern synthetic inputs such as synthetic pesticides and chemical fertilizers. The company has received a certificate to produce such kind of green tea and is currently the only producer of organic green tea in Thailand. Ichitan focus on advertising about its unique quality and position itself to be a healthier green tea comparing to other brands in the market
3. Operation Description
3.1 Operational Process Flows and Capacity
Located on a 76-rai (12-hectare) plot of land, the 50,000 square metres Ichitan Green Tea Factory was built with an idea of "Greenovation" which reflects the company socially responsible practice in operating its business with a commitment to respect nature and help create balance of environment. The plant uses one of the highest-level technologies aiming to raise younger generations' awareness of the importance of nature and sustainability.
The company has developed Cold Aseptic Filling Technology (CAFT), a cutting edge technology for filling high quality beverage, to meet consumers demand for minimally processed drinks keeping the best quality of nutrient ingredient. The manufacturing process begins with passing boiled tea into a tea separator from which all residues are filtered. Then, pure tea extracts are sent in a sealed-off sterile environment to flavor mixing tanks taking only 4 seconds which originally took up to 20 seconds. Once the heat is reduced to 30 degree Celsius, the sterilized products are then filled in a container sealed under cold aseptic conditions.
The fact that the products are being packaged at the room temperature makes it unnecessary to use thick heatproof containers. Polyethylene Terephthlalate (PET) bottles for cold aseptic filling systems use only 17.5 grams of plastic while the heatproof containers use up to 27 grams, reducing the use of plastic by 36 per cent. PET bottles are also friendly to environment and easily degradable. Moreover, with an advance in technology, CAFT allows Ichitan Green Tea to keep up to five times the nutrient ingredient of its products.
Another outstanding benefit of cold aseptic filling system is the machine ability to run continuously for 120 hours contrasting to the old system machine which runs only for 20 hours.
Currently, the plant is running four production lines; two lines are for UHT packs producing 20-30 thousands packs per day and the other two are for bottles producing 80-90 thousands packs per day. Ichitan Green Tea products are distributed in local markets by 90 per cent while 10 per cent are distributed in overseas markets among Indochina, Australia and Europe. Three best selling flavours are mixed honey-lemon, chrysanthemum and genmaicha which are altogether accounted for 65-70 per cent of the total sales.
The idea of "Greenovation" is also included in the plant construction which makes the most use of daylight, reducing the use of electricity by 20-50 per cent. Waste water treatment promotes energy to be used again. The plant's wall is plastered with heat insulator reducing the use of air-conditioners. Some of the office equipments are made of recycled materials such as eco boards, recycled plastics. Currently, Ichitan is working on a cooperation with Siam Cement Group (SCG) to develop a production of Eco PlasTea Board, a recycled board made of green tea leaves from ready-to-drink manufacturing process. It is expected to be a multifunctional board or surface which is highly durable and good at air cooling instead of the use of plastic. The Eco PlaTea Board will be given to "Tan Pan Foundation" in order to use for its activities in the future.
3.2 Quality programs (eg. TOM and SPC), certification, and issues
Ichitan factory has adopted the TOM or the Technology and Operation Management to be use to finetune the whole operating unit. TOM is concerned with the"design, management, and improvement of operating systems and processes."
In terms of quality control, Ichitan applied the main control in its manufacturing lines, where the drinks are produced and bottled. A machine would ensure that the drinks would be heated only when needed to ensure that all the best nutrition and vitamins are still intact. As the drinks move pass each station along the manufacturing line, there will be a station that check the sugar and other quality issues. If any particular one do not pass the test, the machine will push that bottle out of the line. There is also a station dedicated to checking plastic labels and bottles.
Human capitals are used only for monitoring and controlling the process to check that the manufacturing line operates at its full potential.
3.3 Inventory approaches and issues
After the production of green tea drink both in bottles and boxes, the machines will automatically send out the finishes goods to store at the
company warehouse, which is located in the factory. The finished good are stored in a box which each box can hold up to sixty two green tea drink boxes. The goods will be placed in a box switching direction or horizontal and vertical as this could help in reduce the impact during the transportation. Each box is sealed with plastic wrap afterwards to prevent goods from insect or water. The boxes that contain the finished good are stored in the warehouse in two boxes overlap each other because each box can support the weight of only one another box above or else the goods inside would result in defected as damaged goods. Thus, this causes an issue of not enough space in the ware house to store these boxes since the can only be 2 boxes place overlap each other. Later on, the boxes will be shipped out every day to supply the overwhelming demand in the market. The boxes will be placed into the containers and shipped further to various Ichitan distributors all over Thailand.
3.4 Forecasting approaches
Ichitan' s forecasting approach is done by the marketing department. They will focus on the demand according to the trend from the earlier years. In Thailand, people tend to drink green tea during summer or in hot weather – because drinking green tea will make you feel fresh. This had made summer become high season for Ichitan green tea. On the other hand, Thai people do not tend to drink green tea in rainy season as much as during the summer – so rainy season is their low season. So basically, Ichitan based their forecasting approach on this.
4. Experience at the company. What did you like? Didn't like? Also provide recommendation on how to improve the field trip.
We found the company visits very educational and interesting; we learned about Ichitan business, its green tea production and packaging processes, and the company's socially responsible practice. We also learnt how they take part in sustainable social development and efficiently utilize natural resources. This is an inspiration for us to be part of protecting and preserving the nature and the Earth.
Everything was really impressive; the bus was clean and comfortable, it did not take so long to arrive to the destination, and the instructors there were very nice and friendly. However, we think that it would have been great if the exchange students could have joint along our journey at the factory, rather than walking into a separate group.
Related Topics