Fibrinolytic vs. PCI therapy Grant Proposal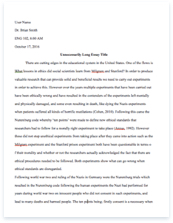 The whole doc is available only for registered users
Pages: 4
Word count: 868
Category: Therapy
A limited time offer! Get a custom sample essay written according to your requirements urgent 3h delivery guaranteed
Order Now
Fibrinolytic therapy has been a significant means of establishing reperfusion in patients whom have had a myocardial infarction or some sort of blood clot. However, limitations to the use of thrombolytic therapy that must be taken in to account are intracranial bleeding, inability to start thrombosis in Myocardial Infarction flow in patients, and high percentage of recurrent ischemia and reocclusion. Primary percutaneous coronary intervention (PCI) has become known as the ideal reperfusion strategy.
The proposed research will be a randomized controlled clinical trial study that will explore the roles of Fibrinolytic therapy vs. PCI in patients whom have received one of the two-reperfusion therapies, and examine the effects of each and symptoms caused. Additionally, therapy effects will be investigated for their potential to positively or negatively impact patient health, and efficiency of the procedure.
Statement of Need
Myocardial infarction also known as a heart attack, takes place when blood flow is interrupted to a part of your heart, allowing a blood clot to obstruct a coronary artery supplying blood to the heart and the heart muscle dies. Each year, the American Heart Association brings together the most up-to-date statistics on heart attacks, and their risk factors. In 2010, the estimate on heart attacks in the U.S. is about $316 billion in order to provide health care, and medicines.
A myocardial infarction is indeed one of the most serious illnesses in the world. In the United States alone, 785,000 people undergo their first heart attack and another 470,000 experience a second heart attack every year. With about 1.5 million people suffering from a heart attack each year, as many as 500,000 die. The first reperfusion therapy choice for STEMI patients is usually either: fibrinolysis or PCI. Understanding the role of Fibrinolytic therapy vs. PCI is critical to patient and doctor, and thus for reducing individual morbidity and mortality rates. The American Heart Association strongly advises that STEMI patients obtain "door to balloon" care in no more than 90 minutes. STEMI patients ought to be in the cardiac catheterization lab, and have their obstructed artery opened within 90 minutes post arrival.
The challenge for health care system is to develop and adopt the proper therapy needed to avoid reoccurrence and to improve the outcome in survivors of heart attacks.
PROJECT DESCRIPTION
This study will help with my research grant proposal as well as past research and knowledge with Fibrinolysis compared with PCI.
The duration of this research will be done at the Sacred Heart Hospital for a 6-month period including 200 patients with high risk STEMI. Patients with and without catheterization ability will all be randomized to acquire tenecteplase with or lack there of immediate transfers for angioplasty with tubing. In the other group, patients would undergo angioplasty with tubing and if they acquired constant pain or ST-segment elevations after 90 minutes. All patients would receive aspirin plus an additional unfractionated heparin. Eligibility for this study our patients that our 18 years and older, both genders allowed, and no healthy volunteers. The use of an angiography and 12 lead electrocardiograms will also be needed for follow up appointments along with documentation for each patient including symptoms. The relation between time of treatment and outcome would also be looked at between the two therapies. Fibrinolysis is easier and quicker to administer however opens only about 60% of obstructed coronary arteries. PCI opens nearly 95% of the obstructed arteries and is associated with a lower rate of reoccurrence, however requires more time. Results also depend on patient age, time to treatment, operator experience, and institutional volume.
CONCLUSION
In conclusion, this grant proposal will provide improved clinical information for STEMI patients following myocardial infarctions and also inform them of the potential for risk when choosing a procedure. No matter what the outcome of the patient, doctors advise angiography post therapy. Given past research, many believe that PCI is the more effective therapy, however fibrinolysis is quicker. Funding the research would provide the life saving knowledge to medical facilities and patients when a myocardial infarction occurs and a decision need to be made.
References
Aversano T, Aversano LT, Passamani E, et al. Thrombolytic therapy vs. primary percutaneous coronary intervention for myocardial infarction in patients presenting to hospitals without on-site cardiac surgery: a randomized controlled trial. JAMA. 2002; 287: 1943–1951. Grines CL, Westerhausen DR, Grines LL, et al. A randomized trial of transfer for primary angioplasty versus on-site thrombolysis in patients with high-risk myocardial infarction. J Am Coll Cardiol. 2002; 39: 1713 Naik, Abhijit. "Heat Attack Statistics." Buzzle.com. Buzzle.com, 16 July 2010. . Simes RJ, Topol EJ, Holmes DR Jr, et al. Link between the angiographic sub study and mortality outcomes in a large randomized trial of myocardial reperfusion. Importance of early and complete infarct artery reperfusion. GUSTO-I Investigators. Circulation 1995; 91:1923. Stone GW, Marsalese D, Brodie BR, et al. A prospective, randomized evaluation of prophylactic intraaortic balloon counterpulsation in high-risk patients with acute myocardial infarction treated with primary angioplasty. J Am Coll Cardiol. 1997; 29: 1459–1467. Weaver WD, Cerqueira M, Hallstrom AP, et al. Prehospital-initiated vs hospital-initiated
Thrombolytic therapy. The Myocardial Infarction Triage and Intervention Trial. JAMA 1993; 270:1211.
Related Topics