Fedex Porter's five forces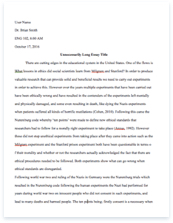 The whole doc is available only for registered users
Pages: 8
Word count: 1857
Category: Industry
A limited time offer! Get a custom sample essay written according to your requirements urgent 3h delivery guaranteed
Order Now
There is no doubt that FedEx Freight is a leading U.S. provider of less-than-truckload (LTL) freight services. It is known for exceptional service, reliability and on-time performance. (History of FedEx Operating Companies About FedEx) With the rapid rise of virtually instantaneous electronic mail, some wondered if FedEx overnight mail delivery was as important as it was in the past. Margaritis pointed out that the company received only 9.3 percent of its revenue from overnight express mail, and that much of that mail could not be delivered electronically, such as gifts, electronic components, and medical equipment. (FedEx Cooperation) Nevertheless, "While FedEx Ground and FedEx Freight posted solid financial results, the third quarter was very challenging for FedEx Express due to continuing weakness in international airfreight markets, pressure on yields due to overcapacity, and customers selecting less expensive and slower transit international services," said aid Frederick W. Smith.( Jeff B. 2013) In view of these issues, this essay is aimed to discuss how the business environment, company resources and segmentation are related to the business performance.
The paper analyzes these three elements using Porter's five forces and SWOT. Porter's five forces model analysisThe five competitive forces model was came out from Porter's first book "Competitive Strategy" in 1980. From that on, the model is broadly used by business managers as a guide tool to analyze enterprise structure and strategy. From his perspective, there are five forces that determine the competition scale and degree. Taken together, these five forces affect the profitability and attractiveness of an industry. This model is an effective tool used to analyze business in which the market characterized by dynamic competition. To improve the performance of a business, managers can find out a way to set the strategic direction and make it known to their employees based on the information derived from the Porter's five forces analysis. The threat of new entrants
Considering the extensive obstacles for new entrants, it is very difficult for firms who want to enter the freight market. First of all, firms need to overcome the problem of purchasing aircrafts as it involves substantial cost, which means that small and medium firms are not able to compete with FedEx in the first step. Besides, a large network of distributions must be set up for the sake of convenience to compete with FedEx. Moreover, new entrants must spend amounts of money into marketing to draw attention of consumers. In addition, FedEx has been running for the business over thirty years so many major suppliers and buyers have signed long term contracts with FedEx. Furthermore, customers may not want to switch to new company due to brand loyalty since they already get used to the services offered by FedEx. In this case, getting access to new market is very hard for new entrants. Last but not least, FedEx business is spread all over the world so it can exploit economics of scale which can lower the cost and earn lofty level of profit. In other words, the threat of new entrants is low for FedEx. The threat of substitutes
With the development and innovation of technology, emails and fax are used more frequently in everyday work and life. For instance, every bank provides internet banking for individuals to check their bank statements which can reduce the waste of paper. Additionally, product design graphs can be scanned to the customers. It seems like revenue will reduce dramatically in this case. Nevertheless, documents and packages delivery is still needed. For example, demands of important documents delivery like hard copy of contracts and visa material still exist. Furthermore, in 1978, FedEx founder and Chairman Fred Smith famously said, "The information about the package is just as important as the package itself." FedEx has been keeping innovating new things over the thirty years. For instance, FedEx launches fedex.com as the first transportation Web site to offer online package status tracking in 1994. (http://news.van.fedex.com/fedex-marks-40th-anniversary-community-service-eye-future-0) It provides convenience for customers to check their packages at every hub instead of sitting there and not knowing the days they to wait for. With the good public praise and continuously updating service, FedEx will not be easily substituted by others. The bargaining power of buyers
This refers to the extent of pressure that customers can place on a business. In FedEx's case, consumers who purchase a large amount from FedEx have an enormous power of bargaining.
As more and more international delivery companies exist, consumers have various choices to choose. In addition, consumers will choose the lower prices services since they have more and more symmetric information. In 1982 UPS decided to offer overnight air service, charging about half of FedEx's rate. By 1983 its second-day and next-day services were shipping a combined 140,000 packages a day. (http://www.fundinguniverse.com/company-histories/united-parcel-service-inc-history/) It indicates that buyers will simply change to other suppliers if the switching cost is low because they do not need to buy new equipment or lose any profits. Knowing the fact that buyers are price sensitive, FedEx has offered some promotion. For instance, from now through March 31st 2014, buyers can save 65% on each qualifying LTL shipment with FedEx Freight Priority or FedEx Freight Economy.
 The bargaining power of suppliers
Labour and government regulations elucidate the power that suppliers impose on FedEx. It turns out that labour has little power within FedEx. By of illustration, Sylvia says that she was terminated from FedEx for entering her time card incorrectly. Sylvia's employer likely has not violated the California labor law and she would be hard-pressed to file a California labor lawsuit. But Sylvia insists that she was wrongfully terminated. (Jane M. 2013) It reveals that employees in FedEx do not have much right to bargain. On contrary, government has a substantial impact to affect FedEx's margins and volumes because it can control the landing rights at local airports. In this case, the amount of products that needed to be delivery depends on the degree of government regulations. The air carrier certificate held by FedEx Express is of unlimited duration and remains in effect so long as FedEx Express maintains its standards of safety and meets the operational requirements of the regulations. (http://www.wikinvest.com/stock/FedEx_(FDX)/Regulation.)
Therefore, the bargaining power of suppliers is moderate.
Competitive rivalry Increasing competition in delivery has a giant impact on FedEx. One of the competitors is UPS which is also a worldwide firm with competitive service of lower cost. UPS's 5-year gross margin is higher than the industry average by 1.91 percent and despite rising fuel costs the company managed a 2007 4th quarter return on equity of 6.9 percent compared to FedEx's 3.789 percent.(A.W. Berry 2013) It turns out that UPS has equal competitive power and lager market share. Other than that, the following chart shows that UPS has already reduced emissions by 28%, to a level well below those of FedEx. Its CO2 pounds per available ton miles was 1.54 in 2005, while FedEx's was 2.26(Marc G. 2009) which push FedEx to an even harder situation. Firms would prefer to cooperate with a company that can run business permanently in a much greener way. Strengths
FedEx provides air freight service worldwide with 694 jets while UPS has only 268, which enables FedEx to run a large scale of operations. Its regional next-day and second-day bring convenience to a large extent for customers with operating approximately 59,000 vehicles and trailers from a network of 480 service centres. (http://www.stocktradersdaily.com/stock-quotes/fedex-FDX.html.) Even the economy is in downturn, companies and individuals may still need sending documents and packages, FedEx can also make an earning by offering cheaper price services for them. Furthermore, FedEx has been enjoying increasing revenue these years. It reported revenue of $44.3 billion.
FedEx also expects fiscal 2014 per-share adjusted earnings to rise 7% to 13% year-over-year, while analysts polled by Thomson Reuters were expecting 21% growth. (http://www.marketwatch.com/story/fedex-net-falls-45-on-charges-but-revenue-grows-2013-06 -19.) Moreover, it gained $19.37 billion retained earnings compared to UPS earned $7.1 billion. (http://www.macroaxis.com/invest/ratio/FDX–Retained_Earnings.) With large increment in revenue over three decades, FedEx forms a strong brand image as well. It ranked 10th as the most admired companies in fortune magazine. (http://money.cnn.com/magazines/fortune/most-admired/2013/list/?iid=wma_sp_full.) It made a success that every individual will definitely know the brand. Weakness
Fiscal third quarter earnings for FedEx were down overall on an annual basis, with quarterly net income at $361 million down 31 percent. Operating income at $589 million was down 28 percent from $813 million. Its operating margin at 5.4 percent was down from 7.7 percent.
Additionally, the profit margin is not very sizable as it fluctuates all the time (https://ycharts.com/companies/FDX/profit_margin)
and even hit a bottom of -11.2 percent in May 2009. The weak returns leave not many opportunities for FedEx to cover climbing variable cost. Additionally, FedEx Corp. seeks to reduce their dependency on the wobbly domestic economy, they still cannot afford to stop focusing on their core U.S. operations, analysts say. (Harry R. W. 2008) The high dependency on US market will be a burden on overall performance of FedEx. If FedEx does not change strategy then it probably will not meet its growth revenue if there is one more economy crisis. Segmentation
With China's economic awakening, Smith saw the potential of the Chinese market two decades ago, the Memphis-based carrier leads the competition in its ability to deliver time-sensitive, high-value cargo across the Pacific, within China and among Asian nations. (http://usatoday30.usatoday.com/educate/college/careers/news25.htm.) China is as sophisticated as the US and European markets in terms of demand for reliable express delivery. Companies in China require access to time-definite shipping, later cut-off times, earlier delivery times, and a comprehensive portfolio of services. Both markets play an integral role in our global network. Seeing the foreseeable future, FedEx invested a new Asia Pacific hub at the Guangzhou Baiyun International Airport in Southern China to offer superior service within the booming China and the surrounded Asia Pacific markets.
In order to cater consumers' taste in China, FedEx Trade Networks, a subsidiary of FedEx Corp., provides international freight forwarding services, customs brokerage, trade, and customs advisory services and access to new products and markets for customers from 10 locations in mainland China. (http://www.chinabusinessreview.com/fedex-delivers-in-china/) As these implements being carried out, customers can experience efficient, less time-consuming and cost saving services provided by FedEx. Currently, FedEx aimed at middle and high-end market since consumers are price sensitive when it comes to online delivery price.
But so far, quite a few e-commerce who sell creative plant and flower, high-end clothing has already adopted FedEx to dispatch their goods. For the e-commerce, time and safety when delivering goods can be guaranteed even more. However, with the wide development prospect in online shopping market in China, FedEx swiftly expanded its net points and sending service range. For instance, FedEx entered the "recommended logistic providers" in 2009, opened up collection on delivery (COD) service, which is a "promoting products service combination" to compete with other private logistics providers. Conclusion
With porter's five forces, managers in FedEx are able to know they should pour more attention into how to generate strategies in order to compete with UPS, DHL or other influential competitors and still can push up the net profit margin.
Related Topics