Fast Food Industry of Pakistan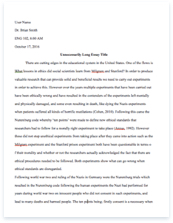 The whole doc is available only for registered users
A limited time offer! Get a custom sample essay written according to your requirements urgent 3h delivery guaranteed
Order Now
Chapter 1
Introduction
The hospitality industry consists of broad category of fields within the service industry that includes lodging, restaurants, event planning, theme parks, transportation, cruise line, and additional fields within the tourism industry. The hospitality industry is a several billion dollar industry that mostly depends on the availability of leisure time and disposable income. A hospitality unit such as a restaurant, hotel, or even an amusement park consists of multiple groups such as facility maintenance, direct operations (servers, housekeepers, porters, kitchen workers, bartenders, management, marketing, and human resources. The hospitality industry covers a wide range of organizations offering food service and accommodation. The industry is divided into sectors according to the skill-sets required for the work involved. Sectors include accommodation, food and beverage, meeting and events, gaming, entertainment and recreation, tourism services, and visitor information.
A fast food restaurant, also known, as a Quick Service Restaurant or QSR within the industry itself, is a specific type of restaurant characterized both by its fast food cuisine and by minimal table service. Food served in fast food restaurants typically caters to a "meat-sweet diet" and is offered from a limited menu; is cooked in bulk in advance and kept hot; is finished and packaged to order; and is usually available ready to take away, though seating may be provided. Fast food restaurants are usually part of a restaurant chain or franchise operation, which provisions standardized ingredients and/or partially prepared foods and supplies to each restaurant through controlled supply channels. Merriam–Webster in 1951 recognized the term "fast food" in a dictionary.
Through this research the researcher hopes to extract:
•Trace back the history and birth of fast-food service industry in Pakistan. •How the fast-food industry has affected other segments of Pakistan food service industry. •The researcher also hopes to find out the changes that have come in the food service industry of Pakistan after the arrivals of multinational fast food companies.
Chapter 2
Industry Profile
Foodservice industry consists of all operations that sell prepared foods, Snacks, and beverages for on-premise or immediate off-premise consumption (Marion, A branch of the national economy that produces and sells prepared food and serves consumers.1 Fast food is the term given to food that can be prepared and served very quickly. While any meal with low preparation time can be considered to be fast food, typically the term refers to food sold in a restaurant or store with preheated or precooked ingredients, and served to the customer in a packaged form for take-out/take-away. The term "fast food" was recognized in a dictionary by Merriam–Webster in 1951.2 The concept of ready-cooked food for sale is closely connected with urban development. In Ancient Rome cities had street stands that sold bread and wine. In the cities of Roman antiquity, much of the urban population living in insulate, multi-storey apartment blocks, depended on food vendors for much of their meals. In the mornings, bread soaked in wine was eaten as a quick snack and cooked vegetables and stews later in the day at a popina, a simple type of eating establishment.
In the middle Ages, large towns and major urban areas such as London and Paris supported numerous vendors that sold dishes such as pies, pasties, flans, waffles, wafers, pancakes and cooked meats. As in Roman cities during antiquity, many of these establishments catered to those who did not have means to cook their own food, particularly single households. Unlike richer town dwellers, many often could not afford housing with kitchen facilities and thus relied on fast food. Travelers, as well, such as pilgrims en route to a holy site, were among the customers.3 Pakistani food mainly consists of various kinds of kababs eaten with either flatbread or rice. Food tends range from mild to spicy depending on where you are and who your cook is. So state your preference before beginning to eat.
In general, most of the food that you find in the high end hotels is also available in the markets. Heart of Punjab "Lahore" commonly known as a center of traditional Pakistani food. Food streets located at Gawalmandi and Anarkali attracts many visitors towards Lahore. The great city also has various modern and traditional restaurants like McDonald's, Hardee's, Pizza Hut, Subway Sandwiches, Domino's Pizza, Dunkin Donuts, Nando's, and Kentucky Fried Chicken. There are numerous café restaurants serving people at different places all over the city, but Coocoo's Den is the one of oldest and popular café restaurant there. People living in Lahore are all-time famous for their love and habits towards eating delicious food.
Food chains in Pakistan
Fast Food Deals to Pakistan like KFC Deals, McDonalds, Pizza Hut Deals, and Hardee's.
Source: http://www.virtualtourist.com/travel/Asia/Pakistan/Restaurants-Pakistan-TG-C-1.html Pizza Hut is an American restaurant chain and international franchise that offers different styles of pizza along with side dishes including salad, pasta, buffalo wings, breadsticks, and garlic bread.Corporately known as Pizza Hut, Inc., it is a subsidiary of Yum! Brands, Inc., the world's largest restaurant company.4 Pizza Hut is providing good taste, quality products with qualified staff, good atmosphere and hygienic environment. They are specialized in pizzas. Motivation level of staff is very high which make the organization more prosperous. They are ISO (International Standard Organization) certified. KFC is the world's No.1 Chicken QSR and has industry leading stature across many countries like UK, Australia, South Africa, China, USA and Malaysia and many more. KFC is the largest brand of Yum Restaurants.
A company that owns other leading brands likes Pizza Hut, Taco Bell, A&W and Long John Silver. Renowned worldwide for its finer licking good food, KFC offers its signature products in Pakistan.KFC has introduced many offerings for its growing customer base in Pakistan while staying rooted in the taste legacy of Colonel Harland Sander's secret recipe. Its signature dishes include the "crispy outside" "Juicy inside" Hot and crispy chicken, flavorful and juicy original recipe chicken, the spicy, juicy and Zinger Burger, Toasted Twister, Chicken Bucket and a host of beverage sand desserts. KFC also has great tasting vegetarian offerings that include the veggie burger, veggie Snack and Veggie Meals in Pakistan. McDonald's Pakistan McDonald's Pakistan is part of the Lakson Group of Companies , a leading business house in Pakistan. McDonald's first restaurant opened its doors to the people of Pakistan in September 1998 in Lahore.
This launch was met with great enthusiasm from the citizens of Lahore, who are known for their liveliness, vigor and desire for quality food. McDonald's is the largest and best known global food service retailer with more than 30,000 restaurants in 121 countries , and best known global food service. McDonald's serves less than one percent of the world's population.
The first McDonald's restaurant was opened in 1954. It was operated by two brothers Dick and Mac McDonald Hardee's is a restaurant chain, located mostly in the Southeast and Midwestern regions of the United States. It has evolved through several corporate ownerships since its establishment in 1960. It is currently owned and operated by CKE Restaurants. Hardee's is the 4th U.S. fast-food restaurant chain after Subway, McDonald's, Burger King and Wendy's. It is headquartered in downtown St. Louis, Missouri.5 A subsidiary of the Super Asia Group operates food division of Super Asia Group strategic business unit 4th largest Fast Food Chain in world known for Thick Juicy Charbroiled Burgers. Pakistan as 14th country to host brand.
Hypothesis
A tentative explanation for an observation, phenomenon, or scientific problem that can be tested by further investigation.6 Fast food is generally food or a meal which is pre-prepared, or which can be quickly cooked when you order it. You can buy fast food almost anywhere. Although fast food trend is quite new in Pakistan yet it is growing very fast, this indicate that such type of fast food restaurant have a very bright future in Pakistan .The two major fast food restaurants that have their outlets in the whole world, are giving tough competition to each other in Pakistan. "The U.S. is the most saturated (fast-food) market in the world," said Roland Smith, CEO of Wendy's/Arby's. "It's harder to expand here, depending on your brand." International expansion helps balance a company's risk and protects its profits, he said. "Here's how four Atlanta-based companies are going after international growth". Smith, a West Point graduate, has lived and worked in Germany, Canada and Islamabad, Pakistan. Moving up the ladder at Pepsi and KFC International, he looked to international experience to differentiate himself.
Now, he hopes international growth will set his company apart.7 In Pakistan fast food industry is growing year on year at a very fast rate due to innovation and the presence of multinational chains like (McDonald's, KFC, Pizza hut and Hardee').These multinational chains have set high levels of revenue generation by using market Led approach and by modifying their menus. In Pakistan, multinational chains are considerably more expensive, they usually are frequented because they are considered chic and somewhat glamorous and because they usually are much cleaner than local eateries. These are 'satellite 'shaped outlets which have a very little or no seating capacity formed in non-traditional places such as plazas, office buildings, airports. This is done to provide more convenience to the final consumer.
There is nowadays not just in Pakistan but all over the world hectic jobs which people try to cover on daily routine and tend not to go to places to eat instead they call in urgency for food. Such scenarios also build the rate of growth of a product. In Pakistan, similar kind of situation has been developed over the past years and people are trying to save their job time as much as they can. In Pakistan, fast food industry is growing day by day due to the attractive innovations and off course due to the multinational fast food chains Almost everywhere you look you'll see a familiar sign symbolizing our fast food nation.
You find them on the corners of streets, off the side of interstates, airports, malls, schools, gas stations, your local shopping center, and even in hospitals. More money is spent on French fries than on higher education, personal computers, or new cars! Looking at how our society has become faster paced, it is no wonder less time is spent. Today, eating out definitely is part of our fast paced lifestyle, not just a special treat as it was in years past. Fast food is mainly targeted to children. The high fat foods taste good to these youngsters, which in turn make them believe that fast food is quick, easy and satisfying. Fast food restaurants are now making "value" meals for children that are increased in portion sizes. Today, fast food has become a fashion, as customers are not only eating, they are enjoying the environment not adults, children are also fond of going to the fast food restaurants for celebrating their memorable occasions like birthdays.
Almost everywhere you look you'll see a familiar sign symbolizing our fast food nation. You find them on the corners of streets, off the side of interstates, airports, malls, schools, gas stations, your local shopping center, and even in hospitals. More money is spent on French fries than on higher education, personal computers, or new cars! Looking at how our society has become faster paced, it is no wonder less time is spent. Fast food is mainly targeted to children.
The high fat foods taste good to these youngsters, which in turn make them believe that fast food is quick, easy and satisfying. Fast food restaurants are now making "value" meals for children that are increased in portion sizes. Today, fast food has become a fashion, as customers are not only eating, they are enjoying the environment not adults, children are also fond of going to the fast food. The entry of these international players in the food market has not only raised the level of competition in the local food industry. local dining culture (be it a move towards global trends or adoption of greater steps to preserve local tastes) still remain to be seen as more international chains venture into the Pakistani food market and test their potential in this land of over 169 million people.
Chapter 3
Research Design
Investigates the process of designing in all its many fields. It is thus related to Design methods in general or for particular disciplines. A primary interpretation of design research is that it is concerned with undertaking research into the design process. Secondary interpretations would refer to undertaking research within the process of design.8 Structure of Research
Chapter 4
Operationalizing
In this research Qualitative type of data is used. Following two methods of data collection are used in this research: Use of internet: Almost all of the researched data is available on the internet which is easily accessible. Observation: Observational studies attempt to understand cause-and-effect their relation. However, the person who researched is not able to control. Hardee's Pest Analysis
Political Socio-Cultural
Economical Technological
McDonald's PEST Analysis
•Political: Political factor can have the major impact on threat of entry. In a region like 3rd world there is hardly any certainty and this had lead to negative impact on the potential big investors. •Economic: Due to the rising income disparity and the adverse economic conditions, unemployment is on the rise due to which the labor cost is decreasing, increasing the wealth of already well off people which is big factor helping the Dine In restaurants to grow. •Social: People are now more status conscious in our society and want more varieties to choose from •Technological: With the rise in the technology data can be easily processed and analyzed. With the innovation in technology the overall labor cost is reduced together with the fact that self service is promoted.
KFC PEST Analysis:
•Political: The operations of KFC are affected by the government policies on the regulation of fast food operation. Currently government are controlling the marketing of fast food restaurant because of health concern such as cardiovascular and cholesterol issue and obesity among the young and children in the country. Governments also control the license given for open the fast food restaurant and other business regulation need to follow such as for franchise business. Good relationship with government in giving mutual benefits such as employment and tax in a must for the company to succeed in any foreign market. •Economic: Though for last 1 year there was economic slowdown all across the globe but the sales of KFC and other fast food chains did not slow down to that extent that of other sectors in.
The GDP (Purchasing Power Parity) is estimated at2.965 trillion U.S. dollars in the year 2010. The GDP- per Capita (PPP) was2700 U.S. dollars as estimated in 2008. The GDP- real growth rate in 2007 was 8.7%. Pakistan has the third highest GDP in terms of purchasing power parity just ahead Japan and behind U.S. and China. Foreign direct investment rose in the fiscal year ended March 31 2007 to about$16 billion from just $5.5 billion a year earlier. There is a continuous growth in per capita income; Pakistan's per capita income is expected to reach1000 dollars by the end of 2007-08 from 797 dollars in 2006-07. This will lead to higher buying power in the Hands of the Pakistani consumers. So taking in to considerations the economic factors of Pakistan KFC is safe.
The only danger to it will be if there is a terrorist attack in Pakistan and the victim is KFC. •Socio cultural: Pakistan's population is divided in the following age structure: 0-14 years – 31.8%, 15-64 years – 63.1% and 65 years and above –5.1%. There has also been a continuous increase in the consumption of fast food in Pakistan. The social trend toward fast goodconsumption is changing and Pakistan has seen an increase of 90%fast food consumptio from the year 2002- 2007. This increase is far greater than the increase in the BRIC nations of Brazil (20 per cent), Russia (50 per cent) and China (almost 60 per cent). Thus this shows a positive trend for fast food industries in Pakistan •Technological: The Pakistani fast food Industry is heating up with a lot of foreignplayers entering the Pak market. The technological know how an expertise will also enter the Pak market with an increase incompetition.
Pizza Hut PEST Analysis:
•ECONOMICAL FACTORS: If the country's economy is strong, hence the GDP of the country will be powerful also, this is a green signal for the business as the per capita income if the people will be increased and they will spend more money. In our survey we came to know that most of the people in the beginning of the months spend more and they visit pizza hut very often. When the inflation rate increases the cost of raw material also increases and this leads towards high prices of the products and vice versa. •SOCIAL FACTORS: Pizza hut is multinational. It has basically originated from America, so the organization is overwhelmed by the western culture. There are social forms of society which consist of upper class, middle class and lower class. Every country has cultural norms, values, beliefs and religious obligations which can affect the organization •
Related Topics