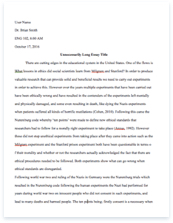 The whole doc is available only for registered users
Pages: 2
Word count: 252
Category: Problems
A limited time offer! Get a custom sample essay written according to your requirements urgent 3h delivery guaranteed
Order Now
Family is the beginning of everything in life. Every behavior, every action base on how the adult teach the children. Nowadays, we can see that family issue is slightly rising every single year such as; family violence, abandoned children, teenage mom etc.
The issue that concern me the most is 'family violence' because violence in family can be the beginning of many problems. For example, when parent treat their children with violence ,the family will have unhappy life, disunited, dogged etc. and at last the children will grow up with bad behavior and it can cause society problems. Furthermore, according to Thai criminal record year 2009 ,more than 50% of defendants have family problems. Moreover, the children will grow up and copy the bad actions and treat their family badly.Therefore,these problems will never have an ending.
In my opinion, we have to fix this problem by try to inculcate a sanse of humor ,conscience and sanse of responsibility in young children.Moreover,create awareness on a good mind and good heart are impotent too.However, in the present time there are many foundation that support family violence victims and governance seem to concern more about this family issue.On the another hand,we can avoid these problems by STOP using violence ,solve the problem reasonably and find the best possible solution.
I believe that Family members are the most beautiful, trustworthy, helpful people on the earth. We may get some disputes with them but it's a matter of point of view change and not the feeling change for each other.
Related Topics