Fame and Addiction: Celebrity Narcissism, Culture, and Worship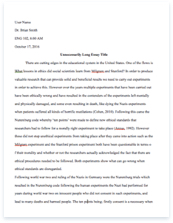 The whole doc is available only for registered users
A limited time offer! Get a custom sample essay written according to your requirements urgent 3h delivery guaranteed
Order Now
Media plays a big role in our everyday lives. There are televisions [as well as magazines, movies, ads, billboards, newspapers. etc.] everywhere and media regulates every action of the public through the use of these. The idea at play is that media enters our everyday lives of to the degrees of defying who we are, what we do, how we do it, who are heroes and role models are, etc. The focus of media shapes our routines and it regulates individuals' thoughts and opinions.
Celebrity culture is apart of this in the way it catches our the interest and fascination of celebrities in their own lives. But what is a Celebrity? The Structural definition says that a Celebrity is a transaction of three elements: the Celebrity – the a complex construction involving the interaction between "the person" and a set of cultural intermediaries (including, but not limited to: agents, publicists, trainers, make-up artists, etc.), the Fans, and the Mass Media. The Cultural definition of a Celebrity says that its composed of three elements: a NAME, a FACE, and a CELEBRITY TEXT – those 3 to 10 factoids about the celebrity that "everyone" knows. A Celebrity is "known for being well-known" – Daniel Boorstin, The Image.
Now we know that these celebrities can, at times act like complete jackasses, but is it because of us? We see celebrities everyday in magazines, television, movies, ads, billboards, or newspapers. We consume their lifestyles, their glamour. We follow the trends; we wear the clothes; we get the hairstyles.
This is evident in all the shows, television networks and magazines dedicated to the lives of celebrities. Television shows like "A&E Biography", "Behind the Music", " Entertainment Tonight", and networks like the all-the-stars, all-the-time E! network, and People Magazine – all dedicated to giving celebrity news, Michael Jackson for Eg. Jackson is both a beneficiary and a victim of the celebrity culture that now profits from his latest scandal. But what about the celebrities themselves? Does the money, fame, and power go to there heads? One Eg. of fame going to there heads was reported in the British tabloid the London Sun that Avril demanded ten different types of orange juice and water stored at different temperatures for her appearance on Australian TV. She also asked for "a fruit tray with cheese (not just oranges and bananas . . . be creative please)." Hey, at least she said please.
When people become popular there whole outlook on life changes, most go along with it, enjoying all the attention they get from media and fans. Others enjoy it so much they become narcissistic; having an excessive love or admiration of oneself. Celebrities have power and we want it so the constant source of admiration, adoration, approval, awe, etc. boasts their ego. Given the situation of power, money, and fame, they begin having grandiose fantasies and start seeking opportunities to become even more famous.
"There are clearly people who are only doing it to be famous," says Director Adam Goldberg in a interview with the Globe and Mail. "That's painfully obvious and that's a large percentage of people in movies. I just don't believe the people who say they're doing it for 'the work.' Why wouldn't you do stage if that were the case?" actress Christina Ricci asks in the same interview. "I've met people when they were just starting to become famous and they were pretty normal," Ricci adds. "A few years later, they were a shell of themselves — completely paranoid. They're always looking around asking, 'Is that person looking at me?' "
When they are in periods of lack of attention, publicity, or exposure they start feeling empty, neglected, etc. And soon does whatever is necessary to regain the lost publicity; the more they fail to get attention, the more daring they become. Its not the attention they like; its the reaction to their fame. People watch them, notice them, talk about them, debate their actions, etc., and therefore in their mind's eye they exist.
When people pay attention to them they try to act flawless, perfect, or they act like the role or the image they put out or portray. They become too addicted to being worshipped by others that they often fail to see past the world they created for themselves, one in which they can do whatever they want, whenever they want and the people will love them for it. They have to constantly reassure themselves that their not losing their fame because it makes them feel better about themselves.
Celebrity worship is, in a way, helping this addiction to grow. But with all the new "instant" celebrities from "reality" television part of our newest fav. pastime of manufacturing celebrity?
Bibliography
Campos, Paul. Jackson a reflection of our self-absorbed culture. Deseretnews.com, Nov 30, 2003. view: Dec 20, 2003
http://deseretnews.com/dn/view/0,1249,565035162,00.html
Dumenco, Simon. Falling Stars. New York Magazine, Nov 8, 2003. view: Dec 10, 2003
http://www.newyorkmetro.com/nymetro/news/trends/n_9587/
Jordan, Karen. Celebrity Worship. ABC7Chicago.com News; Nov. 16, 2003. view: Dec 20, 2003
http://abclocal.go.com/wls/news/111603_ss_celebrityworship.html
Lacey, Liam. Are you looking at me? The Globe and Mail; Tuesday, Sep. 9, 2003. view: Dec 10, 2003
http://www.globeandmail.com/servlet/story/RTGAM.20030909.ffrici0909/BNStory/SpecialEvents3/
Narcissism = Celebrity and Media Culture. view: Dec 20, 2003
http://it.stlawu.edu/~tatkin59/Narc03.html
Sociology of Celebrity. view: Jan 10, 2004
Related Topics