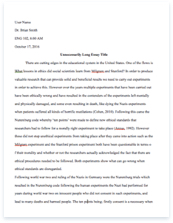 The whole doc is available only for registered users
Pages: 3
Word count: 619
Category: Football
A limited time offer! Get a custom sample essay written according to your requirements urgent 3h delivery guaranteed
Order Now
Facing the Giants is a great inspirational movie. It teaches us to have faith in God because when we believe in Him whole-hearted; there will be no boundaries in our success. When I first heard of the title, lots of things popped into my mind. I came to think of struggles, facing fears and any other problems in life. As I watched the film, it occurred to me that it was about an underdog football team that never bloomed in the hand of their coach, Grant Taylor. I'm not an avid fan of any types of sport but I just loved this movie. Regardless of the fact that the football team has great potential and their coach also tried his best in manipulating the team. They failed because of their lack in confidence and belief in one another. At home, Coach Taylor also had some difficulties with his wife because he was impotent and the couple wanted to have their own baby badly. In spite of all the problems going on in his life Coach Taylor grasp onto the Bible and sought God for help. That was how he found his inner strength and helped revived his team teaching them about faith in God. I found that part very heartwarming and moving. The scene that inspired me the most was Brock doing the death crawl.
I swore I would have jumped up and down if I was watching the movie at home. That part took my breath away, I was mixed with emotions, words couldn't explain how I felt. Brock was the most influential player in their team and Coach Taylor has a strong belief in him. Usually the death crawl would just be 10m long but Brock mange to reach the end zone of the field carrying a guy who weighs a hundred and sixty pounds. It showed that nothing is impossible without the presence of God. Coach Taylor's continuous encouragement led to an unbelievable victory of the team. At the end of the death crawl Brock left his whole team jaw-dropped. And that was the start where Coach Taylor changed the whole philosophy of the team. Meanwhile, David Childers joined the school football team as the second-string kicker. He's tad miniscule compare to the other football players and has a limited knowledge in football since he used to be a soccer player in his old school. But that didn't serve as a barrier to hinder their success.
With their strong believe in God, they also made a new bound in their teamwork. The new Shiloh Eagle has turned completely into a new team with a stronger passion burning in their soul not just to win but to do their very best. David was one of my favorite characters. Aside from his good looks he also has a good heart and love for his dad. In the championship game, he managed kick the football twice as far as he was able to kick it during practice. Having his dad struggling and standing up from his wheelchair just to show David that nothing is impossible was very arousing. Everything went slow motion in that particular instance when David kicked the winning ball until the crowd cheered. And I was also doing a happy dance in my brain. For the first time in years, Shiloh Eagles has finally acquired victory and won a championship trophy against a team twice their size. All their hard work had finally paid off. Coach Taylor on the other hand has also found his happy ending; his wife has given birth to their very own baby. After finishing the movie I felt light-hearted and couldn't help hide the smile in my face.
Related Topics