Exploring Global Business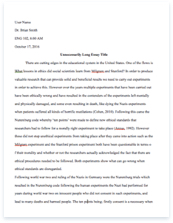 The whole doc is available only for registered users
Pages: 1
Word count: 215
Category: Business
A limited time offer! Get a custom sample essay written according to your requirements urgent 3h delivery guaranteed
Order Now
    In this age of a global economy, who is the axis?  I believe it is the United States. We are the proponents of Capitalism and the one's who attempt to sell or strong arm this concept to the rest of the free and nearly free world.
     Since the goal of many countries seems to be to obtain our trade agreements, wares, technology and friendship; I believe they should be prepared to speak and write our language.
     If our businesses in the private sector go out of their way to lure foreign trade by hiring translators and liaisons that are fluent in many languages and customs, we are not creating an environment conducive for change.  In other words, we will probably have to continue the trend; Pandora's Box will open and all U.S. companies who want to compete will be expected to provide the same level of aids in communication.
      If we, as English speaking, writing, businesses alter our normal, cost effective practices to accommodate "everyone" then they have absolutely no incentive to learn our English way.  Another fear is that things may get lost in translation and somehow be deemed the U.S. companies responsibility for providing a person who did not articulate in the proper spirit.
Related Topics