Executive Summary Roger's dilemma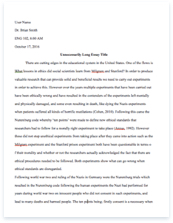 The whole doc is available only for registered users
A limited time offer! Get a custom sample essay written according to your requirements urgent 3h delivery guaranteed
Order Now
BACKGROUND
Roger McDaniels joined Solodor Pharmaceuticals (SP) as the Chief Financial Officer (CFO). The company has developed a new drug called Celenza to fight severe leukemia. If Celenza was a success, Roger would not only be handsomely rewarded, as his compensation package provided him with numerous stock options, but he would also be proud to be part in such medical achievement. Upon starting his job, Roger quickly realized that, due to severe cash flow problems SP would liquidate within the next four months if it could not secure a financing of at least $5.5 million.
Looking for funding, Roger engaged in talks with a venture capital firm named Cambridge which made an offer to pay $100,000 for each 1 percent of SP ownership, up to 55 percent. The offer was conditioned on Cambridge obtaining controlling interest in SP. Cambridge had a reputation for replacing management teams in firms that it acquired, which means that Roger's employment would be at risk. As Roger was employed at SP for only a few months, he would not be able to cash his stock options, which are fully vested only after one-year employment.
UNETHICAL BEHAVIOR
After having accidentally received a copy of a deal between Cambridge and Dugas Incorporated rather than a draft of the purchase agreement with SP, Roger chose to take advantage of the situation. The new deal would make Dugas Incorporated stock price go from his current $3.14 to maybe $10 or $15 up. Without thinking about the consequences, Roger accessed SP's operating account and used every last dollar to purchase 470,000 shares in Dugas Incorporated. Roger's conduct was in violation of Part A of SP's Code of Ethics, as he engaged in insider trading, by illegally making profit by trading on the basis of nonpublic information.
CONTROL DEFICIENCIES
Although the amount spent on Dugas Incorporated shares was significant ($1,475 million), it took a month to the company to discover Roger's action. Furthermore, the expense was uncovered not by the employees directly in charge of cash management, but by an internal auditor who waited two more months before finally deciding to use the whistleblowing line. Despite such a long period of time, Roger's action remained undiscovered. That proves a lack on internal controls over cash transactions and financial reporting. If there were no control activities over cash transactions at SP, at least the financial statements should have shown the large expense made by Roger.
Related Topics