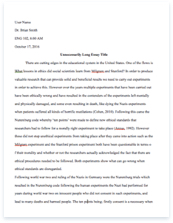 The whole doc is available only for registered users
A limited time offer! Get a custom sample essay written according to your requirements urgent 3h delivery guaranteed
Order Now
Environment Policy & Environment Management System Driven by its commitment for sustainable growth of power, NTPC has evolved a well defined environment management policy and sound environment practices for minimising environmental impact arising out of setting up of power plants and preserving the natural ecology. National Environment Policy: At the national level, the Ministry of Environment and Forests had prepared a draft Environment Policy (NEP) and the Ministry of Power along with NTPC actively participated in the deliberations of the draft NEP. The NEP 2006 has since been approved by the Union Cabinet in May 2006.
NTPC Environment Policy: As early as in November 1995, NTPC brought out a comprehensive document entitled "NTPC Environment Policy and Environment Management System". Amongst the guiding principles adopted in the document are company's proactive approach to environment, optimum utilisation of equipment, adoption of latest technologies and continual environment improvement. The policy also envisages efficient utilisation of resources, thereby minimising waste, maximising ash utilisation and providing green belt all around the plant for maintaining ecological balance.
Environment Management, Occupational Health and Safety Systems: NTPC has actively gone for adoption of best international practices on environment, occupational health and safety areas. The organization has pursued the Environmental Management System (EMS) ISO 14001 and the Occupational Health and Safety Assessment System OHSAS 18001 at its different establishments. As a result of pursuing these practices, all NTPC power stations have been certified for ISO 14001 & OHSAS 18001 by reputed national and international Certifying Agencies.
Pollution Control Systems While deciding the appropriate technology for its projects, NTPC integrates many environmental provisions into the plant design. In order to ensure that NTPC comply with all the stipulated environment norms, various state-of-the-art pollution control systems / devices as discussed below have been installed to control air and water pollution. Electrostatic Precipitators: The ash left behind after combustion of coal is arrested in high efficiency Electrostatic Precipitators (ESPs) and particulate emission is controlled well within the stipulated norms.
The ash collected in the ESPs is disposed to Ash Ponds in slurry form. Flue Gas Stacks: Tall Flue Gas Stacks have been provided for wide dispersion of the gaseous emissions (SOX, NOX etc) into the atmosphere. Low-NOX Burners: In gas based NTPC power stations, NOx emissions are controlled by provision of Low-NOx Burners (dry or wet type) and in coal fired stations, by adopting best combustion practices. Neutralisation Pits: Neutralisation pits have been provided in the Water Treatment Plant (WTP) for pH correction of the effluents before discharge into Effluent Treatment Plant (ETP) for further treatment and use.
Coal Settling Pits / Oil Settling Pits: In these Pits, coal dust and oil are removed from the effluents emanating from the Coal Handling Plant (CHP), coal yard and Fuel Oil Handling areas before discharge into ETP. DE & DS Systems: Dust Extraction (DE) and Dust Suppression (DS) systems have been installed in all coal fired power stations in NTPC to contain and extract the fugitive dust released in the Coal Handling Plant (CHP). Cooling Towers: Cooling Towers have been provided for cooling the hot Condenser cooling water in closed cycle Condenser Cooling Water (CCW) Systems.
This helps in reduction in thermal pollution and conservation of fresh water. Ash Dykes & Ash Disposal Systems: Ash ponds have been provided at all coal based stations except Dadri where Dry Ash Disposal System has been provided. Ash Ponds have been divided into lagoons and provided with garlanding arrangements for change over of the ash slurry feed points for even filling of the pond and for effective settlement of the ash particles. Ash in slurry form is discharged into the lagoons where ash particles get settled from the slurry and clear effluent water is discharged from the ash pond.
The discharged effluents conform to standards specified by CPCB and the same is regularly monitored. At its Dadri Power Station, NTPC has set up a unique system for dry ash collection and disposal facility with Ash Mound formation. This has been envisaged for the first time in Asia which has resulted in progressive development of green belt besides far less requirement of land and less water requirement as compared to the wet ash disposal system. Ash Water Recycling System: Further, in a number of NTPC stations, as a proactive measure, Ash Water Recycling System (AWRS) has been provided.
In the AWRS, the effluent from ash pond is circulated back to the station for further ash sluicing to the ash pond. This helps in savings of fresh water requirements for transportation of ash from the plant. The ash water recycling system has already been installed and is in operation at Ramagundam, Simhadri, Rihand, Talcher Kaniha, Talcher Thermal, Kahalgaon, Korba and Vindhyachal. The scheme has helped stations to save huge quantity of fresh water required as make-up water for disposal of ash.
Dry Ash Extraction System (DAES): Dry ash has much higher utilization potential in ash based products (such as bricks, aerated autoclaved concrete blocks, concrete, Portland pozzolana cement, etc. ). DAES has been installed at Unchahar, Dadri, Simhadri, Ramagundam, Singrauli, Kahalgaon, Farakka, Talcher Thermal, Korba, Vindhyachal, Talcher Kaniha and BTPS. Liquid Waste Treatment Plants & Management System: The objective of industrial liquid effluent treatment plant (ETP) is to discharge lesser and cleaner effluent from the power plants to meet environmental regulations.
After primary treatment at the source of their generation, the effluents are sent to the ETP for further treatment. The composite liquid effluent treatment plant has been designed to treat all liquid effluents which originate within the power station e. g. Water Treatment Plant (WTP), Condensate Polishing Unit (CPU) effluent, Coal Handling Plant (CHP) effluent, floor washings, service water drains etc. The scheme involves collection of various effluents and their appropriate treatment centrally and re-circulation of the treated effluent for various plant uses.
NTPC has implemented such systems in a number of its power stations such as Ramagundam, Simhadri, Kayamkulam, Singrauli, Rihand, Vindhyachal, Korba, Jhanor Gandhar, Faridabad, Farakka, Kahalgaon and Talcher Kaniha. These plants have helped to control quality and quantity of the effluents discharged from the stations. Sewage Treatment Plants & Facilities: Sewage Treatment Plants (STPs) sewage treatment facilities have been provided at all NTPC stations to take care of Sewage Effluent from Plant and township reas.
In a number of NTPC projects modern type STPs with Clarifloculators, Mechanical Agitators, sludge drying beds, Gas Collection Chambers etc have been provided to improve the effluent quality. The effluent quality is monitored regularly and treated effluent conforming to the prescribed limit is discharged from the station. At several stations, treated effluents of STPs are being used for horticulture purpose.
Environmental Institutional Set-up Realizing the importance of protection of the environment with speedy development of the power sector, the company has constituted different groups at project, regional and Corporate Centre level to carry out specific environment related functions. The Environment Management Group, Ash Utilisation Group and Centre for Power Efficiency & Environment Protection (CENPEEP) function from the Corporate Centre and initiate measures to mitigate the impact of power project implementation on the environment and preserve ecology in the vicinity of the projects.
Environment Management and Ash Utilisation Groups established at each station, look after various environmental issues of the individual station. Environment Management During Operation Phase NTPC's environment friendly approach to power has already begun to show results in conservation of natural resources such as water and fuel (coal, oil & gas) as well as control of environmental pollution.
As already mentioned earlier, NTPC has chalked out a set of well defined activities that are envisaged right from the project conceptualisation stage so that during the entire life cycle of the power plant, NTPC is fully compliant with various environment regulations and a pristine environment and ecological balance is maintained in and around its power station and townships. Following is brief description of some of the measures taken during the operation phase of the stations. Performance enhancement and up-gradation measures are undertaken by the organisation during the post operational stage of the stations.
These activities have greatly helped to minimise the impact on environment and preserve the ecology in and around its power projects. These measures have been enumerated as follows. Monitoring of Environmental Parameters: A broad based Environment Monitoring Programme has been formulated and implemented in NTPC. All pollutants discharged from the power plant such as stack emission, ash pond effluent, main plant effluent, domestic effluent and Condenser Cooling Water (CCW) effluent are monitored at the stipulated frequency at the source itself and at the points of discharge.
In addition to the above, ambient air, surface water and ground water quality in and around NTPC plants are regularly monitored to assess any adverse impacts as a result of operation of the power plant. On-Line Data Base Management: In order to have better control on pollution and to achieve effective environment management in and around NTPC stations, it is imperative to have an on-line, reliable and efficient environment information system on the plant operational and environmental performance parameters at all three levels i. generating Stations, Regional Headquarters and Corporate Centre.
In consideration of the above, a computerized programme, namely "Paryavaran Monitoring System" – PMS, which could provide reliable storage, prompt and accurate flow of information on environmental performance of Stations was developed and installed in NTPC. This software facilitates direct transfer of environment reports and other environment related information from stations to the Regional Headquarters and Corporate Centre.
The PMS has already been implemented at Corporate Centre, the Regional Headquarters and most of the Stations. This system has helped in achieving continuous improvement in NTPC's environment performance through improved monitoring and reporting system by using the trend analysis and advanced data management techniques. Environment Reviews: To maintain constant vigil on environmental compliance, Environmental Reviews are carried out at all operating stations and remedial measures have been taken wherever necessary.
As a feedback and follow-up of these Environmental Reviews, a number of retrofit and up-gradation measures have been undertaken at different stations. Such periodic Environmental Reviews and extensive monitoring of the facilities carried out at all stations have helped in compliance with the environmental norms and timely renewal of the Air and Water Consents.
Related Topics