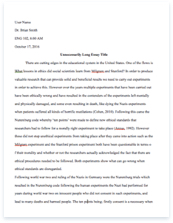 The whole doc is available only for registered users
OPEN DOC
A limited time offer! Get a custom sample essay written according to your requirements urgent 3h delivery guaranteed
Order Now
According to President Obama (2014), "If we are serious about economic growth, it is time to heed the call of business leaders, labor leaders, faith leaders, and law enforcement- and fix our broken immigration system. Republicans and Democrats in the Senate have acted. I know that members of both parties in the House want to do the same" (President Obama, 2014). The United States of American has long been the safe haven for those who seek to escape poverty, hunger, torture, and oppression in their home countries. According to the film, The Other Side of Immigration (2009), in 1970, the United States housed 750,000 immigrants and as of 2009, there are roughly 12.4 million (Germano, 2009). The amount of illegal immigration into the United States is only going to continue to grow. Unfortunately, many Americans view immigrants as being a negative impact to this country. I believe that this is because most Americans do not completely understand the reasons for illegal travels in to the United States. As stated above in the quote by President Obama, immigration reform is ideal for the United States. Mainly because we are the land of opportunities and the land of free, but also because it will boost our sinking economy and shrink our enormous budget deficit.
In the book Enrique's Journey, written by Sonia Nazario, readers are able to experience the life of a determined young man, Enrique, who travels from his home country of Honduras to the United States of America to meet his mother who left him at the age of four. The reasons are numerous when it comes to immigrants wanting to enter America. The most common example is to gain employment and to then send that money home to support their families. According to Sonia Nazario (2007), "The single mothers who are coming to this country, and the children who follow them, are changing the face of immigration to the United States"(Nazario, 2007, XXV). This is a perfect example of Enrique's journey to America.
Enrique left Honduras to reunite with his mother, Lourdes, in America. Lourdes left Honduras when Enrique was very young in order to find work and support her family back in Honduras. The mistake that Lourdes made was telling Enrique that she would return home, but never did. Because of this, Enrique decided to risk his life and travel to America at the age of sixteen. During his travels to America, Enrique endured gang violence, injuries from falling off of a train, starvation, and muggings. Enrique is not the only person who endured these potential life harming situation to escape the poverty of Honduras or other South American countries. Many people do this every day.
Honduras is the second poorest country in South America. Roughly half of the population earn two to three dollars per day, and 60% of the population live well below the poverty line (Rural Poverty Portal, 2010). Explained in Enrique's Journey (2006), most families live in small huts and depend on farming or relatives that have traveled to America for survival. Most children in Honduras do not make it past elementary school. This is for many reasons, but mostly because the family needs that child to work and they cannot afford to pay for the child to get back and forth to school.
Ageism and sexism are two forms of oppression that rampant in Honduras. Lourdes, being a woman and almost in her mid-twenties when she left Honduras, suffered from both forms of oppression. Sonia Nazario (2007), explained that women have the hardest time finding work in Honduras. Many women are young single mothers who must rely on themselves and their parents to help take care of their children. Many females must leave school early because businesses will only hire women before they turn twenty-five (Nazario, 2007). At the age of twenty-two, Lourdes was making very little money and felt that she had no choice but leave to America in order to make a better life for her children.
An interesting set back that many people from Honduras do not realize is that fact that the United States is also suffering from high levels of poverty. Many Hondurans fantasize of a lavish life in American. The sad truth is, is that is only a fantasy. Very few will make it rich in America, and that was true for Lourdes and Enrique. In America, Lourdes works a series of menial jobs that are continually disappearing. She lives in a small trailer and can never seem to raise enough money to have her children smuggled over the border.
There are many reasons why the poverty population in Honduras is exorbitant. These reasons can be explained in a macro, micro, and mezzo way. According to Gamble (2013), the practice of macro social work involves intervening in large systems to help clients (Gamble, 2013). Honduras has an extremely corrupt government. The country is as poor as it is violent. In the film, The Other Side of Immigration (2009), citizens were interviewed and asked about their feelings on their government. One man said that he does not trust his government. He also stated that he will not take part in any strikes against the government because he feels that it will do no good (Germano, 2009). Sadly, it is apparent that the majority of the population feel this way. How is a country supposed to flourish without the backing and the security of their own government?
The poor neighborhoods of Honduras can be just as corrupt as their government. Many neighborhoods in Honduras, including the neighborhood that Lourdes and Enrique grew up in, are filled with dangerous gangs and deadly drugs. From my understanding, Lourdes did not fall in to the gang or drug scene, but her son, Enrique did. Mezzo social work deals with small to medium sized groups, such as neighborhoods. It is important to feel safe in your own neighborhood, just as much as in your own country. Hondurans have neither. Enrique fell victim to the drug scene in his neighborhood, this is one of the reasons he dropped out of school at such a young age.
Micro social work deals with the person and their families on a more intimate level. It appears, through the story of Enrique's Journey, that this is the only positive force in Honduras. Many families are quite close and provide constant support to one another. Enrique's uncle, who unfortunately passed away, was a very positive figure in his life. He set him on the right path. Once he passed away, he went back to drugs. His grandmother tried her hardest to keep him on the straight and narrow, but the lack of his mother was taking a toll on him. Unfortunately, many families in Honduras deal with similar situations. Children are left with caring grandparents and aunts and uncles, but long for the comfort of their own mothers. Without this person in their life they begin to feel abandoned and could potentially take part in detrimental acts.
Both Lourdes and Enrique exhibit an extreme amount of determination and ambition. These two important attributes are what it takes to overcome poverty and oppression. Lourdes was determined to support her children, even if from afar. Not only does this should determination, but it also shows courage. Lourdes had the courage to leave her children even when they needed her presence the most. Both characters show a tremendous amount of ambition when it comes to living a better life and their work ethic. Enrique and Lourdes are both very hard workers. They work long hours and sometimes seven days a week to get ahead. These characteristics are not only helping them and their families survive, but will also provide them with the opportunity to get themselves and their families out of poverty.
According to Cancian and Danziger (2009), poverty declined significantly after Lyndon Johnson's 1964 "War on Poverty". Funding was dramatically increased for education, training programs, social security benefits, and other income support programs. These funding increases helped grow the economy and reduced poverty (Cancian & Danziger, 2009). Instead of putting more funding into these important areas we are placing that money into the hands of border patrol. Immigrants, although there are the few that smuggle drugs to and from America, are an asset to America. They help the economy grow. I believe that we should take the money used for higher security on the border and deportation and focus on improving the lives of the immigrants who are here now.
References
Cancian, M. (2009). Changing Poverty, Changing Policies. Russel Sage Foundation Publications. Gamble, D. N., & Soska, T. M. (2013). Macro Practice Competenicies. Encyclopedia of Social Work Online. doi:10.1093
Germano, R. (Director). (2009). The Other Side of Immigration [Motion Picture]. International Fund for Agricultural Development. (2010). Retrieved from Rural Poverty Portal: http://www.ruralpovertyportal.org/country/home/tags/honduras Nazario, S. (2007). Enrique's Journey. Random House Trade Paperbacks. Obama, B. (2014). State of the Union Address. Washington D.C., United States of America.
Related Topics