Empire of Alexander The Great And Qin Dynasty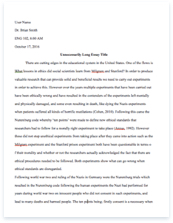 The whole doc is available only for registered users
A limited time offer! Get a custom sample essay written according to your requirements urgent 3h delivery guaranteed
Order Now
The beginning were strong and successful places. They expanded, seized, and gained power throughout time. Unfortunately, they were both unable to keep this so-called power for very long. Empires were collapsing quickly, but why? Was it war, death, or mistreatment of the people? Could it be they were setting themselves for their own demise? There were many reasons why these two fell apart and that was mostly having poor leadership and their own deaths. The Qin dynasty lasted for quite some time from 221-207 BCE and was successful in the beginning. They had economic growth, expansions, and big impacts throughout east Asia. It even had an impact from their silk trade and rich mineral resources from expanding and conquering near places with their strong military leadership. Unfortunately, they made some minor slip-ups throughout its rain that caused them to tumble down.
With all the power they gained through their conquering, they became a much harsher place to gain control. There was a method of this type of force called the principle of legalism. In my opinion, this type of force was very cruel to people with very strict laws and bad punishments that were harsh. They also made more taxes and rules onto the people. Some made this dynasty more successful, but others led to its demise. After some time, a group of workers got very mad at the amount of money needed for constant warfare and how greatly it affected tax that came right out of their pockets. They were sick and tired of all this, so they revolted causing the start of the fall of the Qin dynasty. Soon after the emperor died allowing new people to swoop in and take the land. Alexander the great expanded this empire at a rapid rate because he was such a risk-taker in what he did.
He led armed people into battle with pride conquering places left to right. He spread cultures from place to place almost creating a type of connection between them. Unlike the Qin dynasty, Alexander gave wealth to the economies of the people that were taken from Wealthy kings with selfish desires. Unfortunately, he did not live long enough to fully connect and keep his empire together. His conquered empire started to split into pieces by his generals that wanted to take control. For many years they watched each other in order to keep their places in order and controlled by them. These two were different in some ways but in others the same. They both had a good start in expanding their dynasty's and empires, advancing the things around them. The Qin dynasty was a lot harsher than Alexander, but both fell anyway causing it to spill and be taken by other people. They changed the lives of others around them for the worse and better causing major changes in economies and warfare. Culture and new ways of thinking were spread from place to place.
Related Topics