Disneyland Paris and Manhattan in New York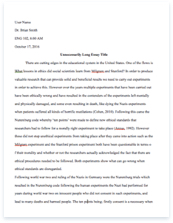 The whole doc is available only for registered users
A limited time offer! Get a custom sample essay written according to your requirements urgent 3h delivery guaranteed
Order Now
Hello everybody, and first of all I would like to thank you for attending the welcome meeting on the 1st July, here at the Disneyland Hotel! I will try not to keep you here long as I am sure you want to explore the park and the hotel on this hot summer's day, so basically the reason I am having this welcome meeting is to tell you a bit about the hotel, but mainly about the area around the hotel, and of course Paris' Magic Kingdom and the Walt Disney studios! So first of all I would like to tell you about the entrance to the park, as guests of the Disneyland Hotel, you are able to watch the guests as they line up outside the imposing gates each morning and then stream into the park from underneath the hotel!
This is always a nice thing to do, especially if you have kids with you, as we all know how they can get in the long cues. Now I would like to warn you about something, you will have to watch for the clocks which run backwards in the corridors as this may confuse some of you! Characters roam the lobby and the hall ways throughout the day and a tip for all you kids – there is a small room on the third floor of the hotel from which they appear, starting at 7.30am each morning – every thirty minutes. Additionally for the adults there is a chance for an excellent photo opportunity, just position yourself on the 'bridge'. So children keep a look out for them! Also there is a swimming pool in this hotel for those smaller members of the family.
Next I would like talk about the weather, July in Paris is generally cool to pleasantly balmy, with average temperatures at around 66 degrees F. In recent years, however, major heat waves have occasionally struck, particularly in late July, and temperatures have sometimes climbed to the 90's. so my advice to all of you and particularly either Elderly or younger visitors and visitors with medical conditions should be alert to possible spikes in temperature, and take necessary precautions. Although you rooms all do have air conditioning so feel free to come and cool up in your room, or use the hotels swimming pool.
On the other hand however Paris is known for having unpredictable rain showers and despite the hot weather July Is one of the rainiest months of the year so expect some erratic thunderstorms and heavy showers so I would advise you Pack a reliable umbrella in case one of these surprises you during a stroll around the park or at a picnic or something similar to that. Additionally another tip I have is to be prepare to wear both closed-toe and open-toe shoes particularly you elderly lot! As On hot days or excursions to the park you'll appreciate the open-toed pair, but you'll need a good, comfortable pair of walking shoes too, especially since visits to Disneyland Paris usually involves lots of strolling, and last thing I would advise wearing a hat with sun cream as well.
Now I would like to tell you the many attractions, Parents and particularly women! Have any of you brought 2 suitcases? Well if you have I am sure you will want to listen to this. If there is one thing you will never have a problem finding in Disneyland Paris, it will be its stores. Various themed and general stores are spread liberally throughout the park, selling Disney merchandise and general memorabilia. They carry everything from pencils to books, from Indiana Jones fedora hats to Cinderella costumes. The sky is basically the limit on what you can buy at Disneyland Paris. You can buy glass/crystal trinkets and sword replicas in the central castle. So if you have come to Disneyland Paris with children, be prepared; cowboy hats and pistols or knights' swords seem to be essentials for boys; Cinderella costumes for girls.
The main shopping area of Disneyland Paris is Main Street USA. The largest store at Walt Disney Studios Paris is Disney Studio 1, which you will see straight ahead after you enter the park. Disney Village has a large collection of retailers, including a Disney Store. And while I'm on the topic of Parents, Does anyone here have young children? If so there is a scheme for toddlers or babies. On the rides there is a system here at Disney called the Baby Switch which is a great system for people with very young children. Essentially only one has to queue while the other waits with the baby and then is taken straight to the front of the line. Although it should be noted that if you are riding the Rock 'n' Rollercoaster the Baby Switch process is slightly different. Once the first adult has been on the ride, they collect a ticket at the exit. The second parent then has to queue through the Fast Pass entrance (although the ride attendants recommendation is merely to push your way to the front of the queue), which can take some time.
For those of you of business, you will happy to know that there is some excellent conference rooms for you – 'Disney's hotel New York', 'Disney's Newport bay club' and there is also an IMAX Auditorium, so if you've Organised your convention at our resort or are visiting one. Disney's Hotel New York(r) Convention centre is integrated into the hotel and offers around 5000 square metres of multi-purpose facilities that can be configured for business meetings, lunches, gala dinners and shows for 12 to 2,200 people. This convention centre has a separate reception for conference attendees, a Business Centre, a welcome desk and a 600 square metres foyer for coffee breaks, receptions, etc. furthermore A Business Centre is available with IT equipment, secretarial service, telecommunications, reprographics and printing facilities.
Have we any aspiring pro golfers here today? As the Disneyland Golf lies a few kilometres away from the Resort. Set among island greens, lakes and flower-covered knolls. This unique course is extremely popular – both with experienced golfers, for whom it presents new challenges, and with beginners, who can make rapid progress thanks to the long par-5s with double fairways.
For groups, the specialists at Disneyland(r) Golf offer 2 types of packages, either for beginners or experts. The golf course may also be privatised for company tournaments. The golf area will suit any of your golfing needs. It is actually a really nice course with 27 holes to play on, and if you play like me at golf, the most important part is the 35 different practice stations! To accompany this is a bar and restaurant along with a pro shop.
An interesting part of Disney is the team building attractions, so if anyone is here to see how well they work as team, or maybe if you're on here with a sports team, this could be for you. There are 4 main team building activities – 'Treasure hunt at disneyland park', 'in search of the last reel at Walt Disney studio park', 'Davy Crockett adventure at Disney's Davy Crockett Ranch'. Along with the Disneyland golf. My favourite being the Davy Crockett ranch. This treetop adventure trail takes you up to 17 metres high in a fully grown forest. There are five levels to explore, from beginners and children above 1.1 metres to super fit and super brave. Swings, trapezes, rope bridges and ladders await you for some of the most intense thrills you'll have anywhere. It is a chance to discover new sensations. As well as learn about the forest and your own limits. That is all I have say so apart from that I hope your stay is a good one.
And now I'd like to open the floor to questions. And since they never get a chance to speak, why don't we start with the married men? Thanks for coming.
Manhattan
Hello everyone, I hope your trip wasn't too bad. To begin with I would like to welcome you all to the Surrey hotel here in Manhattan. And I would to thank you all for attending this welcome meeting on the 13th march. I will do my best not to hold you here for too long as I am in no doubt that you will want to get outside on this snowy day!
So I am going to tell you a bit about the hotel and the attractions and trips you can visit while on your holiday. Firstly I'd like to tell you about an easy way to find the hotel when you're out and about in the city. For those of you that don't know Manhattan has what is called a grid system. Which is shown on the maps that I will hand out at the end, so remember the hotel is based east on 76th street.
Anyway I am going to first tell you about the weather here, as you might know already it is generally cold in March here so be prepared to wear warm clothes. And I would advise you all, especially if you have young children with you to wear gloves and warm hats.
But enough of that, I would now like to tell you about one of the many trips we offer, to start with is what we call the Manhattan sky tour, you will take to the Manhattan skies for an exciting helicopter tour of New York City. Your flight takes you over Ground Zero and past the Statue of Liberty, and offers magnificent views of the Brooklyn Bridge and Yankee Stadium. So whether you're here on business and want to show a client around or on a family visit this is an excellent experience. On this New York Helicopter Flight you will have a bird's-eye view of New York's skyline, followed by fantastic photo opportunities of the Statue of Liberty, New York Harbour, the Verrazano Bridge, the financial district and Ground Zero. Next, your flight turns around and heads back over Manhattan to take in New York's world-famous skyline featuring the Empire State Building, Chrysler and Met Life Buildings.
You will be able to enjoy majestic views of Central Park on your way to once-in-a-lifetime views of many of New York's other historic landmarks. See Yankee Stadium, Grant's Tomb, the Cathedral of St. John the Divine, George Washington Bridge and more as you fly over Manhattan.
And take it from me whether this is your first time in New York City or your 50th visit, a New York Helicopter Flight is a thrilling way to see this great city from a unique perspective you will not soon forget. So if you are interested in that, flights operate from the Downtown Heliport – Pier 6 and East River and flights leave every 15 minutes Monday through Friday 10:00am to 5:45pm Saturday and Sunday 11:00am to 5:45pm, it lasts around 20 minutes and costs around $120 but is completely worth it, additionally you don't have to worry if you are in wheelchair as it is wheelchair accessible and this includes the taxi fares there and back.
Next I would like to tell you, particularly all you women! About historic orchard street shopping district which has around 400 shops in the heart of New York's Lower East Side. This district is host to a variety of shops which does include traditional menswear if you men fancy a shop. As well as avant-garde boutique shops, wholesale linen and fabrics, European designer fashions, bargain leather and intimate apparel, jewellery, and luggage. While shopping, you will also be able to stop at one of the many restaurants or cafes lining the districts historic streets. And it really has virtually any kind of restaurant including Chinese, fast food, Kosher, Mediterranean, Japanese, Latin, Thai, Turkish, Vegetarian and finally Vietnamese so there really is something for every family member.
Although if you are looking for a quiet more local day why not visit what is perched peacefully on the 17th floor overlooking the Upper East Side and Central Park, the rooftop garden at The Surrey is a true oasis. A tranquil, elegant setting for relaxing or for business entertaining, the garden also features exclusive service from Cafe Boulud for beverages, light meals and anything else you may require. Nestled in Manhattan Upper East Side, The Surrey is located minutes away from the very best of the city–Central Park, The Metropolitan Museum of Art and the galleries and boutiques of Madison Avenue.
Now I would like to talk to you about central park, and I am going to start with something to do for those of you with children here with them, just a few yards from 5th Ave. you'll find over 130 different species ranging from giant Polar Bears to the tiny Leaf Cutter ants. I am of course talking about the wildlife zoo. A walk around the Zoo's five plus acres will take you through a variety of habitats, all carefully designed to recreate the natural environment of the animals they house. At the left you'll see a list of links to the pages describing all of the Zoo's inhabitants. Be sure to check out the renovated Polar Seabirds exhibit with their 4 new King Penguins and the Children's Zoo's newest member – A newborn baby Mini-Nubian Goat!
There three main sections of the zoo – 'the polar circle' which contains polar bears, penguins, puffins to name a few, another section is 'the rain forest' which houses a brilliant collection of tropical birds including the Crested Coua of Madagascar and the Victoria Crowned Pigeons of New Guinea. Here you'll also find enough frogs, lizards, snakes, toads and various other squirmy things to keep any little girl or boy enraptured for their entire visit. Then there are the Black and White Ruffed Lemurs, as well as three species of Tamarinds, to represent the primates of the tropics. The final section is called The Temperate Territory which includes the California Sea Lion tank at the center of the exhibit and stretches around the rear of the Zoo. This section is home to the Red Pandas and Japanese Macaques. Here you'll also find the lovely Swan Geese. And kids! why not try and look for three amazing Snow Leopards which joined the zoo just last year.
Also there are two ice skating rinks to enjoy and there is also a public swimming pool although it might be slightly too cold for that, however march in Manhattan is a rather unpredictable month for weather so we could soon have a sunny day and the swimming pool could be an ideal day out.
One other place our hotel has trips to, possibly for the elderly lot or those interested in history is the Belvedere castle which is situated mid-park on 79th street. Besides offering breathtaking views the Castle also serves as a weather station, in fact whenever you see a local news broadcast that gives the temperature in Central Park, the readings are taken at Belvedere Castle. It also serves as the Henry Luce Nature Observatory so this is a really interesting place is visit. Inside are collections of natural history artifacts (skeletons, paper Mache birds) as well as microscopes and telescopes, all designed to give young visitors an insight into methodology of naturalists. Aspiring scientists can borrow field packs that contain binoculars, reference material, maps, and notepaper, which can all be used to explore the Ramble, or to study the aquatic life from the edge of Turtle Pond. And lastly the Castle is also the favorite haunt of many of Central Park's cadre of dedicated bird watchers, a great place to catch a glimpse of hawks, kestrels or osprey.
That is everything I have to say, so if there is any question feel free to see me and I will be happy to answer any query you may have. Thank you for listening.
Related Topics