Different Types of Domestic Violence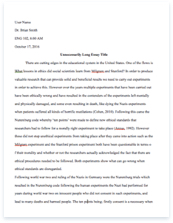 The whole doc is available only for registered users
A limited time offer! Get a custom sample essay written according to your requirements urgent 3h delivery guaranteed
Order Now
The first topic discussed in class was based on domestic violence but mostly covered the victims, offenders, and victimizations. The topic started by going over the different types of domestic violence by relationships, such as family, teen dating, children, spouses (husbands and wives), and divorced spouses. Although throughout the years, domestic violence has been seen as it is towards the wife and children and not the husband. In recent years that has not been the case, but to understand this we have to understand why it has been like this in the past. In the past domestic violence has always been towards the wife and children, this is because of the history behind it. During the lecture, we discussed that women were considered property before and during the marriage. Once married that husband was a loud to hit his wife since she was his property to do what he wanted with her, also since it was seen as 'A man's home is his castle' no one judged or questioned what happened in the man's home.
Although the husband was a loud to hit his wife there were some rules that he had to follow if he chooses to. This rule is called the 'rule of thumb' which means that the men were allowed to beat their wives with a switch, as long as it was not thicker than his thumb. In recent years the laws have changed, and men are not allowed to beat their wives, but sometimes that does not stop them. Also, in recent years there have been laws established for marital rape. Laws also do not stop women from beating their husbands, and children. Also, in the lecture, we discussed that not only are women the victims but also men can be too. During the lecture, we talked about, that there are a lot more men that are the victims of domestic violence. Studies show that '1 in 4 men physically abused from a partner'. Although this does not seem like a lot, I think there is a lot more, but because men are supposed to be strong, protectors, etc. they do not want to tell anyone and be put down. Not only does this happen with men it also happens with children in a home and can also affect the behavior in the children.
During our class activity we went over different scenarios with child delinquencies. During the activity the groups would have to decided what they would do in each scenario, such as, if you would arrest the person, what the court would say, if the child would go to juvenile court or be transferred to adult prison, and etc. Most of all the groups decided that if the child was in a domestic violence situation at home and committed petty crimes (robbery, drugs, vandalizing etc.) the child would not be sent to adult prison. Although, majority of groups did decide to send children to adult prison for doing more drastic crimes (murder, grand theft, assault, etc.) I believe the reason for this is because in class it has been discussed that many children who have been or seen domestic violence in the home are more likely to commit crimes, be the offenders of domestic violence, or sometimes be the victims. All in all, I believe that both the lecture and activity do go together. Although it does not a perfect correlation because the lecture talked more about the basics of domestic violence, and the activity went a little ahead from what we talked about in class.
Related Topics