Development of the General Motility of the Child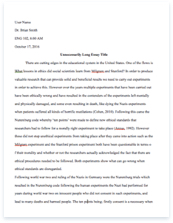 The whole doc is available only for registered users
Pages: 3
Word count: 527
Category: Running
A limited time offer! Get a custom sample essay written according to your requirements urgent 3h delivery guaranteed
Order Now
Recently during the summer, I work at Happy Hearts Learning Center and spent my time with the preschoolers taking them to activities outside of school. In the time I spent there, the children, ages four to five years old, engaged in different activities at the waterpark, playground, museums and much more. This class engaged in gross and fine motor skill activities; this would include jumping, running, climbing and picking things up. Gross and fine motor skills are two similar but different areas that describe child development.
Gross motor skills are large muscle movements in the body; such as leg and arm muscles. These movements are easier for a child to control and usually develop faster than fine motor skills. This would include running, walking, skipping, climbing, crawling, rolling over and dancing. In addition, a child also has fine motor skills; these are movements of small muscles in the body such as the hands. These skills are harder for young children to develop due to lack of control over these muscles. Some fine motor skill movements would include writing, tying a shoe, typing on a computer and buttoning a shirt. Fine motor skills are little movements and gradually develop as the child grows, while continuing to practice at something would also make improvement.
During the summer, I was able to observe a group of children that was engaging with other students. While we were there I noticed they were using fine and gross motor skills during their time at the waterpark. I could see John in the distance jumping up and down trying to catch water that squirted from a pole up into the air; while Jamie was skipping through the puddle of water. According to Tara Kuther (2017), "as they grow and gain competence in their motor skills, young children become even more coordinated and begin to show interest in skipping, balancing, and playing games that involves of coordination, such as throwing and catching a ball" (p369). With this being said, I noticed that Jamie was accomplishing different task, movements and activities throughout the summer that she wasn't doing before.
After the waterpark, I watched Johnny dry his feet off with a little green towel and then try to accomplish tying his t-rex tinnie shoes. He slowly folded each end into two bunny ears, wrapped them into a X and pulled them together. He didn't get it the first time so he continued to try it again. In addition, Kuther (2017) states "Many fine motor skills are very difficult for young children because they involve both hands and both sides of the brain"(p369). In conclusion to this being said, I had to guide Johnny in this situation in order to accomplish this task. In compared to earlier when Johnny was jumping up and down trying to catch water this task was something that was a little more challenging for him. With this, since he was having to involve both hands and his memory it made it a little more challenging. With him continuing to try over and over again with guidance he will soon be able to accomplish this task and continue to use his motors skills on other things.
Related Topics