Developing Effective Communication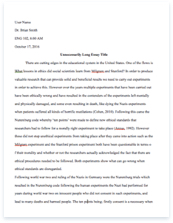 The whole doc is available only for registered users
A limited time offer! Get a custom sample essay written according to your requirements urgent 3h delivery guaranteed
Order Now
The strategies used in health and social care environments to overcome them and how which these barriers relate to effective communication and interpersonal interactions also review the strategies and evaluate to show how they could be improved and overcome them positively from my own experience in health and social care environments. Communication is key as it can reduce barriers as in healthcare environments there are language and culture barriers which can be resolved by using translators and technological aids to overcome any misunderstandings staff should be trained to understand other peoples emotional and physical preferences in these key factors building strong and integrated relationships is proximity which can change how nurse or doctor communicates with patients giving patients confidentiality and trust can overcome how they communicate effectively with others.
Verbal communication can be brief and precise by saying polite words and tone with confidence but barriers present can be how we perceive our body language to others and usually it can be forgotten or not heard properly which is also how non-verbal communication can be misunderstood the change of our gestures, facial expression, eye contact, tone of voice and touch can affect barriers present to overcome this by listening to a patient if there is language barrier use interpreters as many older patients may not be familiar with our slang buzz-words and jargon. To overcome this using similar language and words that all can understand can make a huge difference to the meaning and to the receiver. Inappropriate environment can be a barrier marked out territories into which service users are not allowed closed office doors, barrier screens, and separate area for people with different status large working areas or working in one unit that is physically separate from others important factors in overcoming theses barriers is giving people personal space so they can call their own nearness to other aids of communication because it helps us to get to know one another and feel comfortable and confident to talk to others.
Reflective listening is a great way to overcome barriers to communication this is because it can keep the strategy of communication cycle going showing interest in what a client has to say this is a good way to build self esteems and needs in clients it shows that a service provider or care worker is listening to what the person is saying. Hearing loops systems can be helpful and not create a barrier between deaf patients talking to a nurse or health care professional who reduces background noise so can hear more effectively and clearly. Sign language can also be good way of overcoming barriers so that can communicate with any service provider effectively without any barriers can use this with lip reading to make it easier for the person understanding you.
These human and technological aids can prevent aggression if one cannot understand what you're trying to interpret care workers attitudes towards other service providers and outsiders should be respectful, assertive and appropriate so that they care for the needs of others. Organizations should include staff training so that it can overcome poor management, lack of communication skills and motivation being empathetic towards other service providers with providing them with aids of communication to help them communicate effectively and treating them equally to others without no barriers. Communication requires listening effectively there are many key factors that reduce barriers to interpersonal interaction and communication with others in health and social care settings t takes allot of implements to be put into place for effective communication to overcome barriers human and technological aids can help service users overcome and understand better but there are still many factors to overcome.
Related Topics