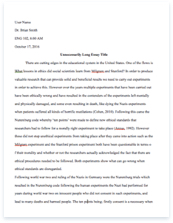 The whole doc is available only for registered users
A limited time offer! Get a custom sample essay written according to your requirements urgent 3h delivery guaranteed
Order Now
Technological advancements, mergers and acquisitions, volatility in crude oil prices, currency depreciation, ground staff management and baggage handling are the major external factors for Delta Air Lines. The Monroe oil refinery purchased by Delta Air Lines provides an opportunity for the company to deal with the volatility in crude oil prices. Presently Delta Airline is over dependent on the North American markets, which had experienced a major hit during the recession in 2008. Mergers and Acquisitions and the alliances with airlines in the non US markets generates an opportunity for Delta to gain access to growing/emerging markets such as China and India and diversify its activities throughout the globe. Technological developments in the industry helps the airlines to save on fuel costs, as they can purchase fuel efficient aircrafts to save long-run costs.
Customers can avail better service due to the technological developments in mobile applications and ecommerce activities such as online flight booking and payments. This promotes convenience and increases customer satisfaction. The level of competition in the industry is high and with very little differentiation in product and services it is difficult tfor the airlines to generate and maintain customer loyalty.
Delta Airline has always focused on technological advancements to provide a customized experience to its travelers. With 11 hub locations, the company dominates its presence offering more than 4900 flights daily to 59 destinations in the world. The company is in a stable financial position at present and is keen in acquiring stake in Non US airlines to optimize the use of its resources. Delta is experiencing concerns with delays and ground staff management in recent times. One of the major issues faced by the travelers is with baggage handling. The cargo revenue also displayed a decline in 2013 in comparison to 2012 making it difficult for the airline to generate revenues through cargo shipments. Strategic Issues:
The airline is experiencing a high debt problem since past 2 years, which is a cause of concern in the long term. Having a fixed interest expense on the borrowed capital, Delta has an obligation of paying interest to its debt holders even if they do not earn any revenues. If the airline pays of its debt, there is a possibility for the company to save at least 550 Million in the fiscal year 2014 based on the historical debt and interest expenses. The company needs to address the financial structure needs to overcome this concern.
Baggage handling and managing the ground staff is an important challenge experienced by Delta Air Lines, which is a cause of dissatisfaction amongst the customers. The customers do not appreciate delays and loss of luggage especially after a tiring journey which affects the credibility of the airline to cater to its customer needs. Moreover, business travelers who are one of the considerable sources of revenue for the airline expect a prompt service. Ensuring customer satisfaction through efficient human resource management is the need of the hour to increase their market share.
Delta is also experiencing a considerable dip in cargo revenue due to which the airline cannot capitalize on the assets and opportunity they have. Even though they have partnered with KLM to boost this section of their business, the airline is unable to generate profits in this area.
Volatility in fuel prices and currency depreciation are external issues that the company needs to adapt and hedge for financial stability. An expected future increase in fuel requirements and a 2% price hike by 2018, it will be difficult for Delta to pass on the price rise to their customers especially with a high competition from American Airline.
The complete industry is in the mature stage of its life cycle hence only innovation in technology, efficient service to the customers and outstanding marketing activities can help the airline to earn revenues. Delta has been focusing on technological innovations but they need to keep on doing that to be profitable.
Alternatives:
Based on the SPACE matrix, Delta Air Line is in the Competitive quadrant which suggests that delta should focus on integration, market penetration, market development, product development. With the help of SWOT matrix there are seven alternative strategies that Delta Air Line can opt from in order to increase its business and sustain (Appendix A). The SO category suggests three alternatives. The first alternative is to include airlines in India and China under the Sky Team alliance. By doing this, Delta can penetrate into untapped emerging markets and increase its presence. The reason we suggest India and China is because these countries were amongst the lowest to be affected by recession and Delta doesn't have its prevalence in these regions.
Secondly, Delta can capitalize on creating its hubs in India strategically in the long run after gaining access to these markets. The airline will benefit from larger population in both the countries and the government in India encourages Foreign Direct Investment in comparison to China. The third strategy promote business traveler programs in the U.S. Business travelers spend more on their trips and are not as price sensitive in comparison to leisure travelers . The reward programs for these travelers should be made more attractive as prompt service and a good experience can help generate customer loyalty. One major concern is that, since recession many companies are looking for substitutes for business traveling such as video conferencing.
The ST strategies provide two alternatives. The first one is gaining advantage of Monroe oil refinery to overcome the problems of volatility in crude oil prices. The airline is experiencing losses in this area presently due to modifications in the plant (http://articles.philly.com/2014-01-23/business/46468053_1_monroe-energy-l-l-c-delta-air-lines-jet-fuel). Recently the airline performed backward integration by acquiring Philips 66 to acquire jet fuel in exchange of non jet fuel. Presently the airline receives adequate fuel for its use from this oil refinery. But by increasing the market share the fuel requirement will increase and the airline should be able to accommodate that.
The WO and WT strategy each furnish one alternative strategy. The WO strategy determines the development of technology for baggage handling for customers. The main idea is to benefit the business travelers as they expect efficient and expeditious service. This will also be beneficial for leisure travelers especially for Delta Air Line as it is currently facing problems of baggage handling and ground staff management. Developing a platform for the consumers that will track the position of baggage with the help of a bar-coded thermal paper tags, will reduce customer wait times and chaos at the airport and as a result will increase customer satisfaction. The strength of Delta is technological innovation and taking steps to design such an application will aid the airline to formulate a distinctive advantage in the competitive industry.
The WT strategy is to completely lease cargo business to other logistic management companies who plan to go international but do not have access to resources such as cargo planes. Delta has a large market presence in the U.S. and in different global destinations which will be an advantage while pursuing this strategy. Moreover the problems of reducing cargo revenue can be addressed by leasing the cargo business. One major point of concern in following this strategy is security measures should be stringent as security is important and any illegitimate activity can affect the credibility of Delta.
Related Topics