David Sedaris' "Me Talk Pretty"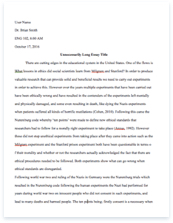 The whole doc is available only for registered users
A limited time offer! Get a custom sample essay written according to your requirements urgent 3h delivery guaranteed
Order Now
I will write an essay in which, I will analyse and comment on David Sedaris' Essay: "Me Talk Pretty One Day". A part of my essay will focus on the writer's tone and on the attitude to learning foreign languages that is explored in the text.
The essay, "Me Talk Pretty One Day", by David Sedaris, was written in the year 2005 and narrates about Sedaris' personal experience with moving to Paris, going back to school, and learning French, all at the age of 41. "Me Talk Pretty One Day" is an incredibly hilarious and entertaining story in which, Sedaris attempts to get a bigger point across. This point is primarily for himself, but also for other people at his age, that are going back to school. The point is that hard work pays off.
In the essay, one rapidly becomes aware about the fact that David Sedaris moves to Paris to go back to school to learn French, at the age of 41. He is even more uncomfortable to see the young, lively, and attractive pupils attending his class, but the teacher makes sure that there is no segregation of the pupils. The teacher who teaches the class is very harsh, rude, and angry towards her students. She torments them so that they all feel shameful of even trying to learn French. This aspect is elucidated in the following quotation, "The teacher's reaction led me to believe that these mistakes were capital crimes in the country of France. "Were you always this palicmkrexis?" she asked. "Even a siuscrzsa ticiwelmun knows that a typewriter is feminine." (ll. 69-72, p. 7.). In this quotation it becomes evident that the teacher is very harsh and exceptionally rude towards the pupils and that this behaviour made Sedaris try even harder than ever before. Sedaris wanted to make an identity for himself in the class. He wanted to stand out as a hard worker but the teacher would simply not allow it.
In additions to this the teacher makes them all equals, through their differences. The abusive teacher even makes Sedaris strive to understand and to speak French more than ever before (ll. 90-97, p. 8). After months of
yelling, hurtful words, and disdaining insults David Sedaris can understand the teachers' horrible threats in French. This point is illustrated in the following quotation, "Over time it became impossible to believe that any of us would ever improve. (…) It was mid-October when the teacher singled me out, saying "Every day spent with you is like having a caesarean section." And it struck me that, for the first time since arriving in France, I could understand every word that someone was saying." (ll. 117, p. 8). In this quotation it becomes elucidated that Sedaris' attitude to learning French has paid off. His hard and time-consuming study of the French language has reached new heights.
In Sedaris' text, you can almost hear his joking voice throughout the essay. In the beginning this becomes evident, when he narrates about the adult pupils learning about the alphabet, but perhaps most evident at one point, when he is requested to introduce himself and talk about something he loves. He mentions some insignificant items as for instance a floor waxer. He moreover manages to mispronounce IBM and assign the wrong gender to two of the items he spoke of. Afterwards he ridicules her insult, which just proves, the hilariousness of the story and his experience with learning the French language. At one point he even says that a girl has "Teeth the sizo of a tombstone" (l. 37, p. 6). This point is furthermore visible in the following quotation, "When called upon (…), I then declared my love for IBM typewriters, the French word for bruise, and my electric floor waxer. (…) still I managed to mispronounce IBM and assign the wrong gender to both the floor waxer and the typewriter. (…), thinking – but not saying – that I findt it ridiculous to assign a gender to(…)." (ll. 65-76, p. 7). The essay, "Me Talk Pretty One Day" proves, in a somewhat humorous way, that at any age, with hard work and commitment, one can achieve anything one desires.
Furthermore, David Sedaris employs a detailed, nuanced, and rich style of writing in "Me Talk Pretty One Day". The story, about Sedaris' participation in the French class with an intelligent but harsh and spiteful teacher, applies the English language in a very calculated and well-considered manner. Sedaris carefully and deliberately picks and chooses where to place each word and when to use his greater and more formal vocabulary. The story
exhibits an extremely varied level of sentence structure, grammar, and vocabulary, which inflicts on the reader's understanding of the story. When the narrator speaks to the reader it is done with a seemingly effortless understanding of the English language.
However, when Sedaris describes his attempts to speak French aloud in the class to other characters he uses only low-level vocabulary words in a disorganized structure and grammatically incorrect way, just as his fellow students do. This aspect becomes evident in the following quotation, "My only comfort was the knowledge that I was not alone. Huddled in the hallways and making the most out of our pathetic French, my fellow students and I engaged in the sort of conversations commonly overheard in refugee camps. "Sometime me cry alone at night." That be common for I, also, but me more strong, you. Much work and someday you talk pretty." (ll. 105-110, p. 8). The author uses this technique so he can convey the different levels of comprehension of the French language.
In contradiction to this the author's teacher speaks eloquently with a very high vocabulary and strong diction, which shows the reader her high level of English. This technique is employed when the teacher insults Sedaris directly in flawless English. Another method applied by the author is to replace words spoken by the teacher with a kind of gibberish. For example, "Were you always this palicmkrexis?" she asked. "Even a siuscrzsa ticiwelmun knows that a typewriter is feminine." (ll. 69-72, p. 8). In this line, the reader is able to see that Sedaris understands enough, but he does not understand the words employed to insult him. This plays an important role in the author's development as the gibberish ends, coinciding with the story's conclusion when Sedaris realises his ability to fully understand what is said.
In conclusion "Me Talk Pretty One Day" is a story, in which the difficulties of learning a foreign language are displayed and a rather humorous and ironic tone is employed. The essay is about a man who moves from New York, USA to Paris, France and attends a French class with a severely limited vocabulary. The main point of the story is not only for himself, but furthermore for other people at his age who are going back to school: It doesn't matter who you are, or how you act, anyone can achieve anything that they desire, as long as they are willing to put in the required hard work and a decent effort. Even though Sedaris was one of the oldest people in his class, which consisted of several cultures and ages he achieved to learn French but he had to work hard. But then again, language is a difficult asset to master completely, and even though Sedaris seems to understand it in the end, he simply cannot yet speak French without making mistakes, with a high vocabulary, or fluently.
Related Topics