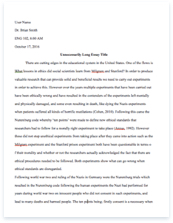 The whole doc is available only for registered users
A limited time offer! Get a custom sample essay written according to your requirements urgent 3h delivery guaranteed
Order Now
People of all different ages love to visit the beach. As teen girls tan, parents gossip, and little ones splash around in the water they think of how beautiful the ocean is splashing on the shore. However they don't think of what is at the bottom of the ocean. Not many people know that what is at the bottom of the ocean is as equally beautiful as the top. Unfortunately if something isn't done soon this beauty of nature will be destroyed. In Meera Dolasia's article "Ingenious Coralbots May Help Restore Coral Reefs" she develops the use of technology to save the coral reefs as a strong central idea. To begin, the use of technology to help lower the risk of these coral reefs being destroyed is a strong central idea developed through the course of the text.
These coralbots are cleverly disguised robots that are programmed to scour the ocean floor, to seek out broken branches and to attach them back on the reef. Since these tiny bots work in clusters, if one or more destroyed another can easily take its place. This process makes it very cost efficient. Coralbots are currently in the final phase of testing and researchers hope to eventually set them in full force in oceans across the world. Dolasia weaves the concept of coral reef salvation through technology into every aspect of her article. Additionally, the author shapes and refines this central idea with specific details.
For example, she contrasts the need for coralbots, who can scour the ocean with volunteer scuba divers, who are limited in both tome and oxygen in their efforts to reattach broken coral branches. By including that the bots are programmed to distinguish between other debris and the coral, the author puts the idea in reader's minds that this technology is more than capable of accomplishing this monumental task. Through varied and vivid details, Dolasia unfolds at work the concept of technology to save the world's coral reefs into clearer focus. To conclude, with a series of facts and details, Meera Dolasia, addresses the possibility of recovering many coral reefs through innovative technology such as coralbots. In the future, scuba divers may find themselves unknowingly swimming among tiny repairmen hard at work restoring one of nature's most beautiful communities.
Related Topics