Coral Divers Resort Case Study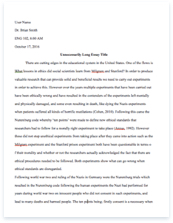 The whole doc is available only for registered users
A limited time offer! Get a custom sample essay written according to your requirements urgent 3h delivery guaranteed
Order Now
Ok, for some reason the graphs aren't showing on google docs, so Nancy you will need to pull them from the other doc that Paula created for the final. My head hurts a little at this moment, so I need to take a break from this.. Paula, I just realized I haven't referred to your amazing cost benefit analysis in the text, so if you can add it where you see appropriate that would be great. The recommendation could use some help.. like i said, head starting to hurt, I need to remove myself for a couple of hours to come back with fresh eyes.
also if you think I'm over-looking anything or there's anything you want to add please feel free. I appreciate everyone's trust in letting me write, I hope I did it justice. Coral Divers Resort – A Case Study
Coral Divers Resort is one of four resorts on the island of New Providence in the Bahamas. Their location happens to be one of the top three diving locations in the world, and as such have profited from the scuba diving market during its growth phase as well as the ever-profitable tourism industry. The resort has capitalized on the rich resources of the ocean that are within close proximity, and have developed a good reputation and appealed to those vacationers looking to get away from busy tourist resort hotels. After three consecutive years of revenue losses, the owner of Coral Divers, Jonathan Greywell, is now faced with the reality that he must adjust his business to re-appeal to the market, or sell the resort and start up in a new location.
Symptoms
This paper develops the theory that the 3 consecutive years of losses experienced by Coral Divers, all while their competitors continue to prosper, is a result of the scuba industry entering into the maturity phase of industry growth, and that their current marketing appeal of being a diving resort needs to be re-vamped to appeal to a wider market segment, namely families.
The reason for believing that the scuba diving industry is in its mature phase is that 90% of the consumers are repeat customers and the industry is only experiencing a 10% growth rate. It is an expensive sport, costing at least an initial $3000 investment in gear, and a time investment to become certified. People who scuba dive generally have above average incomes, which indicates that it is a luxury good; so new consumers will result from rising incomes. Therefore, it follows that another implication of scuba diving being in its mature phase is that to compete with other businesses, Coral Divers needs to position itself accurately to appeal to the demands and preferences of those repeat customer. As they have higher incomes, they can afford and desire more luxurious vacationing. The result of this is that businesses offering scuba diving vacations to the market need to have a strong strategy in order to remain competitive. Presently, Coral Divers is positioned as a scuba diving resort and has floated with the rising tide of the popularity of scuba diving, but is now floundering as a result of not successfully evaluating their environment.
Understanding the Problem – External Analysis
With analyzing their environment in terms of Porter's, Coral Divers needs to look at it on both the scuba diving industry and the vacationing resort industry to have an accurate view of the opportunities and threats.
On the island of New Providence, Coral Divers is one of 4 resort destinations. The threat of rivalry for both the resort industry on the island and in other locations, is very competitive. So far, Coral Divers has maintained 90% capacity in the busy season and some of that success was due to people wanting a less crowded resort option rather than the large tourist resorts available on the island. Neither the exact amenities, nor the sizes of their competition on New Providence is known, but it's best to assume that there is at least one or two that are larger and possibly well-known and reputable hotels. This might appeal to vacationers who collect points as large hotel chains usually offer customer loyalty programs. The other resorts also have more amenities and offer all-inclusive options, an increasingly appealing option for vacationers who appreciate knowing their vacation costs upfront. Overall, Coral Divers needs to keep an eye on what the competition is doing and imitate competitive advantages where is it possible to do so in an effort to keep their market share.
In evaluating the threat of substitutes, we have varying degrees of substitution to consider. Refer to Table 1 for an evaluation of potential substitutes from vacations in general, to resort vacationing to activities within the resort. A key factor that affects the willingness of vacationers to spend their discretionary income on trips is the current economic conditions of their resident country. They may opt for vacations that are more local and therefore also cost less. A last consideration is environmental degradation. As the ocean becomes increasingly polluted and coral reefs die, over time people will substitute to other activities.
With these considerations, the threat of substitution is relatively high. In the scuba diving industry, suppliers have a relatively low buying power. If we consider the organizations that offer diving certificates as a supplier, they have no cap on the amount of people they certify. If we consider the companies offering scuba diving equipment as the suppliers, the threat is also low because there are many companies that sell the equipment and the industry is very important to many of those companies. Lastly, if we consider the ocean as the supply this does pose a more serious threat as many reefs and underwater ecosystems are threatened by pollution and overfishing.
However, while this is a real threat for the scuba diving industry, it is much less of a threat for the resort industry. Scuba diving is restricted to those who are both interested in the activity and have the money to take part in it. With only 22 million certified divers in the world, buyers can threaten a company because losing a small percentage of customers can greatly impact the total market available. This buyer power is not yielded as a group though as each consumer acts on his or her own terms, but it means a smaller pie of revenue for all the scuba diving companies to share. In considering the travel agencies as buyers for the resort industry, they do have power to affect individual companies such as Coral Divers because they have many resorts which they promote, so a single private customer will not be very important to their business. Travel agencies have a moderate threat to the industry, so it is important to build strong relationships with the type of travel agencies who are going to promote your business to the right type of people.
The threat of new entrants on a macro level is very high. New hotels and resorts are popping up all over the world. There is a lot of money spent every year on tourism which makes it a very appealing industry. Many of the larger hotels are already established in the industry, but they are still interested in opening their doors in new locations to get a hold of more of the market share. This poses a high threat as large hotel chains are already established and have economies of scale. In the Bahamas this holds true, there are little restrictions to start up new businesses; however the amount of capital needed is more significant due to the taxation of imported goods. To establish a scuba diving business that does not operate in a resort the start-up capital is considerably less and it is also less risky business to get into. The threat of new entrants is moderate; Greywell's would do well to stay informed of any future hotel developments that the island may attract.
Considering all of the threats to the scuba diving industry Greywell will need to continually monitor the environment to determine if it is worthwhile to continue to proposition his business as a diver's resort. Resorts on the other hand, while there are many and new entrants poses a high threat, if Coral Divers resorts is positioned correctly, with the value chain working effectively to that position, they should have no difficulties in generating a steady revenue year after year.
Understanding the Problem: Internal Analysis
Coral Divers seems to have no real direction in terms of having a strategy, and as such, even though they are a very small company, their value chain is not being optimized. Currently they are spending approximately 3% on advertising and promotion. Greywell also seems to attend the same trade shows every year. Without a strategy, travel agents may have a difficult time selling their resort, and attending the same trade shows leads us to deduce that these efforts are not. Their infrastructure is mostly outdated, with the exception of 4 of the cottages that were renovated. With very few repeat customers, it leads us to question the level of service that customers are receiving when they stay at Coral Divers.
Human resources and service are closely tied together here and no matter what strategy Coral Divers takes needs to be top notch. Creating relationships with customers for their short one or two week stay can have a large impact when it is time for them to decide on their next vacation destination. Technology is important when promoting the resort, both in terms of what technology is available at the resort, wireless internet for example, and whether the company is maximizing the use of the internet to promote their business. For Coral divers, procurement and inbound/outbound logistics are not applicable as service is their main product. Next we will look at the strategies that Coral divers can take advantage of and the implications of those strategies.
Strategies and Value Chain Implications
A result of the scuba diving industry moving into its maturity stage is that in order to remain competitive, businesses need to have a clear strategy to position their service in. Strategies for businesses in a mature industry are differentiation and overall cost leadership. A low-cost strategy would not be a successful choice for Coral Divers. People who are scuba diving have above average income and thus more discretionary income to spend which allows them to pursue scuba diving in the first place. Scuba diving can be considered a luxury good and as a result, those businesses that offer it can charge a premium. If Greywell was to choose a low-cost strategy it would mean that he would have to look at the operations and reduce staff, and maybe reduce the amount of inventory. However, he is not able to reduce the amount of his mortgage, so options would be limited to increasing the profit margin.
The next strategy to consider is a differentiation strategy; one option is to become an appealing resort for vacationing families. Considering that more families are taking vacations this is a viable market segment to appeal to. To differentiate from the competition, Coral Divers can continue to appeal to families who prefer a smaller resort, however, the services offered will need to increase in order to be entertaining for all ages and genders. Additionally, it will be critical to make each guest's visit as successful as possible to gain repeat business. Upon evaluating their internal and external environments and weighing out the options for strategies, Greywell needs to first start with making a clear choice of the company's mission, vision and goals. The long term goal for Coral Divers is a modest profit for Greywell and his family, the short term objectives need to address the industry and create a firm strategy to guide the company in that direction. Deciding if they want to continue to offer the resort primarily as a diving location, or shift towards a resort with many family options, the next section will look at the possible advantages and disadvantages of working with Rascals and what changes would need to be made should Greywell chose to differentiate with a family focus.
Alternatives
Focus on Family Oriented Facilities
The first viable option to consider is whether or not to focus marketing, operations and services towards families. Targeting a new segment of the market specifically makes sense for Coral Divers because this market segment is growing. It gives the business the opportunity to diversify the services it offers to appeal to all members of a family. By working with Rascals in Paradise, Coral Divers would benefit much quicker from their marketing and their reputation for supporting safe family destinations.
Pros
Advantages to this include gaining a higher market share, thus a higher capacity during both high and low seasons. It would increase revenue per cottage unit as current break even is 2 people per room but families will increase that to 4 on average. By adding diversity to the services offered at the resort it reduces the level of dependency on scuba diving alone. By adjusting the resort to families, in order to appeal to them, Greywell would need to adjust his pricing and services to be an all-inclusive resort. Many vacationers prefer to know what their costs will be up front and families want to take a vacation where all they could need would be in one resort.
Cons
The most formidable obstacle to becoming a family resort that can offer guests an all-inclusive experience with several activities to please an entire family is the amount of capital required. While they could make adjustments and add services in phases over several years, there would still be an substantial initial cost associated with making the resort safe for children. The best approach to all of these changes would be to partner with Rascals in Paradise. Although they boast a high capacity rate for the companies they help, there is no guarantees. Overall fixed operational costs would increase so having a bad year would be very detrimental to the company. This could also tie Greywell's hands in the future should he wish to work with other companies, depending on the contract signed.
Adventure Diving
Another option is to add adventure diving to the scuba menu. Shark dives seem to attract adventure seeking people, and by adding this feature, Coral Divers could charge out their diving masters at a premium to increase revenues per diving outing. To implement this in the business, the only thing that Greywell would need to do is find staff willing to feed sharks. This would mean replacing some current staff, but it would mean an increase in diving clientele and help to make Coral Divers an all-around diving resort. Making this move alone to rescue revenues is pretty risky as it continues to focus on diving which was identified as a potentially volatile industry. Not to mention the fact that it adds more risk to staff and to visitors, and any unfortunate underwater mishap would be detrimental to the business.
Improve Operational Efficiency (status quo)
Lastly, Coral Divers has the option to focus on reducing their expenses to improve revenues. They are currently at 90% capacity 6 months out of the year, so if they focused on lowering their costs they would be able to capture a greater margin. There is opportunity to lower costs in trade shows and office supplies and other opportunities exist should Coral Divers evaluate their business and what they absolutely need to do business and what they can do without. By reducing staff, especially cutting them in the slow season, they would be able to lower expenses. This option does not require any investment, however there is a risk that without careful consideration, Coral Divers could remove expenses that customers enjoyed and it could negatively affect the repeat customers that the business needs to retain. This option can also get stressful for Greywell and his wife as they scrutinize every purchase and every repair the facility needs. By reducing costs alone, Greywell is not addressing the real problem. We know that other businesses are doing well, so there is something else that needs to be done.
Recommendation
By partnering with Rascals, Greywell increases his current client base dramatically while not having to invest heavily in to advertising. Through the creation of new facilities, Greywell can differentiate himself from his competition and diversify his revenue streams. Greywell can also increase his income reliability by offering all inclusive packages which benefits both him and his customer base. One of the biggest gains that Greywell will attain, however, is the increased bookings bringing him closer to capacity year-round instead of just in one season.
According to Rascals, they believe that they could promote Coral Divers to achieve 90% bookings all year, which would be a 40% increase during the 6 months of slow season. If this held true, the result would bring Coral Divers back to profitability, but would also mean a reasonable upfront expense to make the repairs needed as per the advice of Rascals.
After analyzing the current pricing of Coral divers compared to the packages offered with Rascals in Paradise they can benefit from charging higher prices for packages (refer to Chart 1). The best way to do this and be successful is to offer all-inclusive pricing which provide a stress free way for clients to enjoy their trip knowing that they can for all intents and purposes leave their wallets at home. With the help of Rascals, Greywell could provide all-inclusive packages at a much higher rate than he was receiving for accommodations and diving alone. By working with Rascals, he could increase his marketing capabilities and reach the right market segment while lowering other advertising costs.
One of the biggest opportunities that Coral Divers will begin to take advantage of is their kitchen. Rascals will help to create kid friendly food options but Greywell will need to hire someone for the kitchen who is capable of managing that space completely. He will likely need a couple of people for help in the kitchen also, but with good and knowledgeable kitchen staff this will open a whole new dimension that Greywell wasn't capitalizing on before. Another option for Coral divers to ease into an all-inclusive resort includes outsourcing the production of various services. Greywell could consider bringing in a company to run the food and other family friendly entertainment options. It might be an easier way to accomplish becoming an all-inclusive resort since food is not Greywell's forte.
The costs incurred by turning Coral Divers into a family safe and friendly resort could be viable once costs are cut and packaging prices are re-evaluated and raised. At present, lodging and diving account for 96% of Coral Divers revenue. In an effort to remove the moderate threat that the diving industry poses, the company could focus on promoting their lodging and beach front property and have diving as just one of many family friendly options, not just the main attraction. Considering that many families will have children under 10 years of age (the minimum age allowable for scuba diving) focusing less on this, will then still appeal to the younger families.
Implementation Plan
The plan to increase family facilities is an expensive one even with Rascals providing support in certain areas like advertising. Greywell will have to make a large initial capital investment and  make budget cuts in order to increase funding for expanded services. New facilities, such as a restaurant, children's play area, a park, and other family-friendly services will have to be invested in to. Greywell currently has an unused kitchen area that could be converted into a restaurant or concession. With Rascal's assistance, he can create a kid friendly menu and hire a chef and begin to make revenue sources from food, instead of losing that revenue to third parties not affiliated with the resort. Other family-friendly facilities are more in line with renovations and would not
require as much effort from Greywell. Other than the food services, Greywell's biggest new cost would be the from the staff required in manning the new facilities and taking care of the children.
With declining revenues, almost 10% since 2005, and the fact that payroll is their largest expense, Greywell would have to budget for at least a 30-40% increase in wages. To become a resort which appeals to families, they would certainly need additional staff, for babysitting, entertaining, and cooking and cleaning in the kitchen that is currently not being used. An opportunity to decrease the amount paid in wages to staff would be if Greywell re-evaluated his own salary. He has consistently paid himself out $31,600 annually over the past 3 years. There is an opportunity if he cut back his salary by 10% ($28,440), he would still be making a wage 59% higher than the average employee at Coral Divers while evening out the amount to pay the additional staff.
Another consideration with staff that Greywell would need to look at is the current staff duties and responsibilities. If the focus of the resort was on families, and a resort activity was scuba diving, but not the focus, he could reduce the number of mates and scuba instructors working for the company. At present, there are 3 boats and 4 scuba instructors who take out groups of 4-20 out at one time. One less scuba instructor would mean that the wage could be deferred to the new staff needed. This would agree with the Rascals strategy to become more family oriented and additionally babysitters earn a lower wage than diving instructors ($5-$10).
In addition to cutting costs, the increased revenue from this plan of action will defer any other costs. The higher booking rate annually will have a massive impact on the sustainability of the business. Greywell currently calculates his break even based on 2 adults per booking and overall profitability with increase dramatically by adding new revenues sources – the kids – coupled with new the new facilities and services.
Summary
Jonathan Greywell realizes that he needs to make a strategic move to return Coral Divers Resort to profitability or otherwise, he will need to pack-up, sell the business and find a new location to set-up shop in. The cost for Greywell to start all over would greatly outweigh first best option which is to position his resort as a family friendly and safe vacation spot. Rascals, a reputable travel agency has offered their services in a type of symbiotic style relationship that would benefit both parties. Although it would require up front expenses to renovate the facilities and hire the additional staff, the higher price that Greywell could charge would offset those expenses and eventually return the company to profitability.
With the scuba diving industry demographics and the threats facing the industry, making these changes will strengthen Coral Divers Resort as a vacation place above all else, with the option to scuba dive among other activities to appeal to all ages. By working with Rascals and leveraging their capabilities of advertising to a large family customer based this is a very good option. In order to appeal to families, and offer all-inclusive vacationing, Greywell will benefit from Rascals knowledge and experience so that he could properly adjust his operations.
Related Topics