Concentric Circles of Concern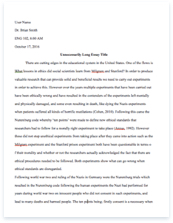 The whole doc is available only for registered users
A limited time offer! Get a custom sample essay written according to your requirements urgent 3h delivery guaranteed
Order Now
Oscar Thompson, the original author of Concentric Circles of Concern, was a pastor for twenty years before teaching personal evangelism at Southwestern Baptist Theological Seminary. He also served as the president of the Oscar Thompson Evangelical Association. After being diagnosed with cancer, Thompson served as pastoral consultant of the Cancer Counseling and Research Foundation, as well as pastoral consultant and board member of the Trinity Valley Hospice Association, while ministering to those facing terminal illness. Upon his death in 1980, his wife, Carolyn, compiled the manuscript of the first edition of Concentric Circles.
Thompson's outstanding work in the area of evangelism continues to be recognized in the W. Oscar Thompson, Jr. Memorial Award in Evangelism, which is presented to an exceptional student in the School of Theology at Southwestern Baptist Theological Seminary. Claude King revised and updated Thompson's original work by adding further discussion on seven stages of evangelism which Thompson taught in the original edition, as well as sections on personalizing each chapter and small group study activities. King, a discipleship training leader, has developed and written several curriculum resources for lay discipleship, co-authored Experiencing God, and serves as a consultant in the Office of Prayer and Spiritual Awakening for the Baptist General Convention of Oklahoma. Content Summary
In this revised edition of W. Oscar Thompson's classic book on evangelism, Thompson demonstrates the importance of using personal relationships to share the gospel of Christ, as well as the necessity of repairing and building personal relationships with others within one's circle of influence. The over-arching theme of this work is the critical role of relationships, with God, self, and others, in bringing the gospel of Christ to the world and discipling new believers. Thompson stresses that right relationships are not only a blessing to the personal evangelist and discipler, i.e. the reader, but also to those within their circle of influence. He is so convinced of the significance of relationships in evangelizing and discipling that he goes so far as to state that, apart from proper nouns, the term 'relationship' is "the most important word in the English language,"even more important than 'love' (p. 8).
In response to the claim of the superiority of the word 'love,' Thompson argues that relationship is the track upon which love rolls; love moves through a relationship, but what satisfies the deepest longing of human beings is relationship with others (p. 8). Therefore, he asserts, sharing the love of the gospel of Christ is dependent upon relationships as well. Based on this theme of creating, repairing, and maintaining right relationships, Thompson develops a seven stage approach to personal evangelism and discipling founded on a model which resembles the waves in a pool of water when struck by a raindrop, with each successive wave encircling the last; thus, Concentric Circles. Thompson places one's self at the center of this model, followed by family, relatives, friends, neighbors and associates, acquaintances, and finally, strangers, which he labels as "Person X" (p. 20). He supports this model biblically by relating the story of Christ and the Samaritan woman at the well, who, after meeting Jesus, went into town an told others of Christ.
Therefore, a ripple-effect of evangelism swept throughout the community because of one single testimony (pp. 18-19). King adds to this model by surrounding it with seven stages for making disciples: 1) Get right with God, self, and others; 2) Survey your relationships for those who are lost; 3) Pray about those relationships; 4) Build bridges to strengthen relationships; 5) Show God's love by meeting needs; 6) Make disciples and help them grow; and 7) Begin again by helping new Christians to make disciples. Thompson begins to expound on his model by stressing the critical role of one's lifestyle in personal evangelism. He notes that Christians, as representatives of Christ, must live what they preach. In other words, our lifestyle, our words and behavior, must reflect Jesus (p. 15). If we are hypocritical in the way we live, our witness is damaged. Thompson mentions three barriers that prevent Christians from evangelizing; the lack of a true personal relationship with Christ, fear, and broken relationshipswith others. In holding to his theme of relationships, he states that broken relationships "hinder the movement" of the Holy Spirit in our lives and "neutralize our witness" (p. 41).
Thus, Christians must "get right" with God, self, and others by mending relationships and correcting harmful self-perceptions. Thompson suggests that the ultimate purpose of mankind's existence is to bear spiritual fruit. He bases this belief on John 15:1-12, claiming that this passage is a "checklist" for life. He further states that bearing fruit is simply revealing the nature of Christ, His character and lifestyle, in our lives (pp. 71-72). The idea of surveying our relationships is central to Thompson's model, in that it naturally flows from the self, to those closest to us, and finally to strangers. He states that we should examine all of our relationships, regardless of how close or distant, in order to see those who are in need of hearing the gospel of Christ.
We should then pray for those in these relationships; specific prayers of intercession and for wisdom for both us and them (pp. 120-123). Building bridges involves utilizing points of contact to develop a closer and stronger relationship with others. Thompson offers several suggestions for various occasions, such as sending cards, making phone calls, or visiting others. Showing God's love by meeting the needs of others also helps to build these bridges. Thompson closes by addressing the ultimate point of this book; the act of sharing Christ and helping new believers to grow spiritually, including making disciples themselves. Evaluation
Thompson presents a very convicting treatise on the significance of relationships in the Christian witness. This book causes the reader to examine their own relationships, as well as their lifestyle, in order to evaluate the degree of the reflection of Christ in their incarnational witness. Through his systematic process of self-examination and relational observation, combined with intercessory prayer and discipleship ministry, Thompson offers a simple, yet profound method of using personal relationships to share the gospel of Christ with family, friends, coworkers, and complete strangers. He expounds on the principle that mankind is a relational being, created to fellowship with God and other humans, to develop his approach to personal evangelism and, equally important, follow-up discipleship of the new believer. All too often, the aspect of continual discipleship is ignored today. While Thompson's ultimate goal in Concentric Circles of Concern is personal evangelism and discipleship, it seems that far too little attention is paid to these critical issues.
Instead, the overwhelming majority of this book is devoted to personal relationships. At times, this seems to be more of a self-help book than a guide to personal evangelism. In turn, this may cause readers to lose sight of the goal of reaching others with the gospel of Christ and focus on themselves. Granted, this could possibly be due to the fact that the book was compiled posthumously by Thompson's widow and, perhaps, this may have been an unfinished work at the time of his death. Regardless of this detraction, Thompson makes it quite clear that right relationships with God and others are crucial in the evangelism and discipleship processes. Another possible negative aspect of Concentric Circles could be found in Thompson's somewhat questionable interpretation of certain words and passages of Scripture in order to support his emphasis on meeting the needs of others.
For instance, Thompson suggests a definition of 'love,' agape, as expressed in John 3:16 and Romans 5:8, as "meeting needs" (pp. 154-155). While this may be true to an extent, by no means does this definition encompassthe entire meaning of the word, as Thompson would have the reader believe. A Christian without much discernment may very well be misled by this loose interpretation. While Christ, in His earthly ministry, did indeed meet the immediate needs of some to whom He preached, these instances were not necessarily the norm. In each case, such as the feeding of the 5000, the meeting of needs by way of a miraculous event was merely part of a larger lesson. Thompson would have the reader believe that Jesus always met immediate physical needs. Regardless of the possible drawbacks in Thompson's presentation, his goal of stressing the critical role played by relationships in personal evangelism and discipleship is clearly and convincingly achieved. The model of concentric circles he proposes should serve as a guide for all Christians in conforming to the image of Christ and incarnationally evangelizing to everyone in their circles of influence.
Related Topics