Complementary and Alternative Medicine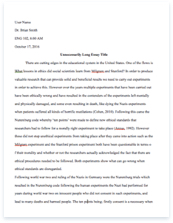 The whole doc is available only for registered users
A limited time offer! Get a custom sample essay written according to your requirements urgent 3h delivery guaranteed
Order Now
Growing up in my country, we could just go to the neighbor's house and ask to pick some of the leaves on their mango tree or some other tree for a quick remedy for fever or something else. There were a lot of natural remedies that we use sometimes we didn't even ask our parent's permission before using the treatment. That's how common it was. Going to the doctor for care was for rich people. And if someone has to go to the hospital for any type of treatment (surgery, or therapy), everyone will be worried. Because it means that person is probably dying. Not only going for modern medicine means the illness is out of control, there is also the financial burden during and after the care. In most places in the world, people don't have easy access to modern medicine. And in such places Complementary and Alternative Medicine (CAM) is common and accessible to almost everyone.
There are various illnesses that require intensive treatment and can be very expensive." Complementary and alternative medicine (CAM) is broadly defined as systems of medicine that fall outside of mainstream care and are external to the politically dominant health system practices. In this definition, both complementary and alternative medicines are used interchangeably." The Role of Complementary and Alternative Medicine for the Management of Fibroids and Associated Symptomatology. (2016) 110-118. Uterine fibroid is a disease I have known about but in my opinion most people with the condition don't butter to seek treatment as they should. This could be because the outcome of the treatment is not always as expected "Treatment can sometimes make symptoms go away for good. But not every treatment has the desired result, some only help for a while, and they all have their disadvantages." InformedHealth (2017) "Uterine fibroids are a common condition affecting women in their reproductive and post-reproductive years, with an estimated lifetime incidence of 50 % in white women and 80 % in black women." The Role of Complementary and Alternative Medicine for the Management of Fibroids and Associated Symptomatology. (2016) 110-118. According to InformedHealth (2017) "Many women find their own way to keep the impact of uterine fibroid on their everyday life to a minimum." Uterine fibroid can cause sterility for women and can be very painful.
While some women choose to get modern medicine to solve the problem, some have chosen the alternative medicine. And some women choose to use both. I'm curious about the alternative treatment because to me, it seems less expensive and more accessible. For example one of the alternative treatments used to treat uterine fibroid is the Green Tea (Camellia sinensis). This treatment got my attention because green tea is a beverage that we all have access to and no prescription is needed to buy it. "Twenty-five percent of green tea is comprised of the flavanols and catechins, and epigallocatechin-3-gallate (EGCG) is extracted from this group. A small randomised controlled trial (n = 39) found that the flavanol EGCG significantly reduced volume of uterine fibroids and improved symptoms of anaemia and blood loss." "The reduction of fibroid volume is attributed in part to the inhibitory action of EGCG on catechol-O-methyltransferase (COMT)." The Role of Complementary and Alternative Medicine for the Management of Fibroids and Associated Symptomatology. (2016) 110-118.
The results in my opinion are worth it considering the cost and the accessibility of the product. According to a research done "To report on the treatment of women with uterine fibroids using a suite of nonpharmacological and nonsurgical therapies and to compare this alternative treatment to a matched sample of similar women using standard medical approaches." Complementary medicine treatment of uterine fibroids: A pilot study (2002). The research was quite successful and most of the women. The research consisted of thirty-seven women aged 24 to 45 with palpable uterine fibroids. They were enrolled in complementary medicine treatment. The research lasted for six month. They used chinese medicine, body therapy, and guided imagery. As a result, the fibroids shrink or stopped growing in 22 patients of the group while only three patients had the same result among the group of patients using conventional treatment.
While Complementary and Alternative Medicine seem easy and affordable, they could also be risk attached to it. According to Occup Environ Med (2002)140-144 "A recent and potentially important finding indicates that, in severely ill patients, the use of CAM might be a marker for distress." Also the risk of allergy reaction could arise and it could be very dangerous. It will be reasonable for those who want to avoid the Complementary and Alternative Medicine, because not all the facts are as clear concerning the practice and modern medicine is well established. Modern medicine gives you what the outcome could be before you start the treatment and that is not the case for Complementary and Alternative Medicine all the time. "There are also indirect risks of CAM such as misdiagnoses, disregard of contraindications, hindering access to effective orthodox interventions, or potentially harmful diagnostic practices associated with a given type of therapy." Occup Environ Med (2002)140-144. Both parties are justified in a way.
References
Dalton-Brewer, N.(2016). The role of complementary and alternative medicine for the management of fibroids and associated symptomatology. Curr Obstet Gynecol Rep 5, 110–118. Retrieve from https://doi.org/10.1007/s13669-016-0156-0

Ernst, E., & Fugh-Berman, A. (2002). Education: Complementary and alternative medicine: What is it all about? Occupational and Environmental Medicine, 59(2), 140-144. Retrieved from www.jstor.org/stable/27731640

Ernst, E. (2006). We must give patients the evidence on complementary therapies. BMJ: British Medical Journal,333(7562), 308-308. Retrieved from www.jstor.org/stable/40698914

Herman, P., & Coulter, I. (2015). CAM Expert Panel. In Complementary and Alternative Medicine: Professions or Modalities?: Policy Implications for Coverage, Licensure, Scope of Practice, Institutional Privileges, and Research (pp. 29-35). RAND Corporation. Retrieve from www.jstor.org/stable/10.7249/j.ctt19rmcmg.10

Lewis M-M. (2017 Nov 16). Complementary medicine treatment of uterine fibroids: A pilot study. Researchgate.https://www.researchgate.net/publication/11473709_Complementary_medicine_treatment_of_uterine_fibroids_A_pilot_study   
Related Topics