Comparison of U.S. and China Constitutions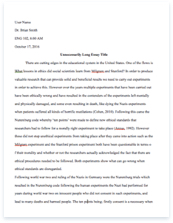 The whole doc is available only for registered users
A limited time offer! Get a custom sample essay written according to your requirements urgent 3h delivery guaranteed
Order Now
While comparing the United States Constitution and the Constitution of the People's Republic of China, it is easy to see differences and similarities. The primary difference in the two constitutions (as far as format and layout are concerned), besides length, is the number of amendments or articles held in each constitution. The United States has added twenty-seven somewhat open-to-interpretation amendments, which is quite meager compared to China's clean-cut and very specific one hundred thirty-eight amendments.
Another difference can be found in the economic structures of the countries. The United States is known to be the largest capitalist nation in the world, whereas China is known as the largest socialist regime. These very different economic attitudes are reflected in their respective constitutions. Where these two nations stray economically, they nearly diverge completely as one morally, ethically, and they are both fundamentally sound.
A key difference between China and the United States is the structure of each government. The United States calls itself a democratic republic and has elected officials and a cyclic voting system. China, on the other hand, is a socialist state. In China, power is held in the hands of the people and in those of the elected National People's Congress and Local People's Congress. The Chinese people rely on themselves and their peers to make wise political decisions. This is very different from the United States, where we heavily rely on elected political leaders.
There are many other differences between these two countries that are revealed in their constitutions. For example, in China, all natural resources, city land, and rural land are owned either by collectives or by the state of China. There is no private land, unless it has been inherited. This is extremely different from the United States where citizens may own practically any land they wish as long as they have the money and current owner is willing to sell it to them.
There are some similarities, though. For instance, when it comes to equal rights in reference to minorities and women, China and the United States see eye-to-eye. In both states, women have achieved the right to vote as have citizens of minority races. This is a pretty important similarity since equal voting rights signify equality and equality, one could argue, is the trademark of a truly developed and mature nation.
The single, and perhaps most important, similarity between the constitutions of the United States and China is the freedom of speech, press, assembly, and religion. Neither country restricts the practices of any religion (except when certain extreme religious practices are deemed unlawful), nor do they enforce upon their people a certain religion or set of spiritual beliefs. Nevertheless, there are differences within the approaches to these freedoms. When it comes to speech and press in the United States, the First Amendment is not entirely specific about what is and is not allowed. In contrast, in article thirty-eight of the Constitution of China, it states, "The personal dignity of citizens of the People's Republic of China is inviolable. Insult, libel, false accusation or false incrimination directed against citizens by any means is prohibited."
While the People's Republic of China and the United States of America differ greatly in their economic attitudes, policies, and principles, they do have many similarities. Both countries share the same core beliefs about inalienable human rights and freedoms. Both countries see equality, whether it be between genders or races, as very important. The governmental structures of these nations are very different, but perhaps that is insignificant, and instead, what is important is that our basic beliefs about freedom and equality are the same.
Related Topics