Comparing and contrasting HP and DELL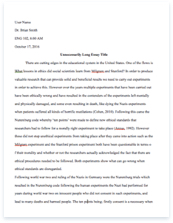 The whole doc is available only for registered users
A limited time offer! Get a custom sample essay written according to your requirements urgent 3h delivery guaranteed
Order Now
The scope of the report is to compare the practices followed in two companies, "Hewlett-Packard" and "Dell Computers", and the reasons for their success. The comparison is done on the basis of structure, technology, culture, fit with the environment.
The outline of the report is as follows:
Brief introduction
Organization structure
Technology and systems
Culture
Fit with environment
Future challenges and opportunities
Conclusion
BRIEF INTRODUCTION
"Third Wave" organizations, as per Alwin Toffler, are those post-industrialization organizations that bank on technology, digitization and continuous innovation. These organizations revolutionized the way businesses are done and for them innovation is the mantra for survival. So, when I took the task of comparing two organizations, the two companies I could only think of are Hewlett-Packard (HP) and Dell Computers. Both are "Third Wave" companies and are from the same industry, with a slight difference that HP has additional product lines. In this paper, effort has been put to compare the two organizations in terms of organization structure, technology, culture and environmental factors. In most of the cases, the comparisons are drawn between HP group and Dell Computers. Whenever comparisons between HP Computers division and Dell are done, they were explicitly mentioned. Before going further, a brief introduction to the organizations and how they evolved have been laid out in the subsequent paragraphs.
Hewlett-Packard was established by Bill Hewlett and David Packard in 1939 in a small garage in Palo Alto, California. Initially they started making "high frequency receivers" and sold it to businesses and military. The innovative instincts of the founders lead the organization to start designing and developing innovative electronic products. Second World War provided an opportunity for the firm in terms of defense contracts and the company's production and product line increased. After Second World War, the company started investing heavily on microwave technology which gave competitive advantage to them.
From 1960s the company took the computers division seriously and started investing time and money into it and in 1966, it entered computer segment with its product HP 2100. By mid 1960s, it entered medical equipment market through acquisitions. The flagship product of HP was printer and they entered this segment in 1970s through tie-ups with companies like Canon for technology development. The company entered retail segment in a big way in 1980 and from then maintained a strong distribution and retailer system. It acquired Compaq, another top player in computer industry in 2003 and captured the number one slot in computers market. Dell was the second.
Dell Computers was established by Michael Dell in 1984 in Texas, USA. At first Michael Dell used to upgrade the existing systems with components and started selling directly. After tasting the success of his new venture in its first year, he quit the college and set up the company. The idea behind establishing the company was to provide the consumers with better quality desktops and PCs at lower rates than that of the competitors. Michael Dell was of the opinion that removing intermediaries would lead to reduced costs and better service. So, the company started selling directly to individual customers, small/large business groups, and government institutions removing the intermediaries and their influence. Its cutting edge technology and emphasis on logistics, supply chain management gave it the cost leadership position in the market.
Due to bypassing intermediaries, it was able to achieve the major cost reductions and pass on the benefits to the customers. However, in 1990 it tried its hand in retail business by having tie-ups with distributors and retailers but started losing money by 1994, so it quit this model and reverted to the old model of "Direct Selling". It launched its website in 1996 and this move proved to be a decisive one in its entire history. The website was a big hit and people started ordering the PCs through website. The website provided them the flexibility to configure the computer system and see its price, features. Due to advancement in technology, customers could track the shipment in the website. At present, Dell is into desktops, notebooks, servers and printers businesses etc.
ORGANIZATIONS STRUCTURE
Since its inception, HP started innovating Electronics products and then moved to medical instruments, computers. So to maintain the large product line it adopted a product structure as shown in the next page. The organization had common Finance and Human resources functional areas at top level and product line division at the lower level. This type of structure helped the company to concentrate on designing, developing and manufacturing the products based on product line they belong to.
HP was able to compress the product development cycle by forming departments, based on functionality, around each product line. In the process, it gained expertise, technical skills in given domain area and was able to respond quickly to the needs of the target customer groups. The organization concentrated on building a group of complementary products in each product line rather than diversifying to unrelated products. The main rational behind HP going for product line based division was to give autonomy, responsibility and accountability to the divisions to foster an environment where individual motivation, creativity and freedom were never curtailed due to bureaucracy. It also made the division act as a small business unit with open communication and quick response to changing environment. Please refer HP's Organization structure as shown in the diagram below.
Completely contrast to this, Dell adopted a hybrid kind of organization structure where it had a functional area division at global level (top level) and geographic structure at the next lower level. For example, all the manufacturing, procurement, technology related activities are managed on global basis by global operations and information systems teams where as business operations at country and continental level were undertaken by management from geographical structure. In other words, Dell had global level business products group, consumer group, operations group, strategy group, legal group, and services group. However, at the next lower level in the organization structure it had business operations groups spread across globe by region wise like Asia-Pacific region, Europe-MiddleEast-Africa region, Americas comprising North and South America. All the group heads including geographical ones directly report to CEO. This gave it the advantage to undertake product development activities at global level, which involves lot of investment, and do the marketing, business operations at local level. Dell could able to provide world class customer service by thinking globally and acting locally.
TECHNOLOGY AND SYSTEMS
Being a technology driven organization, HP invested lots of money and time in technology for offering better products to customers and at the same time for performing its daily business operations. HP Laboratories, the company's central research laboratory was first established in 1966 in USA and acted as a pioneer in developing company's flagship products, in 1985 HP labs was established in Bristol, England and in 1990 in Tokyo, Japan. HP labs Japan was highly instrumental in raising the quality bar of the organization, it churned out high quality circuit boards with a defect rate of 10 per million. When it comes to India, HP established HP labs India in 2002 to create new technologies for addressing the IT needs of India.
In comparison to HP, Dell was also instrumental in using technology for performing daily operations and offering new products. But Dell Computers had taken the use of technology to the next level where no competitor could replicate it. Their "Direct Model" gave them the accountability and challenge to stay closer to customer and the company grabbed the opportunity with both the hands. When the company was setup, it used communication channels like mails, phone to receive customized orders from customers and later they incorporated communication channels like fax, internet and toll free numbers into the system. Dell's biggest hit was internet, where in they set up a website purely to help customers in customizing their products and ordering them. This was way around in 1996, when internet was in its nascent stage and Dell acted proactively by being able to predict the future changes.
HP adopted a decentralized distribution system to make the products available at all the major stores. The organization believed in making the customer feel and experience the product as soon as he purchases. Even though initially HP was selling products to businesses, it entered the retail market a big way in 1980 to meet the needs of customer orders. At present, its computers division sold nearly three-fourth of its total sales to distributors and resellers, and remaining to retail channels and direct customers. Its decentralized structure gave it the flexibility and agility to respond to changing customer needs and preferences.
Contrary to what HP had adopted, right from the beginning Dell adopted an integration strategy where they "pulled in" all the stakeholders including suppliers, customers to the development loop. In other words, all the stakeholders were virtually pulled inside the organization. This could only be achieved through technology and mutual trust. Since the "Direct model" gave them the flexibility to maintain almost negligible production and finished goods inventory levels, the company set up the best supply chain and logistics IT system in place to meet the challenge. However for getting "Dell" products, customers had to "wait" at least 7 days from the date of the order and could not able to experience the product till it was delivered.
HP followed the retail and distribution model a big way to reach the customer at all levels. So they adopted "mass production" concept and set up the assembly line manufacturing facility to produce the models in large numbers. And sometimes they also manufactured the products through contract manufacturers. In brief they want to educate customers and sell it through retailers. As a result, they received orders from retailers and distributors and started manufacturing the units to deliver to end users. This resulted in a situation where they get the money only after delivering the orders. HP faced working capital issues on a regular basis and they depended on external and internal financing through profits, to meet the ends.
Now completely contrast to this, Dell followed "mass customization", a new and vibrant concept whereby customizing the order and selling the products would happen in mass levels. Dell follows a simple strategy of taking orders from end-users and corporate customers and start building the product only after receiving the payments. It followed Just-in-time (JIT) inventory management to accomplish this. This created a situation of less need for maintaining high levels of working capital and inventory and eventually they started maintaining negative cash conversion cycle. They also adopted a strategy where by the accounts payable to suppliers is kept at 5 days and this gave them the cushion of facing unforeseen situations. In case of any supplier component failure, they could easily replace that component with the other one in the production line, without calling back inventory. Dell wanted to sell computers to the educated customer but not to everyone as in the case of retail selling, where the customer is more interested in cost and purchasing the product rather than understanding it and ordering.
FIT WITH ENVIRONMENT
HP followed "globalization strategy" whereby they had manufacturing facilities in all the "regions" and had their presence in almost all the countries of the world. To meet the global strategy, the organization followed "Global Product Structure". HP had manufacturing facilities in all the continents and most of the times it entered new markets or geographical regions through joint ventures or acquisitions. They maintained strong relations with distributors and retailers and they relied heavily on them for getting the customer feedback and suggestions. But, contrary to HP, Dell followed "multi-domestic" strategy wherein they had manufacturing facilities spread over four countries namely:
USA
Ireland
Malaysia
China
Recently the company invested $60 million in the manufacturing facility located in Chennai. The main purpose of this facility was to meet the growing demands of Indian sub-continent. The company usually exports the finished products from the locations to all near by countries. The strategy followed for location is simple, Dell setup manufacturing facilities in those locations where all its suppliers are located nearby. It became a standard in Dell that suppliers' location should not take more than 15 minutes of journey from Dell facilities. Since Dell directly captures customer feedback through its "Direct" selling business model, it developed partnership relations with its suppliers to improve the quality. This made the company to communicate the orders and other customer information on a daily basis enabling the company and suppliers to respond to changes quickly.
Most of the times, HP entered new markets and developed new technologies by forming joint ventures, strategic alliances with local partners and through acquisitions. It was through acquisition HP entered medical instruments business. In addition to this, it made several strategic acquisitions and the major one being its acquisition of Compaq computers in 2003. Similarly it had several joint ventures in Russia and Japan for developing different products. Since the company could able to visualize the future demand for computers and hence for the peripherals, they entered printer market to develop simple and easy-to-use printers. HP became a dominant player in printers and it adopted a collaborative and technical alliance with Canon while developing laser printers, in 1980s and 1990s, which would work with mini computers.
However, Dell followed different strategies for different countries where in some countries it followed direct marketing approach from day one whereas in others it formed a strategic alliance with local companies for marketing and other business purposes. Let me state the examples, when Dell entered UK market in 1990s they adopted the direct model approach right from day one. Dell Computers entered India during one of the most turbulent times i.e., September-2001.
Due to less internet penetration and low customer knowledge levels in India, they formed a strategic alliance with a Bangalore based product and distribution company, AMDL (Advanced Micronic Devices Limited) for studying the market and marketing the product, in initial stages. AMDL with its wide distribution network spanning all metros and cities provided a perfect platform to launch the activities in India. As soon as Dell started gaining foothold in India it had set up its own marketing and business facilities comprising of people who worked for Dell in AMDL and people who were recruited from other sources. Now Dell India boasts of itself sales of 1800 crores per year (2006 figure) with a projected annual growth rate of 60% for next 2 years.
CULTURE
Even though both the organization emphasized on team and collaborative work the way they executed them is completely different. Depending on the product and environmental factors, HP used direct sales force to market the products and adopted a _HOLISTIC MARKETING_ approach creating cross functional teams with people from R&D, manufacturing and marketing to work on products like DeskJet printers etc. the company philosophy was to respect competitors and marketing people were supposed to take the customer's side with no compulsion to agree to what the HP management says. Dell relied heavily on small teams with maximum emphasis on personal communication as well as electronic communication which was done through e-mails and shared electronic dashboards, in intranet. They shared the success stories to boast the people. This case had happened when they entered "Servers" business; since marketing people were skeptical about the product, the organization shared the success stories of its marketing people, spread all over the globe, through electronic news letters.
HP adopted a "QUALITY CIRCLE" approach whereby all the departments in the organization were driven by "quality" mantra and coupled with an open environment it created a perfect combination. People, if they found defects in the product during any stage, could directly communicate to concerned authorities without going through complicated procedures. Even though Dell adopted "quality circle" approach, it coupled the quality mantra with excellent customer service. Since consumers are buying the products directly without even touching and seeing the product, they can only increase the customer and brand equities through excellent customer service. It is this drive that made them achieve top slot in customer service, right from its inception. Dell was one of the pioneers of CIS (Customer information System) utilization practices, since they get all the customer data right from the day one of transactions (through online and other means) they were able to do the analysis on each customer based on past purchase habits, issues faced etc to provide better solutions and high quality customized products.
HP was one of the early organizations to adopt "management by objective" approach to managing the business, in this way it was able to empower the lower level managers and employees to have a more say in decision making process. MBO is a bottom-up approach where organization goals were transcended to lower levels from top and employees at lower level were given a free hand in designing and implementing the strategies those were in line with the organization goals. This concept is completely contrast to management by control approach adopted by other companies where the top management takes decisions and lower level employees were "supposed" to carry out the orders and decisions. HP believes in "MBWA" "management by walking around" where managers were expected to manage the business by gaining knowledge about the products, processes and people. HP also adopted "open door policy" to develop and maintain mutual trust between managers and employees, whereby the employees can reach the manager anytime to discuss either job related or personal issues. HP encouraged informal style of working and managing the activities.
In contrast, Dell followed imbibing the "entrepreneurial spirit" among its employees by instilling responsibility and accountability in decision making, encouraging the creativity and making them owners through offering stock option grants and a 401(k) plan in which employee contributions were matched not with cash but with company stock. Every employee's incentives and compensation was tied to the health of the business. Because of its setbacks with cash flow and experiencing losses in 1993, the company started giving more emphasis to liquidity, profitability, and growth and started imbibing "Return on Investment Capital" as the main preference for its employees and business operations. This resulted in empowerment of employees and sharing of financial information with them. It got the name of "data-driven culture" because of strong emphasis on data. Dell could able to gauge the changes in tastes of consumers by encouraging them to participate in a two way communication process where customers can make complaints by calling toll free numbers, e-mail and post suggestions in its website.
FUTURE CHALLENGES AND OPPORTUNITIES
The future shows a rosy picture for both HP and Dell Computers; however the path is laden with surprises and uncertainties. Since both are adept at sensing the pulse of the customer, globalization and customer awareness are creating opportunities for these companies and alerting them to come up with innovative products and services to cater to changing customer needs and tastes. A new technology is introduced one day and gone are the flagship products, this kind of uncertainty often challenges the basic assumptions and drives the best out of wits. Internet and mobile penetration will provide ample opportunities to both the companies. Local content is increasingly becoming valuable and both companies can utilize this opportunity to improve the triple bottom line. Care should be taken while introducing new technology or imitating competitor's practices, this had happened to both the companies when Dell incurred losses in 1993 due to introduction of retail selling and HP incurred losses in 1997-98 when they tried to implement "Direct" selling techniques.
CONCLUSION
Even though both the companies followed different strategies in terms of structure, technology and culture, they survived and excelled in businesses because of strong focus on customers. Till now both the companies showed maturity and agility in responding to changes in trends and stay ahead of competitors. After analyzing and preparing the report, I recommend the companies to concentrate on their core competencies and products. Always bring customer into the main focus and involve him inside the organization loop. In a nutshell, the future belongs to those companies who care for customers.
REFERENCES
Michael Dell and Catherine Fredman (1999). Direct from DELL: Strategies that Revolutionized an Industry, page: 121-185. HarperCollins _publishers_ 1999.
David Packard (1996). The HP Way: How Bill Hewlett and I Built Our Company, page: 110-125. Collins New edition (June 5, 1996)
Jay R. Galbraith (2002). "Designing ORGANIZATIONS": An executive guide to strategy, structure & process, page: 23, 26. Jossey-Boss publisher (2002).
Carroll W. Frenzel (1999). Management of IT: Decentralise IT-operations vs. Dell's global integration, page: 475. Course Technology (1999).
Jan W. Rivkin and Michael E. Porter, "Matching Dell", HBS case 9-799-158.
Richard S. Ruback and Aldo Sesia Jr, "Dell's Working Capital", HBS case 9-201-029.
http://en.wikipedia.org/wiki/Dell
http://en.wikipedia.org/wiki/Hewlett-Packard
http://www.dell.com/content/topics/global.aspx/corp/biographies/en/index?c=us&l=en&s=corp&~ck=mn
http://essencenews.wordpress.com/category/indian-capital-market-news/
http://www1.ap.dell.com/content/topics/global.aspx/corp/background/en/facts?c=in&l=en&s=corp&~section=003
Related Topics