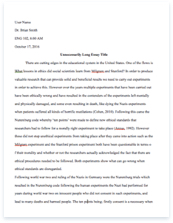 The whole doc is available only for registered users
A limited time offer! Get a custom sample essay written according to your requirements urgent 3h delivery guaranteed
Order Now
Coca-Cola Company is an American multinational beverage corporation and manufacturer, retailer and marketer of nonalcoholic beverage concentrates and syrups. Coca- Cola Company has been found 131 years ago in May 8,1886 in Atlanta, Georgia, U. S. by Asa Griggs Cadler and John Pemberton. John Stith Pemberton is pharmacist who invented formula for the most popular product Coca-Cola in 1886 in Columbus, Georgia. The formula is still a trade secret. Coca-Cola is a carbonated soft drink where the drink's name refers two of its original integrities, which are kola nuts (source of caffeine) and cola leaves.
Based on Interbrand's "best global brand" study of 2015, Coca-Cola was the word's third most valuable brand, after Apple and Google. But, was it always like that? What happened in the past with Coca-Cola? Where they always mindful with their responsibilities? Crisis situation In 1990s, Coca-Cola has been accused of unethical behavior in a number of areas such as product safety, anti-competitiveness, racial discrimination, channel stuffing, distribution conflicts, intimidation of union workers, pollution, and depletion of natural resources.
For some of these accuses Coca-Cola has to settle via court battles and it affected the Coca-Cola name. External problems have led to a loss of reputation and coca-cola stocks share was traded for just below $50. Contamination scare In June 1999, the most damaging of Coca-Cola's crisis happened after Belgian children became ill after consuming Coke products. After this incident Belgian government recall all Coca-Cola products, together with Luxembourg and the Netherlands. Coca-Cola was taking time to issue a response which led to public nightmare.
After Belgium, France reported sick of over 100 people and take the same actions by recalling Coca-Cola products. Unfortunately, the problem did not stop there because the new product of Coca-Cola arrived in Poland contaminated with mold. There was no response from Coca-Cola and it harmed its reputation which led to doubt on CEO ability to successful leading. Coca-Cola have tried to enter Belgium market using restore marketing campaign but, it led only to further reduced of Coca-Cola's market standing in Europe. Competition Issues
European Union has a strong antitrust laws and that is the reason why Coca-Cola's bid to purchase Orangina was refused by French government. Also, they were forced to scale back its acquisition of Cadbury Schweppes. Also, in Italy Coca-Cola lost their court case over anticompetitive prices. Coca-Cola violated European laws and was unaware of their culture and laws. Racial Discrimination Allegations Problems do not stop with contamination scare and competition issues because in 1999, Coca-Cola has been sued for racial discrimination by 1,500 African American employees.
They accused company that they are not paid as the rest of the employees just because of their ethical group and that they have been discriminated. That painted different picture of Coca-Cola and company had to settle the racial discrimination lawsuit. Because of all problems and lawsuit that Coca-Cola was involved in, they had effect on their reputation. But, what role does corporate reputation play within organizational performance and social responsibility? Corporate reputation is a soft concept and it is important part of overall company reputation.
By corporate reputation the organization is held by its internal and external stakeholders based on all past actions and probability of its future behavior. Sometimes organizations forget about reputation and they put it to the back of their minds because they attend to deal more with day-to-day urgencies. In Business Ethics, corporate reputation is defined as "one of an organization's greatest intangible assets with tangible value" (Ferrell, 2011). This means that even sometimes we cannot see company's reputation, it is unwritten, the value of it is obvious.
Good reputation increase corporate worth and provides sustained competitive advantages. Which lead to conclusion that the reputation of a business is actually essential to its survival. Business has to be responsive to ay crisis that may have an impact on their reputation. As I have mention previously, during the contamination scare crisis in Belgium and France Coca-Cola was slow during their response to the people. They left them wondering what is going on, and is Coca-Cola really that bad for their health. Why people are getting sick after drinking Coca-Cola and will the same happened to me because I used to drink it?
They did not get any answer from Coca-Cola and that is one of the reason why their reputation decreased and they had to deal with more problems at the same time except trying to fix it one by one. When stakeholders are assessing corporate reputation of a company they may use different factors or characteristics. Some of those characteristics/factors are: Employee satisfaction- employees are important part of every company, labor is important part of company so in order to keep them doing amazing job that they are doing now you have to reward your people for taking risks and trying to find better ways to solve problems.
Product safety and quality- consumers trust the company to provide them and their families the safe products and products with high quality. Now days, Coca- Cola measure key product and package quality attributes to ensure their beverage products in the marketplace meet company requirements and consumer expectations. Consistency and reliability are critical to Coca-Cola product quality. Management- effective management and leadership involve creative problem solving, motivating, employees and making sure that organization accomplishes their objectives and goals.
Owner have to learn from every outcome-what worked well and what did not and why is it like that. It is not important to work a lot it is important to work smart and work efficiently. Social responsibility- every business should have a balance between profit-making activities with activities that benefit society. Which means that business development goes together with a positive relationship to the society in which they operate. Company has a duty to act in the best interests of their environment and society as a whole. Strong ethical activities-It is a duty of company to follow a morally correct path.
The company has ethical responsibilities to the many people who count on them to do the right thing. The same as company has a social responsibility to act in the best interest of their environment and society as a whole, they have ethical responsibilities to their employees, customers and society as a whole. Financial records- the company has strong stabilized financial records. All the factors mention above are not consistent with all stakeholders. Stakeholders are coming from within the company and from outside of the company and each one of them has their own interests, values and ethical standards.
We all see problems differently and we will all have different solutions for the same problem. That does not mean that one way is wrong that just mean that we have different points of view on the things. Which means that each individual stakeholder has own perceptual view of what is needed in company to have a strong reputation. It is not important to work a lot it is important to work smart and work efficiently. Coca-Cola has to remain responsive to changes that are happening around. The world is changing all around us and it is changing fast. In order to prepare you have to prepare today for tomorrow.
health issues are one of the weakness of Coca-Cola because of the amount of sugar that drink contains. Nowadays people are concern about their health and they may steer away from soft drinks. In conclusion, the company rise above all of its ethical problems, learn from their mistakes, made all necessary changes, did not go in further problems and emerge as the leader among beverage companies. In order to accomplish to continue achieving sustainable and quality growth Coca-Cola use their vision as a framework. Their vision is based on people, portfolio, partners, planet, profit and productivity.
https://www.unilever.com/sustainable-living/what-matters-to-you/product-safety-and-quality.htmlhttp://www.cuttingedgepr.com/articles/corprep_important.asphttps://www.businessinfocusmagazine.com/2012/10/the-importance-of-business-reputation/http://smallbusiness.chron.com/five-functions-management-leading-56418.htmlhttps://www.investopedia.com/terms/s/socialresponsibility.asphttp://smallbusiness.chron.com/meaning-ethical-responsibility-56224.htmlhttps://blablawriting.com/coca-cola-essayhttp://www.coca-colacompany.com/https://en.wikipedia.org/wiki/The_Coca-Cola_Company
Related Topics