Coach Carter Analysis Paper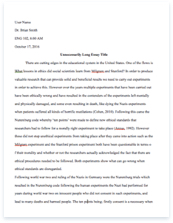 The whole doc is available only for registered users
A limited time offer! Get a custom sample essay written according to your requirements urgent 3h delivery guaranteed
Order Now
Coach Carter was released June 18, 2005. I critiqued this movie on two very important factors, which were the true story, which the movie was based on, and the life lessons that the movie teaches you. Coach Carter is an inspirational account of a controversial high school basketball coach, who receives both high praise and criticism for his unconventional approach to basketball. Coach Carter's vision for his basketball players was fulfilling. He sees the players being successful on the court, in the classroom, and in life and is relentless in this pursuit.
The story Coach Cater was based on was very appealing and very interesting. The story behind Coach Carter is that Coach Ken Carter, a star athlete who went to Richmond high school in inner-city California returns to coach the Richmond high school varsity basketball team. Coach Ken Carter who wasn't a typical high school coach, made each player on his team sign a contract that stated that each one of the players had to wear a jacket and a tie on game day, had to attend each of their classes and had to sit in the front row, and maintaining a GPA of 2.3 to enable playing time, which is .3 higher then the states minimum required GPA of a 2.0. Many players on the team were struggling with other life issues, from a pregnant girlfriend, to getting money by selling drugs on the street. Some of the players quit the team, but some stayed and the team begins to win. When Coach Carter discovers that most of the players weren't doing well in school, he padlocks the gym, refusing to let them play until all of them were caught up with their schoolwork and had met the requirement he had set for them in the contract of a GPA of a 2.3.
This story is a great way to get people to watch the movie because it makes them want to know what happened with the team towards the end of the movie. Encouraging others to put education before recreation, Carter wanted to leave a legacy. He wanted players to see beyond their hoop dreams and see a future with endless options and possibilities. The movie Coach Carter has a lot of life lessons to pick up on. One of the biggest life lessons in this movie is to stand up for what you believe in. The movie showed this life lesson when Coach Cater was questioned not only by his players but by the parents of the players and even by the school board for making the players sign a contract to have a GPA of a 2.3 or higher in order to play in games. The power of conviction is what wins over his players not only as players but as students as well. The result of this is, that the players took it upon themselves as teammates to improve their grades before they were able to play in future basketball games. Coach Carter received national attention when he locked the gym and benched the whole team for poor grades. Coach Carter received some praise and much more criticism for the decision he had made.
This is a good lesson to accentuate on because it shows people watching the movie what one must do to excel in sports and in life. Coach Carter taught his players that they must be committed and work hard to excel. Another life lesson Coach Carter not only teaches his players in the movie but also those who watch the movie is to encourage a team ethic. Coach carter does this by saying there is no "I" in team. Great teams don't when because of individuals; a team becomes great because of the team effort not an individual effort. The biggest life lesson that I picked up on in the film was a quote that was said in the movie and the quote was "Our deepest fear is not that we are inadequate. Our deepest fear is that we are powerful beyond measure. It is our light, not our darkness, that most frightens us. Your playing small does not serve the world. There is nothing enlightened about shrinking so that other people won't feel insecure around you. We are all meant to shine as children do. It's not just in some of us; it is in everyone. And as we let our own lights shine, we unconsciously give other people permission to do the same. As we are liberated from our own fear, our presence automatically liberates others."
Richmond High could be considered an at-risk school because most students won't graduate from high school and the male students have a better chance at ending up in jail than graduating. Despite the odds and the lack of support, Coach Carter was determined to change all that. In the end, he finds he has affected the players more profoundly than he ever expected. The players' beat the odds by not only completing high school, but also a number of them got accepted to a university and even won scholarships.From using these critiques to evaluate the movie Coach Carter I learned that this movie is a very inspirational movie to watch and to learn a lot of positive things from. It shows high school students who struggled with life, their schoolwork, and sports to work hard and get to college and learn from their mistakes. The movie teaches the viewers that life has its obstacles but even when it seems like you can get past the troubles you are having there is always a way to get through it no matter how tough the obstacles are. Coach Ken Carter made his team know that they can make mistakes but you have to learn from those mistakes to be successful in life. Therefore this is a great movie if you love sports and inspirational movies, because that is exactly what Coach Carter is and I'm glad I chose this film to evaluate.
Related Topics