Classic Savory Restaurant Background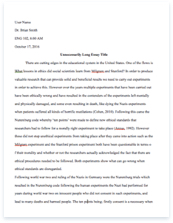 The whole doc is available only for registered users
A limited time offer! Get a custom sample essay written according to your requirements urgent 3h delivery guaranteed
Order Now
The years following the end of World War II proved not just for the Philippines but for the Ting brothers as they moved to start a fresh life and establish their livelihood. By1950, the brothers had put up a "panciteria" in the busy district of Quiapo serving mainly lomi. Over time, as their little panciteria grew in popularity as the brothers began to discover other dishes they could serve their customers, they were able to create a special recipe for fried chicken and gravy that became so popular that soon not just members of the local Chinese community came to partake of the special tasty, juicy and tender chicken treat but also a number of Filipinos who would come to the tiny restaurant with their families to "savor" this "savory" fried chicken dish. And thus the popular Savory Chicken House was born and its first branch opened in Escolta.
The menu soon expanded to include other Filipino and Chinese dishes. Now, after over 50 years of existence, the third generation of the Ting family who launched Savory is re-launching the brand via the Classic Savory mall outlets so that more of the younger generations can continue to savor the tasty, juicy and tender fried chicken and other popular Chinese dishes. The Classic Savory also offers delivery services for free, bulk orders, catering and functions. Classic Savory Restaurant History
"The center of Manila life was on the Escolta." Manila: The City That Might Have Been describing the scene in the 1950s in the country's capital. While times have changed, it is, perhaps, a good thing that memories don't. Escolta in the 19th century was Manila's premier shopping destination for the country's elite: politicians, celebrities, foreigners, and dignitaries. While the bustling city of Makati we now know was then was a swampland, Escolta then was a road paved with cobblestones shipped from Hong Kong. Aside from the exclusive European luxury shops that lined the street, popular restaurants became the refuge of many weary shoppers. However, one such establishment remains the most popular: Savory Restaurant. Located at the foot of Jones Bridge at the tip of Escolta, the first Savory Restaurant was the creation of four brothers who immigrated from China in the 1930s: Mariano, Vicente, Tony, and Jose Ting. They started with just a small store in the nearby Quiapo area selling the stereotypical noodles, but that is just a footnote to would soon become their bestselling item: the chicken.
The recipe has remained a closely guarded family secret, often copied, but never really duplicated. Evenly fried, with perfectly brown skin, moist and flavorful meat, and served with an equally delicious serving of gravy, Savory's chicken created Savory. Where its contemporary Aristocrat Restaurant was known for its barbeque, Savory was known for their chicken. And for the many who were lucky to be alive in its heyday, the memory of their parents bringing home a box of Savory's chicken at the end of the day is more than enough to bring back the craving. In 1950, the four brothers opened up a space on Escolta Street in Manila and placed their prized fried chicken on the menu. Served with other traditional Chinese dishes, then Savory Luncheonette slowly gained a following of voracious patrons. In 1975, they moved to the space in front of the original Escolta branch, and with the change in location also came a change in their name.
They thus became known as Savory Restaurant. In the years that followed, Savory enjoyed stable success with the four brothers' very hands-on approach in managing the company; working in the kitchen, serving customers in the dining hall. Eventually, Savory Restaurant expanded to three other branches, one in Cubao, another on Roxas Boulevard, and another in Padre Faura in Manila. In the late 1970s, the Ting brothers decided to go their separate ways and bring along with them their own Savory branches. How they decided who gets what is best left to history. According to Rolly Chiang, Jose Ting's son-in-law, one of the brothers wanted to sell the company but Jose wanted to take it over. "The two eldest brothers agreed to give it to the youngest and so my father-in-law bought out the other brothers in the company, paid their debts, and took over," says Chiang.
However, according to Ramon Tan, Tony Ting's son, no such buying-out happened. "They decided to part ways because there were so any kids already and each of the brothers wanted his own Savory branch. So they drew lots on who gets what. There was no resistance," says Tan. In the end, the eldest, Mariano, got the Cubao branch, Vicente got the one on Roxas Boulevard, Tony got the Padre Faura branch, and the original Escolta branch was passed on to the youngest brother, Jose. It would take only a few years before the first three branches would close down.
Vision, Mission and Goals
MISSION:
To bring affordable tasty comfort food to Filipinos with emphasis on quality and cleanliness in a cozy setting using the highest service standards to ensure maximum customer satisfaction.VISION: To set the highest standards for casual dining in the Philippines and to promote the growth of deserving employees and local producers thus becoming the true Industry Leader. GOAL:
Focus is on expanding the business and spreading the Savory brand. Making a difference with just Classic Savory.ORGANIZATIONAL CHART
Maria Ofelia ViluanArea Manager
Seychelle Rose MartosOIC – Shift Manager
Chef JumerVeranoOIC – Kitchen
JenessaArroTeam Leader
Chef Anthony BacutanaChef
Chef Paolo Manahan
Chef
Ghino Bautista
Team Leader
CHAPTER II
THE COMPANY AND ITS OPERATION
This chicken offers a taste of history. In 1950, four Ting brothers, hoping to start life afresh after World War II, put up a panciteria in the bustling district of Quiapo, serving mainly lomi. This little eatery became popular by word of mouth (contented mouths, we're sure) and soon, the Ting brothers had to come up with more dishes to serve their loyal customers. They created a special recipe for fried chicken and gravy, which became so popular that not only members of the local Chinese community but also Filipino families came to savor this savory fried chicken dish. And thus, the first Savory Chicken House was born, with its first branch opening in Escolta. The menu grew to include other Filipino and Chinese dishes. And now, after over 50 years, the third generation of the Ting family has re-launched Savory under a new name: The Classic Savory Chicken.And as sure as the cock crows every morning, the Savory tradition lives on. The Classic Savory Chicken serves the same tasty, juicy, tender fried chicken that's steamed for 30 minutes in secret spices and then deep-fried, which is why it's crispy on the outside and juicy on the inside.
Even the gravy has not changed. "It's made of pork bones and secret spices, and boiled for 30 minutes," says JewellynMapua, supervisor at The Classic Savory Chicken, Mall of Asia (entertainment mall, ground floor). The classic favorites that Filipino taste buds have cherished through the years are still around. Like the Savory Classic Lomi Soup (hearty thick noodle soup with vegetables, seafood, and meat, P160); Long Life Pancit Canton (festive braised noodles with meat, vegetables, and seafood, P160); and the Yang Chow Fried Rice (traditional Chinese fried rice with shrimps, minced pork, egg, and green peas, P140). New on the menu are the Beef Stir Fry with Broccoli (stir-fried beef with broccoli florets in oyster sauce, P190); Butterfly Shrimps (panfried seasoned shrimps with sweet and sour sauce, P195); and a jazzed-up version of the Miki BihonBinondo-Style (thick egg noodles and rice vermicelli stir-fried with vegetables, seafood, and meat, P160).
To beef up its menu, The Classic Savory Chicken also serves combo meals A (P225), B (P155), and C (P115) with chicken, steamed rice, Savory Shanghai Rolls, and Long Life Pancit Canton. To wash all of that down, The Classic Savory has mixed its own Savory Blend Iced Tea (a house specialty made of real black tea leaves and citrus blends) and Savory Tropical Cooler (a refreshing blend of pineapple, orange, and guava fruit juices). Known mainly for its chicken whose recipe has remained a tightly guarded secret, The Classic Savory now stakes its sweet reputation on its desserts: Pandan Fiesta Salad (a festive treat made of real pandan and a medley of tapioca and nata de coco, P50); Almond Fruit Float (sweet lychees afloat a sea of almond jelly cubes, P50); Black Iced Jewels (classic Chinese jelly dessert with sugar syrup and crushed ice). Eight Protocols of Classic Savory
Smile and greet the guest
Smile and assist the guest
Smile and present the menu
Smile and take their order
Smile and serve beverage and food
Smile and check back and get feedback
Smile and present the bill
Smile and give courtesy to the leaving guest
The Store's Strength
Classic Savory has well trained employees both front of house(FOH) and back of house(BOH). It is a very well known "Classic" restaurant nowadays. Serving delicious and fresh foods coming from the local suppliers.The store is proud of its quality service with standard operating procedures that exceeds every guests satisfaction thus making Classic Savory well known. Adding to it, the store's clean facility and area are maintained from now and then even during peak hours making every guest comfortable and relaxed at the same time. The store always observes its best practices when it comes to sanitation at all times. The Store's Weakness
The store's location, which is on the second floor is considered as a weakness wherein less count of passing customers is observed, thus making the profit or income lesser. The Store's Opportunities
Classic Savory's tie ups, partnerships, caterings, bilk order, deliveries through ads around the Metro Area is a great opportunity for the store to expand and grow. The Store's Threat Classic Savory considers other competitors for Casual Dining Restaurants such as King Bee, Max's and others as its great threat. Also team member who gets tired of their work that may cause under staff and may lead to having problems with the store's delivering excellent quality of food, services and cleanliness. Classic Savory live by the quotes – "Customer is not always right. You just have to make them feel that they are right." CASE PRESENTATION AND DISCUSSION
In this said Restaurant Practicum Report, we were given specific goals and assignments. What to do and learn the environment we are trained to specialize in the future. As part of the famous Classic Savory front of house, I have learned to improve my service excellence. Became aware of what are the standards of each of the operation. Giving an excellent service is truly practiced all the time. Observing the store's operation is really a great experience as a student in Hotel and Restaurant Management. Working on the store helped me develop my communication skills and also handling different guest or customers. Thus, making me realize that I have been more patient that before I started.From greeting customers up to seeing them leave the store with a satisfied face proves good quality service has been provided. RECOMMENDATION
I highly recommend visiting the store] specifically Classic Savory Fisher Mall Branch located in West Triangle, Quezon City and experience the superb quality service for a fine Classic Dining. Enjoy the delicious food being served and be satisfied with all its service. CHAPTER III
A. WEEKLY TRAINING REPORT
First Week (May 5, 2014 to May 7, 2014)
My first day in Classic Savory is an experience to share. I was pretty much conscious what to do. My first interaction is with the Manager of the store, Miss SeychelleMartos who took time to tour me on the store such as kitchen, dining area's A, B and C and also made me familiarized the counter area. After I have familiarized with the store, I had my first task, and that is to become the receptionist, in which I greet customers and assisted them with their dining. The succeeding days were challenging since I have to be more quick and precise with the service I am expected to deliver. I learned the product codes on the menu list, also Miss Ria, who is a cashier of the store taught me about table numbering. And at the end of each day, I was assigned at the front of the house, as a receptionist. As days goes by I am beginning to get into my system the task that I have to day by day. Getting myself familiarize will all task that needed to be completed. Second Week (May 9, 2014 to May 11, 2014)
My second week is a chilling moment for me since I have to interact already with guest. I started my task with assisting incoming guest. Guide them to their chosen table of the establishment. Practice of taking orders of the guests. I started to take orders from the menu list of Classic Savory. But I have to make sure I got their orders correctly, I have to read it back to the guest before processing it and hand it over to the cashier, team member or manager. And I also entertain guests while they are enjoying their orders. I also experience serving busy day such as "Mother's Day" wherein a lot of guest is coming in. And Classic Savory record shows that this day is one the highest revenue. I was also give the task to clean or dry the utensils such as spoons, forks, knives and plates. Third Week (May 14, 2014 to May 21, 2014)
On the third week of my training, service is taken to the next level. I started taking order and directly punch it to the POS (point of service). These tasks made me more aware of what customer service is all about. I also experienced taking advance order of guest for faster service. Also started to learn the proper arrangement of tables and chairs and even proper table setting.Fourth Week (May 24, 2014 to May 25, 2014) Training of the week is all about accepting orders over the phone. Practiced mixing their beverages such as Savory Iced Tea and Tropical Cooler (Four Season Flavor) Fifth Week (May 27, 2014 to June 3, 2014)
In this week, additional training for me is to take bulk orders and helping the staff and team members to complete the orders for delivery. I also have to train the "bust out", where I learned how to clean an area after guest have left. I learned to properly arrange tables and make it ready again for the next guest. Started to train myself as well in gathering the used plates with my bare hand without the aide of the tray.Sixth Week (June 6, 2014) A new experience for this week, because I have to push or upsell desserts before items reached their lapsed date. I have to practice a good selling skill such as offering desserts to other tenant of the building where Classic Savory is located as well. I have to roam around the mall to offer the product that the Manager have given to me and sell. Seventh Week (June 8, 2014 to June 10, 2014)
This week, Ma'mSeychell (Shift manager) trained me how to properly arranged the food order into the tray so once it is served I can handle it with balance hence I can avoid unwanted incident such as breaking or dropping them. These tasks were given to us specifically for this week since it is not usually assigned to OJT members because it is one of the most delicate service that Classic Savory is practicing. I learn as well in this week of training how to fill the glass with water or juice not to the fullest but only three quarters full to allow the ice to be filled in. Eighth Week (June 12, 2014 to June 15, 2014)
Last two weeks of training. Miss Mae – one of the cashier of Classic Savory- Fisher Mall, taught me how to generate the bill of guest once they ask for it. Also learn how to enter the order price for every guest who were about to bill out. I learn to navigate the POS and know more about the menu and buttons of the POS. Ninth Week (June 20, 2014 to June 23, 2014)
It's my last week of training and I have learned a lot. In this final week, I was trained how to generally clean the establishment area such cleaning the whole floor area, wiping cabinets, moving tables and chairs from one place to another, cleaning walls to make it presentable and hygienic. So all in all, I can say it is all about clean hygiene practice. The rest of my whole training I can say is an experience for me. I can say this training will help me a lot in my future endeavor in giving excellent service with my chosen profession. I am looking forward for all the trainings I have that I can apply all of it in the future. B. GENERAL PERCEPTION OF THE TRAINING
My experience in Classis Savory is really a masterpiece that I can treasure for the rest of my life. Practicing all theories about Hotel and Restaurant Management in a real world is very challenging. First day of the training is nerve wracking. I had all concepts running through my mind. The first thing I learned on my first day is how to present myself for customers by smiling. I learned the 8 Protocols of Classic Savory which is to smile at all time. The training day by day is a challenge If I must say since I am still in the process of learning the industry of Hotel and Restaurant Management. I can say that somehow I am ready to face the challenge of my job. Going through the training is not easy but it is something I can be proud of. It helps me know more about my strengths and weaknesses. It also help me improve my confidence and most specially the idea of what is a good and excellent customer interaction and service. This training will help me a lot in my future endeavor in giving excellent service with my chosen profession. I am looking forward for all the trainings I have that I can apply all of it in the future.
Related Topics