"Civil Peace" by Chinua Achebe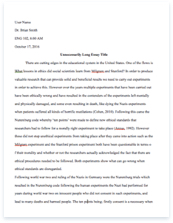 The whole doc is available only for registered users
A limited time offer! Get a custom sample essay written according to your requirements urgent 3h delivery guaranteed
Order Now
Civil Peace. One rarely hears those two words together. It is usually either Civil War, or perhaps Civil Chaos, but rarely is it Civil Peace. This is because it is not the times of peace that are remembered, but the times of war. It is during these times that people truly shine as the need arises or are exposed for their truer, more evil selves. Like Jamie Sullivan said in A Walk to Remember, "There would be no compassion without suffering." Chinua Achebe's Civil Peace is a story about going through hardships and never forgetting what is most important.
Civil Peace is set in the early 1970's in the country of Nigeria. There had been a civil war in the late 1960's that had had a devastating effect on the country. When the civil war had begun, the country's armed forces were totally unprepared and untrained, so for the first couple years of the war, the country was in turmoil. It wasn't until the government was able to reconcile their forces and produce a considerable army that the unrest was brought to a halt. Civil Peace takes place right after the war, when the citizens of Nigeria begin their attempt to rebuild their country.
Jonathan Iwegbu, the main character in this story, is one of those citizens. He acknowledges that the war is over and begins to do his part in reconstruction. He is a religious man and is quite thankful for what he has, and as little as that may be, he still considers himself lucky. He is the head of his family which includes his wife, Maria, and his three children, all of which support him in what he does. The other major character in this story is the leader of the thieves' gang that calls on Jonathan's family. He is the agonist, the problem, the main conflict in this story. And just as Jonathan's family support him, the other members of the thieves' gang support their leader.
The narrator of this story is unknown. In rereading the story, one could guess that the narrator is in fact Jonathan himself in later years, recalling his past from a third-person point of view, which is presented as a possibility when the narrator states "But nothing puzzles God," something that Jonathan often says. Perhaps the narrator is a friend of Jonathan's, because the way in which the story is narrated suggests that the narrator's thinking is much like Jonathan's thinking. Nonetheless, who the narrator is isn't necessarily important, but what they are saying is. In retrospect, one could say that it is not necessarily the events of the story that teach the theme and lesson of the story, but instead the way in which they are described by the narrator.
This story begins with Jonathan taking an inventory of his blessings. These blessings include his own life, his wife's life, the life of three out of four of his children (one presumably died in the war), and his bicycle. The way in which the narrator tells of these blessings gives the reader foreshadowing into the meaning of this story: "As a bonus he also had his old bicycle – a miracle too but naturally not to be compared to the safety of five human heads." The narrator then goes into a side-story about the history of that bicycle to take the reader back in time to lead up to the main conflict. The bicycle had been commandeered by the military, bought back by Jonathan, buried where Jonathan's youngest son was buried, then dug up a year later and it was still working. Then, he had used it to ferry camp officials and their families for a price, which made him 115 pounds within a period of two weeks. After that, Jonathan took his family to Enugu, where he found yet another blessing. He found his small house built of mud blocks still standing, while the neighboring large concrete houses had been turned to rubble. Here again, the narrator helps to keep it all in the right perspective: "But, needless to say, even that monumental blessing must be accounted also totally inferior to the five heads in the family."
After reconstructing a few broken windows and a broken door, Jonathan and his family begin to settle down. The children pick mangoes to sell, Maria makes treats for their neighbors, and Jonathan opens up a palm-wine bar. Jonathan also checks up on his old mining job, but after finding that it had become an unpredictable job, he decides to focus on his bar. Some time after, he receives a 20 pound egg-rasher for turning in rebel money. Then, that night, after Jonathan finally falls asleep after being anxious about receiving the egg-rasher, someone begins to knock on the door. Jonathan and his family wake up and begin yelling to try to wake up the soldiers, but to no avail. Then, in a mockery of them, the gang begins yelling the same thing. Jonathan asks them what they want, and the leader responds with a request for 100 pounds and a threat of gunfire, which makes Maria and the children cry. Jonathan then tells them that he only has 20 pounds, and that they could search his house and if they find more, they could kill him and his family. The leader accepts the 20 pounds and leaves. The story ends with Jonathan telling his sympathizers that the loss of the egg-rasher is nothing important to him, that more important things were lost in the war, and that he is content with what he has.
There are quite a few symbols in this story. Jonathan Iwegbu symbolizes all people in this world, all having their own miracles and blessings, and conflicts and hardships. Jonathan's family represents those that help people enjoy their blessings and get through their hardships. The bicycle, the house, and the egg-rasher all symbolize the things in this world which are only material possessions and should never be given importance over other human beings. While these things are blessings, and one should be thankful for them, one should not let the quality of their life be determined by the amount of these things they have. The alarm that the family raises when the thieves come knocking on their door represents our attempts to keep our material possessions, our instinctive defense mechanism that wants us to keep what is ours, because we think we have earned it. The gang of thieves symbolizes those people out there who selfishly try to take other people's miracles away. All these symbols contribute to the theme of the story.
In order to best explain the theme of a story, one might first look at the history of the author to determine why he/she would write it. Chinua Achebe was one of six kids with a missionary father who lived in a mud-block house with sheet-metal roofs. This explains the religious input in this story. He saw firsthand the effects that the Nigerian Civil War had on his family of 6, so the information in this story is probably based on his personal experiences. When the civil war was going on, Achebe "took an active part in the struggle for independence." (http://www.stfrancis.edu/en/student/achebe/chinua/chinua.htm) Like Jonathan, he was a patriot who tried to help his country. Also, Achebe was known as a hero, so it is most likely that he was the type of person that was constantly involved in miraculous things, which explains the presence of "miracles" in this story. All of Achebe's life no doubt contributed to this story, from the teachings of his father to his involvement in political reformation.
The theme of this story is seen throughout the entire story. It is that everyone, no matter how blessed, should never take for granted what they have and should always keep in mind what is important. The most common phrase in this story, "Nothing puzzles God," which is produced by Jonathan several times, accurately shows what the author was trying to get his readers to think about. The author is trying to remind us that everything, both good and bad, happens for a reason, and we must constantly remind ourselves that what happens is not what is important, but instead how we deal with it. He wants us to understand that we are limited in our control over the blessings we receive and that we must take everything "with a grain of salt." The last paragraph of the story perfectly embodies all that the author is trying to get through to us:
"'I count it as nothing,' he told his sympathizers, his eyes on the rope he was tying. 'What is egg-rasher? Did I depend on it last week? Or is it greater than other things that went with the war? I say, let egg-rasher perish in the flames! Let it goes where everything else has gone. Nothing puzzles God.'"
This story of being thankful, of counting your blessings, and of remembering what is important can help us all to be better people. So many times do people get caught up with their jobs, their school, their homes, and their social obligations that they forget what life is really about. So many times people desperately try to show others they love them by amassing material things, that they forget sometimes who they're doing it for. So many times we need to be reminded that there is a reason for everything and that getting disappointed in things we can't control is extremely pointless, simply arbitrary. This story helps us in these many different ways.
It is for this reason that I like this story so much. I love the example that the narrator sets in his/her telling of Jonathan's story. I truly respect the way that the narrator states with absolution that the soul is always more important than any material item such as a bike or a house. Jonathan always knows that this life is just temporary, and it's reassuring to read a story like this that tells us God has a reason for everything, no matter how big or small, good or evil. Like Gandalf the Grey said in Lord of the Rings: Fellowship of the Ring, "All that we have to decide… is what to do with the time that is given to us."
Related Topics