Citibank: Performance Evaluation – Essay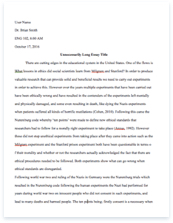 The whole doc is available only for registered users
A limited time offer! Get a custom sample essay written according to your requirements urgent 3h delivery guaranteed
Order Now
James reported to Lisa Johnson, Los Angeles area manager. Lisa was a long time employee of Citibank. She joined the company in 1978 in Chicago and moved to California in early 1988. Her area was the biggest in the division and included two regions that had previously been managed separately. Lisa was a hands-on manager who spent a lot of time in the branches supporting the managers and becoming familiar with the events in each branch.
New Performance Scorecard
Citibank was a niche player in the California market. It had eighty branches compared with four hundred offices of its biggest competitor. Citibank's strategy in California was to build a profitable franchise by providing relationship banking combined with a high level of service to its customers. Service was delivered face to face (in the branch) or remotely, depending on the wishes of the customers. Customers' service expectations rose in line with their net worth, as did their profitability for the bank. These customers demanded high levels of service with careful personal attention and a broad selection of financial products. Citibank provided a broad array of services including a dense network of ATM machines, 24 hour banking, and home banking. Financial measures had dominated Citibank's performance evaluation in the past. But top managers in the division felt that these measures were poor vehicles to communicate the high service strategy of the bank. Frits Seegers wanted people in the division to have a broader view of the business and focus their attention on those dimensions that were critical to the long term success of the franchise.
To reflect the importance of non-financial measures as leading indicators of strategy implementation, the California Division developed a Performance Scorecard. It complemented existing financial measures with new measures reflecting important competitive dimensions in the bank's strategy. The initial version was pre-tested in 1995 and, starting in the first quarter of 1996, Performance Scorecard goals and performance data became a central management tool to implement strategy and evaluate performance. The Performance Scorecard was built around six different types of measures: financial, strategy implementation, customer satisfaction, control, people, and standards (see Exhibits 2 to 5). Financial measures were obtained from the regular accounting system and focused primarily on total revenue and profit margin against targets. Strategy implementation measures tracked revenue for different types of target customer segments relevant to the strategy of the branch.
James's Performance Scorecard focused primarily on revenues from retail customers—households, businesses, and professionals. Customer satisfaction was measured through telephone interviews with approximately twenty-five branch customers who had visited the branch during the past month. Customer satisfaction scores were derived from questions that focused on branch service as well as other Citibank services like 24 hours phone banking and ATM services. An independent research firm was responsible for administering the survey under the guidance of the division's Relationship Satisfaction department. Given the current strategy of the bank, which focused on customer service as a key differentiator, Frits Seegers considered the customer satisfaction measure as critical to the long term success of his division. He saw it as a leading indicator of future financial performance. If customer satisfaction deteriorated, it was only a matter of time before it showed in the financials.
Control measures reported the evaluation by internal auditors on the branch's internal control processes. Branches had to score at least par (defined as 4 on a scale of 1 to 5) to be eligible for any bonus. If the rating was below 4, the branch's business was considered at risk and did not meet the minimum requirements for effective control. People and Standards were non-quantifiable ratings determined subjectively by the branch manager's boss. The "people" measure focused on the proactive efforts of the manager to develop and communicate with subordinates, to encourage area training programs, and to be a role model to more junior people. Standards included an assessment of a manager's involvement in community groups, trade associations, and business ethics.
Each component of the Scorecard was scored independently into one of three rating categories: "below par", "par", or "above par". For those measures that could be measured quantitatively—financial, strategy implementation, customer satisfaction, and control—pre-defined performance thresholds determined where performance fell in this three-level scale. However, ratings related to people and standards lacked an appropriate objective indicator: in these cases performance was determined subjectively by the branch manager's superior. In addition, the manager's boss gave a global rating for each of the six components of the Scorecard and an overall rating for the branch manager.
Performance and Incentives
The performance planning process started in October with a negotiation process between Frits Seegers and his area managers. At the end of this initial stage, Performance Scorecard targets for the upcoming year were established for the division and for each area. These targets were cascaded down the organization. Area managers negotiated with branch managers to determine their financial targets and strategy implementation goals for the year. At the end of this process, the targets for branch managers were added up to ensure that they equaled or exceeded the area's targets. Customer satisfaction and control goals were common to all branches in the division. For customer satisfaction, the 1996 goal was to achieve a rating of at least 80. Financial, strategy implementation, customer satisfaction, and control targets formed the quantitative basis for ex post performance evaluation. Each quarter, area managers received branch information with the actual numbers for each of these measures and a comparison with the quarterly objectives.
This information, together with the subjective scores that the area manager gave for the People and Standards ratings, formed the basis for the quarterly and yearly evaluation of branch managers. Year-end performance evaluation was determined jointly by a team led by Frits Seegers. The team comprised the area managers, including Lisa Johnson, and managers from human resources, quality, and finance. Frits believed that having a team jointly evaluate performance of every branch manager gave consistency to the process throughout the division. It was this team that was now meeting to decide James's performance evaluation for the year. In addition to other motivational elements associated with the yearly evaluation, a branch manager's bonus was linked to his or her final Performance Scorecard rating. A "below par" rating did not carry any bonus. A "par" rating generated a bonus of up to 15% of the basic salary (for branch managers with a salary in the lower part of the salary bracket, the bonus could reach 20%). An "above par" rating could mean as much as 30% bonus.
Performance of the Financial District Branch
Frits reviewed the 1996 performance evaluation forms for James McGaran. His financials were outstanding—20% above target. According to Lisa Johnson, James's branch "had generated the highest revenue and made the greatest margin contribution to the business of any branch in the system." His strategy implementation scores were in the "par" to "above par" range, although Lisa Johnson had given him an "above par" rating in three quarters. James had maintained an "above par" rating in the control scorecard and Lisa Johnson had rated him exceptionally where she had the discretion to do so. However, customer satisfaction was "below par". A branch obtained a "par" rating if it scored 74 to 79. If customer satisfaction was above 80 or it had improved 6 points with no regression during 2 quarters and it was above the market average (77), then the branch got an "above par" rating. Lisa and Frits were aware that a strict application of the new policies for performance evaluation meant that James could get at most a "par" evaluation for the year. But James' branch was the largest and toughest branch in the division. He had a demanding clientele and challenging competition.
It was difficult to manage such a diverse set of indicators, and the customer satisfaction measure was sometimes hard to reconcile with demonstrated financial performance. James had discussed with Lisa his concerns regarding the adequacy of the survey. Customers rated not only their branch, but also other Citibank services such as ATM's that were out of the control of branch managers. Thus, it was possible that these centralized services were not providing adequate support to the sophisticated customers of James's branch. Notwithstanding these concerns, James had worked hard to improve the customer satisfaction rating during the last quarter. He had made some changes in his staff to improve the score. One person in the branch was now dedicated to greeting the customer when arriving at the office and helping with any problems that may arise. He also held branch meetings and coached branch employees to focus their attention on improving customer satisfaction. James gave a lot of importance to his ratings. It was a matter of pride to be "above par" and show that he was able to successfully run the hardest branch in the division. He had felt very disappointed when, in two quarters of the year, his rating had been only par. His branch was difficult and he was delivering the best financial performance in the division.
He thought that his efforts deserved an above par rating, even if customer satisfaction was somewhat lagging. Frits reviewed James's scorecards for each quarter of 1996 (Exhibit 2 to 5). His financials were exceptional, but only in the last quarter was he able to pull customer satisfaction to an acceptable level. If the performance evaluation team gave James an "above par" people could think that the division was not serious about its non-financial measures. James had been "below par" in customer satisfaction for all quarters of 1996 and, if this measure was truly important, he should not get an "above par" rating. On the other hand, he deserved the above par given his excellent performance in other dimensions. James was a reference point for a lot of other branch managers. Frits held the summary scorecard in his hand (Exhibit 1) and turned to Lisa Johnson: "Lisa, I've read over your comments and reviewed James's quarterly scorecards. All that now remains is ticking off the six boxes on this summary form and deciding on an overall performance rating for James … What do you recommend?"
James McGaran's year-end performance for 1996
Above Below Par Par Par YEAR-END PERFORMANCE ASSESSMENT James had an exceptional year. The branch grew $56 million or 39% in footings, ranking #1 in the marketplace. Contribution margin was $4.3 million for the year, ranking the branch #1 in the marketplace. Expenses were $88.5 thousand better than plan for the year. Contribution margin improved by 48% from 4Q95 to 4Q96.
The branch enjoyed strong growth in business, professional, and retail. Citigold began to pick up in the third and fourth quarter. The branch's new household acquisition of 21% was impressive. Annualized attrition was 12% in 1996. James grew balances in all business segments: retail balances improved $2.4 million, Citigold increased $18 million, and business and professional increased $34.8 million. Full-year service scores showed mixed results, 66 1Q, 63 2Q, 54 3Q, 72 4Q. James identified areas of opportunity and put corrective measures in place that allowed him to improve service scores substantially by year-end.
CUSTOMER SATISFACTION
CONTROL Operating losses Fraud losses $81,960 $55,920
The branch received two "5" audit ratings in 1996. James is a very conscientious manager and works closely with his SCM to ensure operational compliance all times. Due to the sheer volume of transactions, the branch sustained substantial operating and fraud losses, over $137 thousand full-year. Some of these losses were from prior years, others were beyond branch control. Still, there is room for improvement in this area. James is an excellent people manager. His Viewpoint results were amongst the best in the Area. He is a team-builder in his branch and motivates his people to go above and beyond. James had minimal turnover in 1996. James is one of the most consistent managers in the Area. His daily meetings are well-planned and productive. He instills focus and discipline in his branch. James is viewed as a team-player in the Area. He is quick to volunteer to help his peers or participate on special projects. James has been working on his MBA and has nearly completed the comprehensive Credit training program. James has very high standards for himself and those in his employ. He is well respected for his strong leadership skills.
He showed sincere concern for his customer service scores and did whatever was necessary to improve customer satisfaction. James and his team are very involved in the local community. James has taken an active role in developing a business network within the community. He also served as a board member on the American Heart Walk campaign. James's people are also involved in various community groups. This has been an exceptional year for James. From a financial perspective, his branch was rated #1 in the marketplace. His willingness and ability to look outside the box to close a deal are admired and respected. He has done an excellent job refining his management style, becoming one of the most effective leaders and coaches in the marketplace. James is dedicated to the success of the business, as evidenced by his willingness to work weekends, holidays, and during his vacation to ensure customer satisfaction, operational control, and financial growth. James is an outstanding manager.
James McGaran's Performance Scorecard for the first quarter of 1996 Above Below Par Par Par 1st quarter 1,250,094 421,430 828,664 1996 RESULTS 2nd quarter 3rd quarter 4th quarter 1996 GOALS 1st quarter 2nd quarter 3rd quarter 1,134,276 403,586 730,690 1,206,442 417,972 788,470 1,325,692 414,900 910,792 4th quarter 1,416,242 414,900 1,001,342
FINANCIAL Revenue Expense Margin STRATEGY IMPLEMENTATION Total Households New to bank households Lost to bank households Cross-sell, splits, mergers households Retail asset balances Market share CUSTOMER SATISFACTION CONTROL Audit Legal / Regulatory PEOPLE Performance Management Teamwork Training / Development Self Other Employee Satisfaction STANDARDS Leadership Business Ethics / Integrity Customer Interaction / Focus Community Involvement Contribution to Overall Business
3,228 257 (93) 4 $ 5,578 1.8% Score 66 Goal 80 The branch has shown significant and sustained improvement in customer satisfaction.
The branch demonstrates strong operational control.
James is a strong manager. He has inculcated a disciplined sales process and reinforces it with a daily focus on how the business, branch, and individuals are doing vs. goal. James is currently working on his MBA degree. James works closely with his staff, coordinating the necessary training programs either in branch or in the class-room. His daily meeting and coaching sessions have allowed him to increase the knowledge and professionalism of his people.
James provides clear and concise direction in his branch. He acts professionally, earning the respect of his staff, colleagues, and customers. James has built a cohesive team and leads by example. James consistently upholds all bank standards and ensures appropriateness of action for himself and his staff. Excellent progress in customer interaction. James proactively develops and implements effective programs to enhance Citibank's image as socially responsible. He and his staff are involved in a number of community groups in Los Angeles. James makes significant contribution to the business. The branch is currently the highest revenue and margin producer in the market place. James and his team grew revenue by $142.2 million or 16%. James takes complete ownership of his branch and leverages internal and external relationships to grow the business and solve problems. He has demonstrated his ability to consistently outperform the branch's aggressive financial goals.
James is an exceptional performance manager. He communicates clear and concise expectations and manages his people to their best potential. James is a consummate team player and fosters the same behavior in his branch. Self and employee development are a priority to James. He is currently working on his MBA degree and is attending comprehensive Credit training program. James encourages his staff to develop themselves. He also looks for opportunities for them to attend Area or CitiSource training programs. James enjoys a high level of employee satisfaction, as evidence by his Viewpoint results and low employee turnover. James is highly regarded as an effective leader and coach. His daily sales meetings have become the model for the other branches in the Area.
It's been a difficult year meeting customer expectations in the branch but James and his team have done an outstanding job managing the challenge. James is very involved in the local community and proactively looks for opportunities for himself and his staff to create an awareness with local groups and establish Citibank and a model corporate citizen. James has done an exceptional job. The branch was rated #1 in the marketplace. It generates the highest revenue and makes the greatest margin to the business. They have done all that while maintaining a 5 rated audits. Exceptional quarter and outstanding year!!
Related Topics