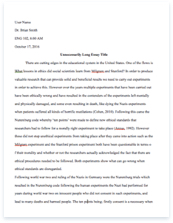 The whole doc is available only for registered users
A limited time offer! Get a custom sample essay written according to your requirements urgent 3h delivery guaranteed
Order Now
Cinemex is a Mexican venture started by two Mexicans (Dávila and Fastlicht) and one American (Heyman) entrepreneurs, which met while doing their MBA degree at Harvard University. The venture consisted in creating a new cinema experience, including more screens and movie prints (4-14) per theater, excellent seating/service and outstanding projection and sound presentations never seen before in Mexico. 1.Defining the Problems
There are several decisions that need to be done as Cinemex is leaving behind its start-up phase. Some of the major issues faced by Cinemex are: expanding advertising in advance of each presentation to increase revenues, limit the number of seat sales for each presentation (Dávila 10% vs Heyman 3%), the expansion of LINEA Cinemex and the new proposed investment in live entertainment productions. All these problems are great opportunities indicate that the company has been following the right path. 2.Recommended Solutions
The first two recommendations are based mainly on my experience attending cinema complexes in four countries: Mexico, United States, Canada and Hong Kong. As I lived for 18 years in Mexico, I am quite familiar with the Mexican culture and how business is done. I used to go to Cinemex Toluca when I was a kid because it offered a great experience, a vast variety of films and several projection times. I can still remember buying candy from "La Locura" before each presentation. Cinemex being the first company to offer world class service and a vast choice of movie presentations was getting a lot of attention. Firstly, expanding advertising before each presentation is a possibility, however there are several factor to take in consideration. The 3-minute run of the 72 seconds Cinemex Trailer, 3 movie trailers and the advertising cannot be extended. Increasing it could potentially damage its brand reputation as a first-class cinema.
I recall it being very annoying to wait for such a long time in order to see the movie. However, instead of increasing it over 3 minutes, they could reduce the time-length from the Cinemex trailer, which it is just a fancy ad showing the different available food and drinks, to turn-off the phone and indicate that next in queue is the feature presentation. It could easily be reduced to 30 seconds out of the original 72 seconds. In this way, Cinemex would benefit from additional advertising revenue without a possible reduction in the number of screenings or lead to higher costs, except that of creating the reduced Cinemex trailer. Secondly, it is important to decide the number of seats to be withheld from sale. Heyman is more knowledgeable in this situation as he has already worked in Cineplex Odeon. However, Heyman cannot make a comparison between the United States and Mexico. The difference between these cultures is remarkable. Mexican people are used to do every activity together like sitting down in couples during movie projections, while the Americans are more independent; Americans do not cuddle during the entire movie as Mexicans do.
In addition, living standards diverge in both countries: while Americans find going to the movies a weekly activity accessible anytime, Mexicans consider it almost as if it is a field trip. Mexicans always go to the cinema on Sundays as people spend the day with their partner or their family. Shopping is mostly done during Sundays and people tend to go the same day to the cinema. Therefore, Dávila decision to withhold 10% of the seats is more apt to the Mexican culture, rather than the average of 3% used in the United States. Thirdly, Linea Cinemex is a centralized call center where clients can obtain, not only information, but also purchase tickets in advance. It is a key component that differentiates Cinemex from its competitors. It has become quite limited to serve most of clients via phone due to its rapid success: they are losing on average 75 calls a week, while demand from one year to the other increased from 2.86% to 4.40% (from 14 885 to 22 900 booking calls). If the 17-person internal service team is not expanded, they will not be enough personnel to attend the upcoming theater openings nor potential new customers using Linea Cinemex service efficiently.
Since Dávila has instructed a manager to lead the call center, this would be a good challenge for the manager to show its capabilities; after all, Cinemex is trying to create a culture "based on trust and loyalty". For the moment, the call center team should be increased to 22 people, decreasing 23% the amount of phone calls received per employee per week. It will take on average 30 000 phone calls per week to return to the current efficiency level (22 900 calls/wk) with 17 operators. If next year phone calls average 30 000 per week, the call center will need to expand again. Lastly, Cinemex should not be focusing on investing in live entertainment productions at this moment. As a start-up, I do not think it should be investing money in any activity that is unrelated to its core activities.
For 1996, the company has officially negative net income and cash totaling 3 798 000$ MXN left from 150 613 000$ MXN that was spent in business activities during one fiscal year. Even if they took the decision to invest, Cinemex will require an investment is of 7 000 000$ MXN (US$ 1 million), which does not have currently. Finally, Hoyts Cinemas and JP Morgan, owing 51% will question the management's diligence towards Cinemex's activities and could replace the current managers if deemed necessary. To summarize, Cinemex should increase to a 10% limit for sale seats and to 22 call center operators. It should evaluate other alternatives to obtain revenue from advertising. However, the company is not in a position where it has enough free cash flows to invest in other projects.
Related Topics