"Changes" by Tupac Shakur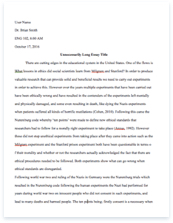 The whole doc is available only for registered users
A limited time offer! Get a custom sample essay written according to your requirements urgent 3h delivery guaranteed
Order Now
The Problem of racism, police violence and poverty is still a big social issue. It was worse in 1990s than now but the things are getting better because of some motivational leaders and citizens who gave their life for change. The song "Changes" by Tupac Shakur is one of the more famous songs in history. It is a reference to social issues faced by African-American in the 1990s and some places in present days. Most of the songs by Tupac reflect the racism, violence and hardship in inner cities where the majority of the population was lives in poverty. The main purpose of his song is to convey a message to the people about racism, equality, peace and unity.
Tupac Shakur was born on June 16, 1971 in East Harlem, New York City, New York where poverty, crime and drug addictions plagued the area for long time. He was born in a poor activist household. His mother Afeni Shakur and his stepfather Mutulu were a active member of Black Panther Party who taught him to stand up for right, equality and what he believes in. At a young age he joined the theater group, which introduced him to performing arts. Later, he joined the Baltimore School for the Arts, where he studied acting, poetry, jazz and ballet. In late 1980s, Shakur and his family moved to California where he was caught on a notorious "East Coast vs. West Coast" rapper battle. The battle did gave him the boost to his career but also remained as his caused for death (September 13, 1996) in his early adulthood. "Changes" was released in 1998, after his death, and became one of his most famous songs because of its powerful message of peace and equality (Wikipedia and Biography.com).
Tupac highlights poverty as the main cause of hardship in the hood. In the first verse, he wrote, "I am tired of being poor and even worse I am black. My stomach hurts, so I am looking for a purse to snatch." This line clearly explains how the African American was living in poverty and lacked opportunities. To fill their hunger they had to commit robbery; they were forced by poverty to do so. The same concept is repeated "Give the crack to the kids who the hell cares? One less hungry mouth on the welfare." The problem of drug addiction comes in as a result of poverty. The kids who were involved in drug circulation were pulled by the hope of getting some money to cover their basic needs like foods and clothes. Those innocent kids were not criminal but both drug dealers and law enforcement targeted them.
Tupac also illustrates how the African-Americans were targeted by the police force and how the society's view was about African-Americans male. In the fifth and sixth line of the first verse he stated, "Cops give a damn about a negro. Pull the trigger, kill a nigga, he is a hero." This is a reference to the police brutality in 90s America. If a police shot a black man then he would be considered as a hero instead of bringing a trail against him as a criminal in a court. This shows us that police brutality was a major issue faced by African-American communities in 1990s. Rodney King's case is a good example of police brutality faced by minorities in 1990s. Rodney King was a construction worker who was beaten by four Los Angeles police officers following a high-speed car chase in March 31, 1991. Rodney King was beaten with the batons and kicked by the officers, brutally, while he was lying unarmed on the ground. The video of the scene was recorded by a local witness and aired through multiple TV channels, which caught the national attention.
It is believed that the Los Angeles Riots of 1992 was caused by this incident, following the discharge of police officers on trial in beating of Rodney King (Biography.com). Similar case that caught the national attention was the shooting of Michael Brown, an 18 years old African-American male who was shot by a white police officer in Ferguson, Missouri on August 9, 2014. Michael brown was shot six times while he was unarmed. The incident instigated protests and racial tensions between the majority-black community and majority-white city government and police. The protests continued for more than a week, both peaceful and violent, along with looting, which cost millions of dollar to the city. The U.S. Department of Justice is investigating the case and reviewing Ferguson Police Department's Internal investigations of use of force (NBC News). Michael Brown's shooting case and Rodney King's case provide us with handful of knowledge that police brutality still exist in some part of this country because of some racist police officers present's in the force.
Illegal drugs have been a huge problem of our society since its invention. In the song "Changes", Tupac explains how the drug was a big problem in African-American communities and how the police targeted them. In the third verse he wrote "There is a war on the streets and the war in the Middle East. Instead of war on poverty, they got a war on drugs so the police can bother me. And I ain't never did a crime I ain't have to do." This clearly describes how the governing system was in 1990s. Instead of fight against poverty, they declared a war on drugs. And African-American males were targeted due to the certain involvement of African-Americans in use and trafficking of drugs. Among them many black males were innocents but they were also targeted and bothered by the police due to the stereotype that all African-American are involved in drug trafficking and criminal acts. Tupac also explains that the involvement in drugs trafficking was not due to his greed of being rich but it was due to the lack of opportunities African-Americans had as compare to other races. Tupac is trying to suggest that the war on poverty was more important than the war on drugs to eradicate the drug trafficking from the minorities' communities in 1990s.
Tupac also talks about the violence within the African-American communities and how the one who would stand against the corrupted system would be killed. In the first verse he wrote, "Its time to fight back", that's what Huey said. Two shots in the dark now Huey's dead". Huey Newtown was a founder of the Black Panther Party who was shot and killed by a member of another militant group in 1989. He fought for the improvement of life in black communities and establishment of social programs to help minorities and to bring social change. He wanted to fight for a change that would provide equal rights and opportunities to African-American as the white Americans.
In his song, Tupac addressed the major issues faced by the minorities in 1990s and called for the change: the change that would bring equality, peace and unity among all the races. He is trying to inspire people to rise up against the wrongdoing and fight for what they deserve. Without fighting back there would be no change and without changes the social problems won't be solved. In last two lines of the second verse he stated, "You see the old way wasn't working so it's on us to do what we gotta do to survive". He is saying that they can't always live the way it is. Everything wrong that they did was to survive but now they need to progress their self and secure a bright future.
Related Topics