Champion equality, diversity and inclusion Argumentative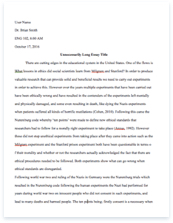 The whole doc is available only for registered users
A limited time offer! Get a custom sample essay written according to your requirements urgent 3h delivery guaranteed
Order Now
Explain models of practice that underpin equality, diversity and inclusion in own area of responsibility: At Barkat house we ensure diversity and equality to all our residents by ensuring that everyone is treated equally regardless of their ability, religion, race, gender, age, social status and sexuality. Inclusions is that every individual has the right to be "included" by their personalities being valued. As a manager at Barkat house we promote a working environment where we value everyone to have fair access to our service. We commit to remove all discrimination, promoting equal opportunities, encouraging good relationships with all service users and staff members.
Analyse the potential effects of barriers to equality and inclusion in own areas of responsibilities
Barrier is something such as a fence or wall that is put in place, physically or hypothetically, to stop movement from one place to another. The potential effects that barriers have on equality and inclusion can be based on individual's ethnic origin, sexual orientation, age, belief, gender, religion, disability, mental health (including communication and language).
Analyse the impact of legislation and policy initiative on the promotion of equality, diversity and inclusion in own area of responsibility
In order to protect people's equality and diversity their needs to be a foundation that is put in place to protect the best interests of everyone. The same as every care facility there are a number of legislations put in place to do this. They have a certain amount of protection for anyone who falls under their category of jurisdiction. A great example of this is the: Disability discrimination act 1995: An Act to make it unlawful to discriminate against disabled persons in connection with employment, the provision of goods, facilities and services or the disposal or management of premises; to make provision about the employment of disabled persons; and to establish a National Disability Council. Act like this one protects the individualism of any person who may fall under the category of a disabled individual.
Outcome 2- be able to champion diversity, equality and inclusion
Promote equality, diversity and inclusion
Below I have listed some main 'skills' that I apply when promoting equality of opportunity, diversity and inclusion at Barkat house. I have Leadership, Influencing and persuading, Monitoring, Information management, Communicating, Thinking strategically, Motivating, Reporting, Valuing and supporting others, Balancing competing needs and interests Reviewing, Prioritising Planning Consulting, Benchmarking, Decision-making, Risk management.
Challenge discrimination and inclusion in policy and practice
We can challenge discrimination by writing a formal letter to the relevant authorities to report the matter. It could be addressed to the employer if the discrimination was done in a work environment. You can also let the person who discriminated you know by telling him/her in a calm and professional way. Equality Act 2010 guarantees your right not to be discriminated against. There are laws against discrimination on racial grounds. You should be able to take court action if discriminated occurs.
Provide other with the information about:
The effects of discrimination:
The most common forms of discrimination are racial remarks, slurs, being called insulting names and being the butt of hurtful jokes. Studies have found that discrimination, racism and harassment may have significant mental and physical health consequences such as frustration, stress, anxiety, depression, possible nervous breakdown, or high blood pressure that can cause heart attacks.
Effects of discrimination:
Here are a few short and long term effects that discrimination can have on an individual and their personalities. Depression
Anger
Loss of self-esteem
Isolation
Feeling stressed or unable to cope
The long-term effects could include:
Loss of motivation
Reduced individual rights
Restricted opportunities
Limited access to services
Mental illness caused by stress
The impact of inclusion:
By doing the following at Barkat house we are helping the residents help themselves by promoting individualism and honouring their abilities. Promote and support access to social networks. Resolve transport issues so that they do not prevent people from participating in the wider community. Build links with community projects, community centres and schools to increase levels of social contact between people from different generations. Identify, respect and use people's skills, including the skills of older people gained in previous employment. Give people ordinary opportunities to participate in the wider community through person-centred care planning. Involve people in service planning and ensure ideas and suggestions are acted upon
The value of diversity:
We can value diversity In many different ways these are just a few that I use to help residents. Finding out about peoples' different backgrounds and skills. Listening hard to different viewpoints and perspectives.
Treating people as individuals, not as representatives of a group. Creating opportunities to interact with people who are different. Actively supporting people who are treated unfairly because they are different. Avoiding jokes/comments at the expense of minority groups.
Challenging practices and policies that disadvantage minorities. Welcoming everyone as a contributor.
Consulting widely.
Teasing ideas out of people rather than expecting them to be volunteered. Finding ways to encourage participation in discussions/meetings. Giving people ample opportunity to prepare their ideas before being called upon to put them forward.
Support others to challenge discrimination and exclusion
Providing a unique one-to-one personal advisor service offering people information, advice and practical support to access new services and opportunities. Providing casework representation for people on access issues. Designed and delivered free training for people on communication skills, assertiveness, confidence building and disability equality issues. The News page contains information about current learning and training opportunities.
Outcome 3- understanding how to develop systems and processes that promote diversity, equality and inclusion
Analyse how systems and processes can promote equality and inclusion or reinforce discrimination and exclusion
It is the responsibility of all of us to promote equality, whether we deal
with service users directly or whether we are a support function.
Dignity and respect – respect individual's need for privacy and dignity in the way that service is provided or the way that information is handled.
Information and Communication – providing information in different formats for example large print, Braille, video, tape, total communication, other languages, providing an interpreter.
Value the contribution – that each individual can make. Create a productive environment in which everybody feels valued, their talents are fully utilised and services meet the requirements of diverse service users.
Evaluate the effectiveness of systems and processes in promoting equality diversity and inclusion in own area of responsibility
Ensure commitment within my area of responsibility to promoting equality of opportunity, diversity and inclusion, including making them priority areas in terms of informing the vision and objectives for my area and planning and decision-making.
Propose improvements to address gaps or short falls in systems and processes
It is important to have a thorough grasp of Barkat house's current capabilities (or lack thereof) before i implement any improvements. Companies risk failure if they do not initially identify underlying reasons for their shortcomings. Often, businesses that are struggling with a lack of system interoperability will build highly customized pieces to address symptoms (in this case, the inability for two systems to communicate) instead of underlying causes (the need to upgrade an antiquated system). They end up paying for services and consulting fees to receive a high number of customizations. Ultimately, they frequently end up with a customized system that they do not understand, and have difficulty adding additional software down the road. If companies insist on addressing their issues solely with multiple customizations and do not address fundamental underlying problems with their infrastructure, they often end up spending the same amount of time and money as they would have on a complete systems overhaul.
Outcome 4- be able to manage the risks presented when balancing individual rights and professional duty of care
Describe ethical dilemmas that may arise in own area of responsibility when balancing individual rights and duty of care
If a conflict arises, I can never force a resident or staff member to do or not to do things unless the law or the care Policy allows me to (for example if they want to watch an age-inappropriate film, but in these cases I always have to refer to my line manager). What I can do if a conflict in these questions arises between me and the resident is to provide all the information about the risk carried by their decisions in a supportive, encouraging way, and then let them make their own choices. Every time when a conflict arises I should record what actions were taken to provide every source for the resident to make their own decision and what choice they made. I always should seek for advice at my line manager.
Explain the principles of informed choice
Informed Choice involves the exchange and understanding of relevant information so that a knowledgeable, reasoned and un-pressured decision can be made by the health care Consumer, or the Consumer's delegated representative, who has the competence and legal capacity to make such choices:
– Informed Choice is a pre-condition of Informed Consent
– Informed Choice emphasizes the autonomy of the individual, and involves respect for the rights of individuals to make decisions about actions that affect them.
– Consumer Informed Choice is a pre-condition for establishing what care is "Reasonable" and "right" to deliver to the Consumer.
Explain how issues of individual capacity may effect informed choice
This is now defined in law in the Mental Capacity Act [3] as 'a person lacks capacity in relation to a matter if at the material time he is unable to make a decision for himself in relation to the matter because of an impairment of, or a disturbance in the functioning of, the mind or brain'. It does not matter if the impairment or disturbance is permanent or temporary. The ability or inability to make a decision depends on the ability or lack of ability to a) understand the information relevant to the decision, b) retain that information, c) use or weigh the information as part of the process of making the decision of d) communicate that decision (whether by talking, using sign language or any other means).
Propose a strategy to manage the risk when balancing individual rights and duty of care in own area of responsibility
Traditional methods of risk assessment are full of charts and scoring systems, but the person, their objectives, dreams and life seem to get lost somewhere in the pages of tick boxes and statistics. A person centred approach seeks to focus on people's rights to have the lifestyle that they chose, including the right to make 'bad' decisions. The approach described here uses person centred thinking tools, to help people and those who care about them most think in a positive and productive way about how to ensure that they can achieve the changes they want to see while keeping the issue of risk in its place. This in essence is a process to gather, in partnership with the person, the fullest information and evidence to demonstrate that we have thought deeply about all the issues involved. Decisions are then guided by what is important to the person, what is needed to keep them healthy and safe and on what the law says.
Related Topics