Cellphone Usage While Driving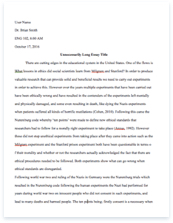 The whole doc is available only for registered users
OPEN DOC
Pages: 3
Word count: 714
Category: Driving
A limited time offer! Get a custom sample essay written according to your requirements urgent 3h delivery guaranteed
Order Now
Since decades, science has played a significant and imperative role in lives of millions of people living in different parts of the globe by its inventions and innovations through technology. However, besides provision of luxury and facilities, improper usage of scientific and technological innovations has resulted in contrary results as well, and in extreme cases, death as well. In specific, this paper will focus on the usage of cell phones while driving that has caused a number of accidents around the world. Although cell phones have played a crucial role in lessening the communication gap; however, recent studies have indicated that such usage while driving is now functioning to reduce the world population.
            In this regard, a number of policy makers and governments have introduced prohibition of cell phones while driving, in order to prevent accidents and deaths on roads. According to experts, it is very difficult for them to prove the usage of cell phones at the time of accidents, as it is usually undetectable. (Hole, pp. 70-73) However, some of the studies have noted that nineteen percent of accidents in Oklahoma State were caused due to usage of cell phones while driving. It is noted that males constitute the majority of such drivers who use cell phones while driving their cars. On contrary, a number of studies have argued over the results of abovementioned study, as only sixty-five accidents out of a million accidents reported cell phone/s inside the car (Hole, pp. 70-73), and thus, studies related to such issue has not provided concrete results so far.
            At the same time, no expert disregard the risks involved in using cell phones while driving, as it is observed that drivers using cell phones are more likely to notice brake lights, as compared with drivers not using one. (Britt, 2009) In addition, drivers using cell phones take a longer time to get along with traffic flow, which often results in snarl traffic, and may cause accidents. (Dorn, pp. 23-25) Some of the advocates of drivers using cell phones have indicated that hands-free do not distract drivers; however, experts have argued over such statement stating that physical presence of cell phones is not the cause, but the conversation itself that distracts drivers and results in accidents. (Britt, 2009)
            Another study related to cell phones and driving have indicated that drunken drivers with alcohol level of 0.08 are more adept as compared with chatty drivers using cell phones that advocates the notion of accidents caused by usage of cell phones while driving. (Nakora, pp. 4) One of the other factors involved in causing accidents while driving is that cell phone usage does not allow a driver to control steering wheel with two hands, resulting in reduction of control and power of the driver. (Ling, pp. 49-53) Moreover, drivers often take their eyes off from the road, in order to receive a call or dial a number that has often been a cause of accidents. (NOLO, 2009)
            Furthermore, drivers are more likely to ignore traffic signs during their conversations over cell phone, and it is possible to confront an accident subsequently. Some other studies have involved factors of emotions and stress during cell phone conversations that is another reason in favor of the topic. (Malley, pp. 9-12) Conclusively, the paper has discussed some of the significant risks and factors associated with cell phone usage while driving that increase the chances of road accidents. It is hoped that the paper will be beneficial for students, teachers, and professionals in better understanding of the topic.
Works Cited
            Britt, Robert Roy. "Drivers on Cell Phones Kill Thousands, Snarl Traffic." Live Science Website, 2005. Retrieved on June 9, 2009; http://www.livescience.com/technology/050201_cell_danger.html
            Dorn, Lisa. Driver Behavior and Training. Ashgate Publishing Limited, 2003.
            Hole, Graham. The Psychology of Driving. Routledge, 2007.
            Ling, Richard Seyler. The Mobile Connection. Morgan Kaufmann, 2004.
            Malley, Chris O. "Driving to Distraction." Popular Science Magazine. October 2000.
            Nakora, Hans. "Cell phones now Major Cause of Road Accidents." Arusha Times Weekly Newspaper of Tanzania, 2005.
            NOLO. Articles on Car Accidents caused by Cell Phone Use. Nolo Website, 2009. Retrieved on June 9, 2009; http://www.nolo.com/article.cfm/ObjectID/B63858DD-BDD6-4B19-8FE077981A4EEAE9/catID/C2B5FF79-6DD8-4FD5-85351429C56DCFFD/104/199/255/ART/
Related Topics