Causes and Effects of E-Waste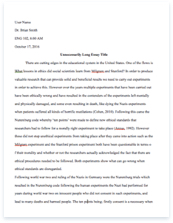 The whole doc is available only for registered users
A limited time offer! Get a custom sample essay written according to your requirements urgent 3h delivery guaranteed
Order Now
Topic: As technology develops, the amount of E-waste has also increased. What are some causes and possible effects of the increasing amount of E-Waste? The electronic trade is more vibrant than ever before because of the race to generate more technologies of many companies around the world. This development, however, leads to the old electronic product replacing, which cause the amount of E-waste to skyrocket. As a result, the Earth is in danger since the environment has been ruined, and therefore, putting people's health in warning. This essay will describe the major causes and negative effects of increasing E-waste. The main cause of this issue is that the affordability of personal electronic has increased markedly.
In the meantime, mobile phones and computers are causing the biggest problem because they are replaced most often. The companies' competitive prices have exploded the large consumption of electronic equipment. In fact, 674 million mobile phones were sold worldwide in 2004(Greenpeace). Furthermore, this problem also results from the greater technological advances. In other words, the model of electronic product has quickly superseded than that before. According to Greenpeace the average lifespan of computers in developed countries has dropped from six years in 1997 to just two years in 2005. Apparently, the amount of E-waste is discarded globally each year as a consequence of upgrading or pursuing new model of customers and the strategy which is called "design to dump" of the manufactures to reach the huge level of sales in order to soar their profits.
The possible effect of increasing E-waste is environmental contamination. When thrown away, they end up in landfill, incinerators or more recently, are exported to Asian countries to recycle. Unfortunately, dangerous medicals and toxic metals inside those devices may leach into the land over time. The situation even getting worse during disposal process when they are burned then poisoned gases release into the air. As a consequence, the environment is threatened seriously. Although recycling can be considered likes a good way to deal with the E-waste problem, it can harm many workers in recycling workshop as well as their neighbors and impact to environment. Some serious health issues, including cancer, nervous system and reproductive system result from exposure to toxic chemical and environmental pollution. Basically, the danger of E-waste growth may bigger than people can image.
In conclusion, increasing in the supply and demand of electronic trade results in the speed of electronic discarded. Due to pressure from environmentalists and human health, the producers begin looking for the solution to E-waste. Some organizations have been established to control and help many people over the world aware this problem.
Related Topics