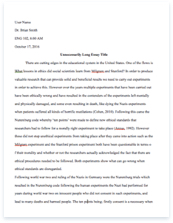 The whole doc is available only for registered users
A limited time offer! Get a custom sample essay written according to your requirements urgent 3h delivery guaranteed
Order Now
1) What are the roles and benefits of branding to sellers and buyers in the food and beverage business? Is branding only for big companies? Why or why not?
Branding is a basic decision in marketing products, this is whereby an organization uses a name, a phrase, design, symbols or combinations of these to identify its products and distinguish themselves form their competitors. The benefits of branding to sellers and buyers in the food and beverage business would be that buyers can identify with the brand and what the brand promises such as quality or affordability. In the case of Mr Bean, branding in the F & B business their brand slogan tells customers how they are "Bringing you life's simple pleasures". Sellers such as Mr Bean in the F & B business can also distinguish themselves from their competitors. Also sellers can help develop brand loyalty and retain their customers for sellers. This is seen in the case study as fans of Mr Bean leave their messages of support on the website evidence of brand loyalty and support. Branding benefit sellers in that they can recognize competing products to Mr Bean such as Rochor Beancurd House a competitor of Mr Bean, and they will be informed.
They can then avoid patronizing and purchasing products from Rochor Beancurd House and purchase Mr Bean products. This is related to brand loyalty as buyers only stick to the brands, which they are loyal to and support. Branding is not only limited to big companies as small and medium enterprises can engage do and can engage in branding to differentiate their products in a highly competitive market with many competing various products. Small and medium businesses do this to differentiate themselves from competition. These small and medium businesses can use branding as way to create and generate greater market share. They can also use branding to generate greater brand loyalty thus retaining loyal customers. This is seen in the case study, as consumers voted Mr Bean as the most popular brand in 2007 for the Singapore Prestige Brand Award. This recognition shows that small and medium businesses need and can engage in branding. This is seen and related because as recently as 2010 a competitor of Mr Bean, Jollibean was one of top twenty brands in the Singapore Prestige Brand Award under the established brands categories.
However branding may not be suitable for small and medium businesses if after doing market research they see that the cost of advertising and brand promotion is great with little recognition and market share despite vigorous promotion efforts. Also small and medium businesses should not try branding as they might encounter counterfeiting this is whereby their brands are illegally hijacked with no revenue returning to the business. Another reason why small and medium businesses should not engage in branding is that their own brands and products may end up looking too similar and may confuse consumers. An example would be Mr Bean and their competitor Jollibean, first time consumers maybe confused as to which brand is better and maybe confused by their similar offerings of products selling soy bean milk, bean curd and other snacks. Another issue that might deter small and medium companies from using branding to improve their business would be the challenge of picking a good brand name.
Firstly the brand name should suggest product benefits in this case, Mr Bean suggests a healthy food product. Secondly the name should be memorable and distinctive, in this case Mr Bean as a name is memorable however to other business they might have trouble finding a distinctive name an example would be the case of Old Hokkien opened by Yew Kee Wee his restaurant's name was not distinctive enough. Thirdly the brand should fit the company and product image, in this we see that Mr Bean connotes soya beans and related products. Also the name should have no regulatory restrictions in this case Mr Bean is a trademark registered trademark. And lastly the name should be simply in this Mr Bean is a simple enough name however firms may have great challenges coming up with a brand name that encompasses all the above mention factors and if the brand does not take off the small and medium businesses will lose revenue.
2)What constitutes the brand identity of Mr Bean? What is your evaluation of the Mr Bean brand identity? What will you add and what will you subtract from this identity?
The brand identity of Mr Bean is "Bringing you life's simple pleasures." This is seen in the case study. Also the case study mentions that as a brand Mr Bean "hopes to inspire and touch lives." As a brand Mr Bean is also a fast food seller, selling soya bean drinks and soya pastries. We see that the brand name for Mr Bean fulfils the criteria of a good brand name. Firstly the brand name Mr Bean suggest their products benefits, in this case the bean in Mr Bean would refer to soya bean related products. Mr Bean is a distinct and memorable name with image of a happy smiling bean this helps consumers remember the brand of Mr Bean as a positive brand. The brand name of Mr Bean fits the company image as bean connotes a firm selling food and beverages to customers and specifically soya bean related products. The brand name of Mr Bean is a registered trademark and is protected under the law. Lastly the name of Mr Bean is simple enough and the logo of a happy smiling bean helps reinforce the image of a business that is dynamic and positive striving to provide a pleasured filled experience for their customers.
The brand image of Mr Bean of a smiling bean is also simply drawn not looking too complicated as well with a relaxed sense of state. The brand mascot of Mr Bean is a happy positive and jumping bean, which seems to be leading and in this case it could be suggesting that the brand leads customers to "life's simple pleasures" their brand identity. Thus we see that the Mr Bean brand focuses on enhancing emotional links with customers, from product packing to displays attention was paid to create a stronger and closer brand connection with its target audience. And this is seen in the case study. What I would add to further enhance the brand personality of Mr Bean would be focus on healthy eating and sustainability of the environment. This is because; increasingly these are issues, which are gaining greater recognition in Singapore, as citizens are more educated. Mr Bean could attempt to show this by partnering with environmental organizations to show sustainability and besides that show that their food is healthy and promote more customers to consume their products by showing a jumping and exercise cartoon 'Bean' for healthier product ranges.
3)How can brand loyalty be built? What is your evaluation of the steps undertaken by the company to build customer loyalty to the Mr Bean brand? What other recommendations would you propose to strengthen brand loyalty?
Brand loyalty can be built through creating a brand that has personality this is whereby a set of human characteristics relate to a brand name. In this case Mr Bean's brand personality is that it is simple and has much pleasure as seen in it's logo. With this brand personality this can be further built on with brand equity, this is whereby the added value a given brand name gives to a product beyond the functional benefits. There are advantages of brand equity competitive advantage and consumers willing to pay a higher price with brand equity. The process is to bring brands from a broad awareness of brand salience to consumer brand resonance. This step to achieve this would be to develop positive brand awareness. The Mr Bean has achieved this positive brand awareness by associating their brand with bringing customers this is seen with Mr Bean's products of soya bean related products such as soya bean milk and pastries which are freshly made at the retail outlet. This ensures that customers only consume the freshest products. The next step would be to establish a brand's meaning in the minds of consumers.
Here we see that the Mr Bean brand achieved this in 2004 by embarking on a comprehensive branding exercise creating a new brand identity and direction. This would lead on to create the ideas in the minds of customers that the Mr Bean a brand that assures fresh quality and strives to bring customers "life's simple pleasures." The current level which Mr Bean as brand trying to improve their brand equity, is eliciting the proper consumer responses to the brand's identity and meaning. We see that here consumers see Mr Bean as a brand which is popular and positive, this is evidenced in the case study whereby fans leave messages on the company website to say how Mr Bean brightens up their day. The Mr Bean brand is also recognized to be popular having been voted most popular brand in the Singapore Prestige Brand Award under the established brand award category. Also in 2006 the Mr Bean brand redesigned their logo comprising of a smiling bean with the Mr Bean brand name and the tagline "life's simple pleasures", to make it look more modern and in tune with customers identity with the brand. This thus increases greater positive feelings to the brand of Mr Bean.
Thus far we have seen that the Mr Bean brand has been successful in the first three stages of equity branding. However as a brand, the ultimate stage for the Mr Bean brand to achieve is consumer brand resonance whereby there is active loyalty relationship between consumers and the brand. There is a deep psychological bond with the brand and consumers have a personal identification with that brand. To work to this level Mr Bean could consider making consumers identify their brand as part of them and their lifestyle. A few ways can be achieved through this. Firstly the brand could embark on understanding consumer behaviour and how their brand Mr Bean relates to their customers and brand loyalty and the relationship between their lifestyles and habits. Also Mr Bean could do research to find out what are the attitudes and values of the consumers which buy their products and work towards creating a resonance.
They can do this by understanding personal influences on their brand. They could use opinion leaders using a celebrity to be their brand spokesperson. They can look to understand who are their consumers, what are their social classes and income and then segmentising their market into different consumers. They can also do more research to understand where their product is in the market and try to position it such it will be purchased by more customers. Other ways to increase their brand loyalty would be to reach out to their customers through marketing online and social media online. They can tap into these as tools and platforms to connect with customers and understand what the modern consumer wants to have in their products and brand.
Bibliography
Kerin, Hartley, Rudelius, Lau. Marketing in Asia, Ninth Edition. McGraw-Hill. 2009
Related Topics