Bussiness etiquette in different countries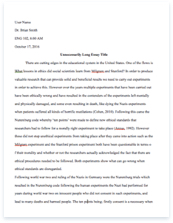 The whole doc is available only for registered users
A limited time offer! Get a custom sample essay written according to your requirements urgent 3h delivery guaranteed
Order Now
There are different opinions about what is polite or impolite. Different cultures express politeness in different ways. Even in the same country, there may be different views about what are good manners or bad manners. But the same rules apply everywhere. Politeness is about showing respect for others. It means thinking about other people's feelings. In formal situations, we follow standard rules for politeness. In business, we are usually polite when we make new contracts, meet customers or people from other companies.
Politeness is often linked to status. We are usually more polite to people above us in the organizational hierarchy. In today's working environment, most managers show respect for their workers. They might say, "We really need to send the report as soon as possible. Could you please do it today?" If you consider other people's feelings, they are usually more willing to work hard, to help and to cooperate. Different business etiquette:
Brazilians stand very close and use physical contact during conversations. In Brazil, closeness inspires trust, and trust inspires long-term relationships. Canadians tend to be extremely punctual and meetings are well-organized and adhere to time schedules. So, you must be on time. In Chine give yourself a Chinese. It's considered a sign of respect and commitment. Also, you should bring a small gift from your hometown or country to business meetings. Chinese businesspeople appreciate presents. Indians are very polite. Avoid use of the word "no" during business discussions; it's considered rude. Opt for terms such as "we'll see," "I will try," or "possibly." Don't order beef if attending a business meal in India. Cows are considered sacred Indian culture. So, knowledge of business etiquette in different countries is very important for successful negotiations.
Pricing strategy.
Price is important to everyone. Companies spend a lot of time deciding how to set price. But they often don't choose the best method of pricing their products. This can have a huge impact on profitability. A study of 2,400 companies showed what happened when they followed one of three strategies. The first strategy was to reduce costs by one per cent. The second was to increase the volume of sales by one per cent. And the third was to increase all their prices by one per cent. The companies who reduce their costs improved profitability by 2.3 per cent. The companies who increased their volume of sales also had an increase in profitability – of 3.3 per cent. But the companies who increased their prices saw the biggest increase, with profits increased by as much as 11 per cent.
So how should companies set price for a product? One method is a simple "cost-plus" strategy. You calculate what it costs to produce an item and then you add the profit margin you'd like to have. And that's your price. Another method is to find your customers are ready to spend on that product. Then you set the price to match. And a third way is to look at the competition.
You see what your competitors are asking for the same kind of product and you set your price at about the same, or lower if you want to be competitive. Pricing is really difficult to get right and companies have to think carefully about the different factors. For example, ask: Who are your target customers and is price important for them? A second questions is: What kind of product or service are you selling? Because if it's a quality product or a special service that no one else can sales. Pricing should be part of your plan. You shouldn't develop a product and they say: "OK, now let's think of a price".
Importance of brands strategy.
Brand strategy goes way beyond just a logo or graphic element. When you think about your brand, you really want to think about your entire customer experience…everything from your logo, your website, your social media experiences, the way you answer the phone, to the way your customers experience your staff. When you look at this broad definition of brand strategy, it can be a bit overwhelming to think about what is involved in your brand. In short, your brand is the way your customer perceives you. It is critical to be aware of your brand experience and have a plan to create the brand experience that you want to have a good brand doesn't just happened, it is a well thought out and strategic plan. So, brand strategy is important because:
Branding promoting recognition.
Your brand tells people about your business DNA (ДНК).
Your brand provides motivation and direction for your staff. A strong brand generates referrals.
Your brand represents you and your promise to your customer. Your brand helps you create clarity and stay focused.
Your brand helps you connect with your customers emotionally. A strong brand provides your business value.
Types of insurance. A typical structure of an insurance company. Types of insurance:
Commercial insurance protects business owners from certain losses, including injured workers and damage to equipment and buildings. Life insurance provides protection in the event of a death. Payment is made to the nearest relative or other named beneficiary. Auto insurance protects against financial losses if you have an accident. Cover includes medical expenses. Your car is also protected against fire and theft. Home insurance can cover fire, weather-related destruction and other losses. The policy covers the cost or labor, materials and services necessary to replace or repair building damages. Travel insurance is insurance that is intended to cover medical expenses and other losses incurred while traveling, either within one's own country, or internationally. A structure of an insurance company:
Underwriting (Underwriting is the heart of any insurance company. It is underwriters who determine what risks to accept and how much to charge for each policy). Operations And Policy Administration (The operations departments of insurance companies are responsible for the delivery of information to an underwriter, whether that delivery is a paper file or computer record). Claims (The claims department is responsible for honoring the promise of the insurance policy. These employees start by accepting a loss report from the client or broker, and dispatch field adjusters to examine the loss. They then guide the insured through the process of repairing or replacing the lost or damaged items).
11. Promoting the image.
Promoting the image is an integral part of any business's success, as it is through promotion that a business expands its customers database and opens new windows of opportunity. There are many ways promoting the image in a business, and each varies in regards to time, labor and costs. So, what we can promote the image:
1. Create a brand image, or logo. Grow your brand by placing your logo in your business cards, email signatures, brochures, signs, website. 2. Network. Meeting professionals from other, related businesses is an effective form of business promotion, as it provides you with opportunities to learn about your competitors. 3. Advertise. Consider different methods for advertising your business: Place print ads in magazines, newspapers, coupon books, trade journals and industry magazines Television and radio commercials are effective ways to promote your business to a broad audience You may purchase mailing lists targeted to your segment of the consumer market, then mail out letters, brochures, catalogs or postcards You may hire a PR firm to create publicity for you in the form of news write-ups and press release 4. Build business partnerships with other organizations.
In my opinion, this method in the most effective method promoting the image.
12. LEARN Routine.
LEARN Routine (Listen, Empathise, Apologise, React, Notify). Listen – Don't interrupt when the customers explaining the problem. Listening demonstrates curiosity, respect and care. It establishes a constructive environment where you can address the issue together. That is, if you can show each other that you are really listening. Empathise – Show that you understand how the customers is feeling. Put yourself in the customer's place. Everyone has experienced bad service at some point. Interrupting the customer will make the person feel your concern with the problem is not genuine. Apologise – Say "sorry". Apologize for any inconvenience or misunderstanding React – Promise to do something.
Notify – Tell manager about the problem
If we use LEARN Routine, we will be more successful and our relationship with the customers will be more productivity. So, LEARN Routine help us to understand what the customers want and how we can help our customers.
1. Virtual teams. Advantages and disadvantages of working in virtual teams. Ways of communication in such teams. 2. Promoting the product. Different methods to promote and sell products and services.
3. Managing large amounts of information. Your own way of managing large amounts of information.
4. A product launch.
5. Being polite at work.
6. Price trends.
7. Business etiquette in different countries.
8. Pricing strategy.
9. Importance of brand strategy.
10. Types of insurance. A typical structure of an insurance company.
11. Promoting the image.
12. LEARN Routine.
13. 1.What is success? What makes a company successful?
14. Dealing with complaints.
15. Setting up a new business. Five important steps for launching a business.
16. Increasing productivity.
17. Ventures into space. Their financing.
18. Just-in-time production. Efficient stock control.
19. Starting a career. Ways of finding a job.
20. Importance of creativity in different fields of business.
21. Venture capital.
22. Creative solutions. What can managers do to stimulate creativity?
23. Setting up an office abroad.
24. Developing company creativity.
25. Advantages and disadvantages of online job-search sites.
26. What motivates people to work harder.
27. The application process. Finding a job.
28. What do workers need in order to feel motivated.
29. Preparing a CV. Some specific advice for recent graduates.
30. Management styles.
Related Topics