Business Leadership: Compare And Contrast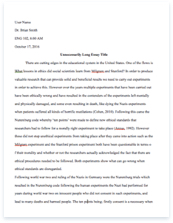 The whole doc is available only for registered users
A limited time offer! Get a custom sample essay written according to your requirements urgent 3h delivery guaranteed
Order Now
Purpose The purpose of this paper is to present the "three keys for leading" of Tichy (1997) and the seven-step "planning and development" along with "coaching" toward leadership of Hughes, Ginnett, and Curphy (2006).
Objective The objective of this paper is to compare and contrast the viewpoints of Tichy (1997) and Hughes, Ginnett, and Curphy (2006).
The "Three Keys for Leading" of Tichy  "If long-term success requires more leaders at more levels than your competitors, then teaching, coaching, and cultivating others becomes a strategic imperative for senior executives," writes Tichy (1995). The "ability to develop the leadership of others requires three things: a teachable point of view, a story for your organization, and a well-defined methodology for teaching and coaching"—they are listed and briefly explained below.
Teachable point of view. To succeed as a leader you must be able to articulate a defining position for your organization. You must be able to talk clearly and convincingly about who you are, why you exist, and how you operate. This means you need to have ideas on products, services, distribution channels, customers, and growth. These ideas need to be supported by a value system that the leader articulates, exemplifies, and enforces.
But you also need something I call e-cubed: emotional energy and edge. Winning leaders seem to naturally generate positive emotional energy in others. They also have the edge to face reality and make tough yes-or-no decisions….But leadership is the ability to see things as they really are and to mobilize an appropriate response. You can only make those decisions and engender that response if you have clear ideas and values. All three components of leadership — good ideas, appropriate values, positive energy and edge — are part of the package you present to those you hope to develop
Living stories. The basic cognitive form in which people organize their thinking is the narrative story. Individuals, families, organizations, communities, and nations all have tales that help make sense of themselves and the world. There are three kinds of stories that leaders can tell. There's the "who I am" story in which leaders describe themselves….There's the "who we are" story, in which you articulate for your constituents what their identity is….But the most important leadership tale is the "where we are going" story….Winning business leaders use the power of storytelling as effectively as our most gifted public leaders….Dramatic storytelling is the way people learn from, and connect with, one another. That is why CEOs — Bill Gates, Andy Grove, Bill Pollard — write books. It is more for the benefit of their constituents than for the general public.
Teaching methodology. To be a great teacher you have to be a great learner. Most effective teachers — and leaders — will tell you that they grow as much as those they teach and lead. The process of teaching can be quite simple; it starts with having a conscious system for interacting with people….You must be methodical but not mechanical in your approach to teaching. To make a difference, you must have the self-confidence to be vulnerable to others; you need to share your mistakes and doubts as well as your accomplishments….You can't live with your troops off-site for five days, 16 hours a day, and be anything but genuine. Phonies and martinets will be found out by the end of day one.
The Seven-Step "Planning and Development" toward leadership along with "Coaching" of Hughes, Ginnett, and Curphy "A good development plan is like a road map. It clearly describes the final destination, lays out the steps or interim checkpoints, builds in regular feedback to keep people on track, identifies where additional resources are needed, and builds in reflection time so that people can periodically review progress and determine whether an alternative route is needed" (p. 522). Table 1 shows a shortened seven "specific steps for creating a high-impact development plan" designed by Hughes, Ginnett, and Curphy (1997, pp. 523-524).
Table 1. Steps for Creating High-Impact Development Plan (Hughes, Ginnett, and Curphy (1997).
Step 1: Career and Development Objectives. Your career objective comes directly from the Goals quadrant of the GAPS analysis; it is where you want to be or what you want to be doing in your career a year or so in the future.

Step 2: Criteria for Success. What would it look like if you developed a particular skill, acquired technical expertise, or changed the behavior outlined in your development objective? This can be a difficult step in development planning particularly with 'softer' skills, such as listening, managing conflict, or building relationships with others.

Step 3: Action Steps. The focus in the development plan should be on the specific, on-the-job action steps leadership practitioners will take in order to overcome their development need.

Step 4: Whom to Involve and Reassess Dates. This step in a development plan involves feedback—whom do you need to get it from and how often do you need to get it?

Step 5: Stretch Assignments. When people reflect on when they have learned the most, they often talk about situations where they felt they were in over their heads. These situations stretched their knowledge and skills and often are seen as extremely benefit to learning.

Step 6: Resources. Oftentimes people find it useful to read a book, attend a course, or watch a videotaped program to gain foundational knowledge about a particular development need.

Step 7: Reflect with a Partner. In accordance with the Action-Observation-Reflection model … people should periodically review their learnings and progress with a partner.

Coaching for leadership development On "coaching," Hughes, Ginnett, and Curphy (1997, pp. 530) write:
If you watched any of the Sydney Olympics in 2000, then you would have seen that many of the world's top athletes had at least one and sometimes two or three coaches. If these world-class athletes feel that coaching can enhance their performance, then it is likely that good coaches can also enhance the performance of any organization's top employees.
The first step in informal coaching involves establishing a relationship built on mutual trust and respect with a follower. If a follower does not trust or respect her leader, then it will be very unlikely that she will pay much attention to his ideas for her development. There are several things leaders can do to forge a partnership with coaches. First, it will be much easier for leaders with high credibility to build strong partnerships with followers than for leaders with low credibility. Therefore leaders need to determine where they are on the credibility matrix and they may need to take appropriate developmental steps to improve their credibility before their coaching suggestions will have much impact. These developmental steps may include building technical and organizational knowledge as well as building strong relationship with the individuals they want to coach. Leaders will also need to spend time listening to their coaches; they need to understand coachees' career aspirations, values, intrinsic motivators, view of the organization, and current work situation. Good coaches can put themselves in their coachees' shoes, and can understand how coaches may view issues or opportunities differently from themselves.
Comparison and contrast of two viewpoints Tichy views leaders a "teachers" and "coaches"; while Hughes, Ginnett and Curphy expect leaders to be "coaches" similar in almost all respect to athletic coaching at Olympics level. The approach of Tichy has three components with an emphasis on "story-telling" disposition in penetrating the minds and hearts of targeted prospective leaders; on the other hand, Hughes, Ginnett and Curphy, puts forward a competent and trustworthy Olympic coach of athletes type of relationship although in a corporate organizational setting. Tichy uses "methodology of teaching" as his way of getting inside his subject; while Hughes, Ginnett and Curphy use a seven-step "planning and development" approach toward developing prospective leaders. Common to both authors is the use the term "coach" in exemplifying the huge role of a leader in its plan to develop prospective leaders in an organization.
Tichy's three kinds of stories—"who I am", "who we are", and "where we are going"—serve as the concrete foundation in influencing targeted organizational leaders; whereas, Hughes, Ginnett and Curphy, use "credibility" and "trust"-worthiness as a necessary precondition before a leader can build a "partnership" with a targeted prospective leader to be developed.
References
Hughes, R. L., Ginnett, R. C. & Curphy, C. J. (2006). Leadership: Enhancing the Lessons of Experience (5th ed.). Boston: McGraw-Hill/Irwin. [ISBN: 0-07-288120-8 (Hardback)]
Tichy, N. M. (Fall, 1997). The Mark of a Winner. Leader to Leader, No. 6, http://www.leadertoleader.org/knowledgecenter/L2L/fall97/tichy.html (Feb. 16, 2007).
Related Topics