Are You for or Against Having a Boyfriend or a Girlfriend in Senior High School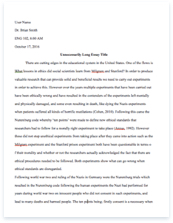 The whole doc is available only for registered users
A limited time offer! Get a custom sample essay written according to your requirements urgent 3h delivery guaranteed
Order Now
When it comes to having a boyfriend or a girlfriend in senior high school, I am opposed to it because it may distract students' studies. Besides, teenagers may not be mature enough to choose their ideal partners and their relationship may also affect people around them. First, it may influence teenagers' studies if they have boyfriends or girlfriends in senior high school. They may start failing most of the tests, and not concentrate on schoolwork and it might lead to unsatisfying grades. Take one of my friends, Eric, for example.
He studied hard and his scores were above 80s on test. However, when he started seeing someone who he loves, and the situation changed. They fell in love and their studies went down like the Titanic. On the other hand, they could hardly focus on the lectures while they were sending notes in class. Our homeroom teacher was very disappointed at their performance in school, so she talked with them to help them back to the right path. What's more, I think senior high students are not mature enough both mentally and physically to find their true love.
They might think that love is as easy as it is shown on TV or movies, but truly it's not. Nevertheless, when problems occur, teenagers are unable to deal with them properly. Many people committed suicide after a break up or a betrayal by their lovers. Furthermore, at this stage, most of the teenagers might choose lovers out of physiological need or similar impulse. They may do something improper such as unmarried pregnancy, which may totally change their future. As result, it is hard for them to find their ideal partner.
Last, their relationship might affect how they get along with their family and friends because they tend to spend more time with their lovers instead of their friends and family. This will change some relationships as hanging out with buddies and chatting with family are important to the bond between them. For example, one of my friends talked nothing but boys after she was in love, yet it became annoying and led us to become estranged. Also, if the parents disagree with their romance, it may cause tension between them, specially when teenagers are in their rebellious phase.
There may be quarrels or physical confrontations between them. Therefore, teenagers' having romance in senior high school may affect the relation between their friends and family. In brief, I think it will be better for teenagers to have boyfriends or girlfriends when they are older. They may be more capable of managing their studies and balancing their life with friends and more mature to choose their future husband or wife.
Related Topics