Blind Lemon and Ray Charles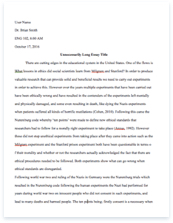 The whole doc is available only for registered users
A limited time offer! Get a custom sample essay written according to your requirements urgent 3h delivery guaranteed
Order Now
It's hard to sum up all the magnificent work that Ray Charles and Blind Lemon Jefferson have produced. Each with their own unique styles have greatly influenced the genre of blues and have touched the hearts of many; both overcoming difficult obstacles such as blindness. Blind Lemon Jefferson was born blind whereas Ray Charles started to lose his eye sight at 5 and later became completely blind at the age of 7 due to glaucoma.
Blind Lemon was born on September 24, 1893 in the great state of Texas with the full name of Lemon Henry Jefferson. Blind Lemon Jefferson was reportedly born in East Texas on a farm, having eight siblings. Since Jefferson was born blind he was unable to help his family on the farm and took to music quickly instead. He taught himself guitar and moved to Dallas. There he played in the streets throughout most of the day. He was most often found playing in the Deep Ellum area of Dallas where he eventually met another bluesman who would one day be famous, Leadbelly. Jefferson had uniqueness to his style of blues. He had a high pitched voice and played the guitar with fast fingers. His career quickly started off when he was signed to paramount records. Some of his original and most well-known songs are "Matchbox Blues," "See That My Grave Is Kept Clean," and "Black Snake Moan." Shockingly, Jefferson died at the age of 30 in Chicago supposedly in a snow storm. No death certificate has been recorded. Blind Lemon is known as the "Grandfather" of blues, truly leaving a strong impression into the shaping of blues.
Ray Charles was born on Sept. 23, 1930, in Albany Georgia with the full name of Ray Charles Robinson. Young Ray grew up during the Great Depression, a period when there was almost no such thing as financial gain for anyone and particularly a black family living in the totally segregated South. This greatly affected his style and lyrical meaning behind his many hit songs including "Night Time is the Right Time," "Georgia on My Mind," "I Can't Stop Loving you," "You Don't Know Me," and "Hit the Road Jack." Ray Charles became a very successful lyricist, pianist, and singer influenced by his down home Georgia roots. He sang many different genres of music such as rhythm and blues, gospel, country, and pop. He was diagnosed with liver cancer in May of 2003. On Thursday, June 10, 2004, he died at his home in Beverly Hills, Los Angeles, at 11:35 AM, surrounded by many friends and family members. The cause of death was Hepatocellular Carcinoma. Both Blind Lemon and Ray Charles left footprints that will forever live on in music, noting that even with certain restrictions it is still possible to achieve greatness.
Related Topics