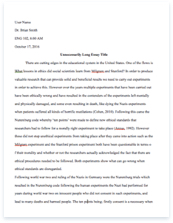 The whole doc is available only for registered users
A limited time offer! Get a custom sample essay written according to your requirements urgent 3h delivery guaranteed
Order Now
Spencer's Retail is a chain of retail stores based in Kolkata, West Bengal. Spencer's is based on the 'Food First' Format (it mainly offers fresh and packaged food). Many outlets though sport multiple formats for retailing food, apparel, fashion, electronics, lifestyle products, music and books. It is owned by the RPG Group, a major business house.
Spencer's  Retail Limited is one of India's largest and fastest growing multi-format retailer with 275 stores, including 36 large format stores across 66 cities in India. Spencer's focuses on verticals like food and grocery, fruit and vegetables, electrical and electronics, home and office essentials, garments and fashion accessories, toys, food and personal care, music and books. Established in 1996, Spencer's has become a popular destination for shoppers in India with hypermarkets and convenient stores catering to various shopping needs of its large consumer base.
Spencer's Retail is a part of the RPG Companies that deals with food, apparel, fashion, electronics, lifestyle products, music and books. : It has retail footage of approximately 1 million square feet and over 220 Spencer's stores in 35 cities. It also offers services such as gift vouchers and easy loans in association with CitiFinancial Consumer Finance India Ltd. It consists of Spencer's Hypermarkets, Spencer's Super, Spencer's Daily and Spencer's Express. Spencer's Retail has won various awards, some of the recent ones being: Reid & Taylor, Bond with the Best, Retail Excellence Award in 2011; Images Excellence Award for Pioneering Retail in East at the East India Retail Summit Awards, 2011; Vineet Kapila – CEO of Spencer's Retail was awarded the Retail Icon of the Year, 2010. It was ranked number 3 among the Most Trusted Brands in Retail, in the Brand Equity – AC Nielson Brand Survey, 2010. Also won the Sap Ace Award for Customer Excellence in 2010.
Since 1863, Spencer's has been a part of the Indian retail landscape. At one time, the Spencer's Empire stretched from Peshawar to Cochin, from Karachi to Chittagong, spanning the length and width of undivided India. Originally owned by a British gentleman – yes, there was a Mr. Spencer (John William Spencer, to be precise) – it acquired Indian ownership in the 1960s, and became part of the RPG Group in 1989.
Evolution
In 1995, RPG Enterprises, the flagship company of the RPG Group, launched Foodworld as a joint venture with Hong-Kong based Dairy Farm International. The joint venture, which operated supermarkets under the name "Foodworld" and hypermarkets under the name "Giant", was terminated in 2006. RPG retained 48 of the 93 stores it owned. These were re-furbished and their launch under the brand name, Spencer's, kicked off a new phase in both the history of the Spencer's brand, and the retail in India.
Since inception Spencer's has been a consumer-centric brand, constantly innovating, pioneering formats, evolving over time but always keeping consumer needs and satisfaction center-stage. Back in 1920, we were the first grocery chain in India. In 1980, we became the first supermarket chain, and in 2001, we introduced India to the joys of hypermarket shopping.
What has remained unchanged almost 150 years is the trust the Spencer's brand evokes. To the consumer, it carries the promise of innovation, quality, and service; the confidence that they will always be able to find a Spencer's at a convenient location; that it will have a pleasant ambience; and that it will offer a wide range of products at affordable prices.
Spencer's Retail has announced a tie-up with British retailer Woolworths Plc for exclusively selling its famous toy brand Chad Valley through its outlets.
Besides the Chad Valley range of toys (available at pricesRs.49 upwards), Woolworths is also planning to introduce the Ladybird range of kidswear.
A US $ 3.25 billion dollars business conglomerate, RPG is one of the powerhouses that drive Indian industry. With more than twenty companies, it spans six business sectors – Power, Tyres, Transmission, Technology, Retail and Entertainment. With such a diverse portfolio, RPG Enterprises has had unrivalled success which speaks very highly of the efficiency and vision with which the group is run. Over the years, RPG Enterprises has built a huge reservoir of trust and goodwill among the people of India. We at Spencer's are truly proud to be a part of the RPG family. About Spencer's Retail Ltd.
Spencer's Retail Limited, part of the Rs 13,500 crores RPG group, is one of India's largest and fastest growing multi-format retailer with 350 stores, including 35 large format stores across 60cities in India. Spencer's focuses on verticals like food and grocery, fruit and vegetables,electrical and electronics, home and office essentials, garments and fashion accessories, toys,food and personal care, music and books. Established in 1996, Spencer's has become a popular destination for shoppers in India with hypermarkets and convenient stores catering to various shopping needs of its large consumer base. We are proud today of our 350 stores across 60 cities covering a retail trading area of 1.3 million square feet and an astonishing 4.5 million customers a month. Spencer's is one of the earliest entrants into the retail space and literally introduced the Indian consumer to the concept of organized retailing. In fact, the first ever hyper store in India was launched by Spencer's at Hyderabad in the year 2001. The journey onwards has been one of the most aggressive of all the retail players in India. The company started its operations way back in the early 90's in the south and over the last one year-and-a-half, it has ramped up operations toabout 350 stores across 60 cities in India. Spencer's is on a high growth path.
Overview of Spencer's
Spencer's Retail Limited is one of India's largest and fastest growing multi-format retailer with250 stores, including 36 large format stores across 50 cities in India. Spencer's focuses on verticals like food and grocery, fruit and vegetables, electrical and electronics, home and office essentials, garments and fashion accessories, toys, food and personal care, music and books. Established in 1996, Spencer's has become a popular destination for shoppers in India with hypermarkets and convenient stores catering to various shopping needs of its large consumer base.
Operations
Spencer's has retail footage of over 1.1 million square feet and over 250 Spencer's stores in 50cities. The company operates through the following formats:
The Spencer's hyper stores are destination stores, of more than 15,000 sq. ft in size. They offer everything under one roof. The merchandise ranges from fruits & vegetables, processed foods (Ready to Eat, Ready to Cook, FMCG products),specialty foods including international, sugar free, organic foods, etc…groceries, meat, chicken, fish, bakery, chilled and frozen foods, garments, consumer electronics & electrical products, home care, home décor & home needs, office stationeries, soft toys. Besides, the stores also comprise book & music retailing, electronic gadgets and IT accessories. On an average, a Spencer's hyper stocks 70,000 SKUs across 35,000 items.
The Spencer's stores are neighborhood stores ranging from 1500 less than 15000 sq. ft. These stores stock the necessary range and assortment in fruit and vegetables, fmcg food and non-food, staples and frozen foods and cater to the daily and weekly top-up shopping needs of the consumer. Some of these stores which have floor area of more than 10,000sq ft sometimes offer home care products; personal care products, bakery, chilled and frozen food; baby care, basics in garments and limited range of electronics and electrical.
History
1987 – The company was established in the year. The main objects of the company are marketing and distribution manufacture of Pharmaceuticals-Aerated waters and other food products- Marketing of consumer durables- Trawlers and marine products processing- Travel and shipping- Imports and Exports – Hotels and Catering- Tea estater-Chain departmental stores-computer and computer services- Real Estates.- M/s Kellner Pharmaceuticals Ltd., Vulcan Electricals Ltd., Spencer International Hotels Ltd., Spencer, Furnitures & Furnishing, Spencer Estates Ltd., Spencer Consumer Products and Services Ltd., Spencer Pharmaceticals Ltd., G.F.Kellner & Co. Ltd., Fiesta Restaurant Ltd., Kartik Pharmaceuticals Ltd., and Spencer Information Services are the subsidiaries.
1995 – Spencer Industrial Fund Ltd has become a Subsidiary of Spencer International Hotels Ltd under provision of Section 4(1) (a) of the Companies Act, 1956 and accordingly a Subsidiary of this Company also from 24th January.
1996 – The Company has entered into a Technical Assistance cum Joint venture options Agreement with M/s. Dairy Farm International Holdings Ltd., a major International retailing force operating in several countries.
1997 – During the year the company has entered into a Joint Venture agreement with DFIMauritius Limited to enter yet another Retail Format. A chain of retail drugstores, dealing in Medicines, Cosmetics, Toiletries and allied Health and Beauty products, is proposed to beset up on a nation-wide basis.- A new company has been named as RPG Guardian Private Limited and is on a mission tolop a highly regarded retail business in India by offering excellent service and value to customers. The company has been set up on a 50 : 50 equity partnership basis. The total paid up capital of the company will be Rs. 450 lakhs consisting of 45,00,000 of equity shares of Rs. 10/- each.
1998 – Mr P.K. Mohapatra appointed as Managing Director w.e.f. 1st April.- The Company's expansion into Food Retailing through the chain of Food World Supermarket started during 1996 made significant progress during the year. – Foodworld has became a household name in three cities enjoying high patronage from its customers and suppliers.
2000 – Spencer & Company, an RPG group outfit, has signed a joint venture agreement with Dairy Farm International Mauritius (DFI) to launch a chain of large distribution infrastrucutre, essentially meant to serve the small retailer.- The Company will form a joint venture company, as a subsidiary of Spencer's.
ATTRACTIVE SCHEMES FOR CUSTOMERS
Celebrations
At Spencer's, we don't really need a reason to celebrate. Festivals – international, national and regional – are a natural cause for us to share joyous moments with our shoppers, as are seasons. Seasons. Opportunities to explore new cultures. Families and each of the members in them. Be sure to drop by the next Spencer's celebration in your city.
At Home with Spencer's
Reaches out to Spencer's core consumer base – women, in their colony or residential locality. For them we conduct workshops on cookery, art-of-life, health &hygiene, interior designing, fashion and beauty Participants share their ideas with us and each other.
Cookery Sessions
– As you can imagine, these are always popular. Expert chefs demonstrate the preparation of new dishes … of course, participants can always pick up the ingredients for these on their next visit to Spencer's. Guests get recipe leaflets for future reference, and are encouraged to share and demonstrate their own recipes.
Health & Hygiene Workshops
– Kaya Skin Clinic, a leading skincare clinic, brought their dermatologists to give our ladies tips on skin care and skin health.
"Good To Grow", our Kids Contact Program, celebrates our junior shoppers. Designed for children less than 10 years of age, it focuses on: Health – activities leading to overall fitness, of mind and body Creativity – activities leading to sharpening of basic skills Knowledge – activities connected to academics and general knowledge Entertainment – activities to develop their talent for entertainment Personality – activities leading to overall development.
SUGGESTIONS
1. Some %age of customers are dissatisfied with the range of biscuits, savoriesand beverages (FMCG FOODS). By survey method try to analyze about the wants of customer's& then try to provide services & products acc. to the demand and wants of customer's. 2. Some good products due to the lack of advertisement are less known to Customer's .So themember's of organization try to convince customers to buy those products which also hold goodquality & are able to gave competition to those well established brand.
Big Bazaar is a chain of hypermarket in India. As of June 2, 2012 there are 214 stores across 90 cities and towns in India covering around 16 million sq.ft. of retail space. Big Bazaar is designed as an agglomeration of bazaars or Indian markets with clusters offering a wide range of merchandise including fashion and apparels, food products, general merchandise, furniture, electronics, books, fast food and leisure and entertainment sections.
Big Bazaar is part of Future Group, which also owns the Central Hypermarket, Brand Factory, Pantaloons, eZONE, HomeTown, futurebazaar.com, KB's Fair Price to name a few and is owned through a wholly owned subsidiary of Pantaloon Retail India Limited (BSE: 523574 523574), that is listed on Indian stock exchanges.
Management
|Name |Designation | |Kishore Biyani |Founder and CEO | |Anshuman Singh |MD and CEO, Future Supply Chain Solutions Ltd | | Damodar Mall |Integrated Food Starategy, Future Group |
History
Big Bazaar was launched in September, 2001 with the opening of its first four stores in Calcutta, Indore, Bangalore and Hyderabad in 22 days. Within a span of ten years, there are now 161 Big Bazaar stores in 90 cities and towns across India. By September 2012 BIG BAZAAR will have two more stores in North east namely SILCHAR and JORHAT in Assam.
Big Bazaar was started by Kishore Biyani, the Group CEO and Managing Director of Pantaloon Retail India. Though Big Bazaar was launched purely as a fashion format including apparel, cosmetics, accessory and general merchandise, over the years Big Bazaar has included a wide range of products and service offerings under their retail chain. The current formats includes Big Bazaar, Food Bazaar, Electronic Bazaar and Furniture Bazaar. The inspiration behind this entire retail format was from Saravana Stores, a local store in T. Nagar, Chennai
The stores are customized to provide the feel of mandis and melas [2] while offering the modern retail features like Quality, Choice and Convenience. As the modern Indian family's favorite retail store, Big Bazaar is popularly known as the "Indian Walmart".
On successful completion of ten years in Indian retail industry, in 2011, Big Bazaar has come up a new logo with a new tag line: 'Naye India Ka Bazaar', replacing the earlier one: 'Isse Sasta Aur Accha Kahin Nahin'.
Strategy
According to Kishore Biyani's 3-C theory, Change and Confidence among the entire population is leading to rise in Consumption, through better employment and income which in turn is creating value to the agricultural products across the country.[4] Big Bazaar has divided India into three segments:
1. India one: Consuming class which includes upper middle and lower middle class (14% of India's population). 2. India two: Serving class which includes people like drivers, household helps, office peons, liftmen, washermen, etc. (55% of India's population) and 3. India three: Struggling class (remaining 31% of India's population). While Big Bazaar is targeted at the population across India one and India two segments, Aadhaar Wholesale is aimed at reaching the population in India three segment. With this, Future Groupemerged as a retail destination for consumers across all classes in the Indian society.
Operations
The Big Bazaar Store in Nagpur.
Most Big Bazaar stores are multi-level and are located in stand-alone buildings in city centers as well as within shopping malls. These stores offer over 200,000 SKUs in a wide range of categories led primarily by fashion and food products.
Food Bazaar, a supermarket format was incorporated within Big Bazaar in 2002 and is now present within every Big Bazaar as well as in independent locations. A typical Big Bazaar is spread across around 50,000 square feet (4,600 m2) of retail space. While the larger metropolises have Big Bazaar Family centres measuring between 75,000 square feet (7,000 m2) and 160,000 square feet (15,000 m2), Big Bazaar Express stores in smaller towns measure around 30,000 square feet (2,800 m2).
Big Bazaar has the facility to purchase products online through its official web page, and offers free shipping on some of their products.
Innovations
Wednesday Bazaar
Big Bazaar introduced the Wednesday Bazaar concept and promoted it as "Hafte Ka Sabse Sasta Din". It was mainly to draw customers to the stores on Wednesdays, when least number of customers are observed. According to the chain, the aim of the concept is "to give home makers the power to save the most and even the stores in the city don a fresh look to make customers feel that it is their day".
Sabse Sasta Din
With a desire to achieve sales of Rs 26 Crore in a one single day, Big Bazaar introduced the concept of "Sabse Sasta Din". The idea was to simply create a day in a year that truly belonged to Big Bazaar. This was launched on January 26, 2006 and the result was exceptional that police had to come in to control the mammoth crowd. The concept was such a huge hit that the offer was increased from one day to three days in 2009 (24 to 26 Jan) and to five days in 2011 (22-26 Jan).
Maha Bachat
Maha Bachat was started off in 2006 as a single day campaign with attractive promotional offers across all Big Bazaar stores. Over the years it has grown into a 6 days biannual campaign. It has attractive offers in all its value formats such as Big Bazaar, Food Bazaar, Electronic Bazaar and Furniture Bazaar – catering to the entire needs of a consumer.
The Great Exchange Offer
On February 12, 2009 Big Bazaar launched "The Great Exchange Offer", through with the customers can exchange their old goods in for Big Bazaar coupons. Later, consumers can redeem these coupons for brand new goods across the nation.
Timeline
2001
• Three Big Bazaar stores launched within a span of 22 days in Kolkata, Bangalore and Hyderabad 2002
• Big Bazaar – ICICI Bank Card is launched.
• Food Bazaar becomes part of Big Bazaar with the launch of the first store in Mumbai at High Street Phoenix 2003
• Big Bazaar enters Tier II cities with the launch of the store in Nagpur
• Big Bazaar welcomes its 10 million-th customer at its new store in Gurgaon 2004
• Big Bazaar wins its first award and national recognition. Big Bazaar and Food Bazaar awarded the country's most admired retailer award in value retailing and food retailing segment at the India Retail Forum • A day before Diwali, the store at Lower Parel becomes the first to touch Rs 10 million turnover on a single day 2005
• Initiates the implementation of SAP and pilots a RFID project at its central warehouse in Tarapur • Launches a unique shopping program: the Big Bazaar Exchange Offer, inviting customers to exchange household junk at Big Bazaar • Electronic Bazaar and Furniture Bazaar are launched
• Big Bazaar and ICICI Bank launched ICICI Bank-Big Bazaar Gold credit card program to reward its loyal customers. 2006
• Mohan Jadhav sets a national record at Big Bazaar Sangli with a Rs 1,37,367 shopping bill. The Sangli farmer becomes Big Bazaar's largest ever customer. • Big Bazaar launches Shakti, India's first credit card program tailored for housewives • Navaras – the jewellery store launched within Big Bazaar stores 2007
• The 50th Big Bazaar store is launched in Kanpur
• Big Bazaar partners with Futurebazaar.com to launch India's most popular shopping portal • Big Bazaar initiates the "Power of One" campaign to help raise funds for the Save The Children India Fund • Pantaloon Retail wins the International Retailer of the Year at US-based National Retail Federation convention in New York and Emerging Retailer of the Year award at the World Retail Congress held in Barcelona.
2008
• Big Bazaar becomes the fastest growing hypermarket format in the world with the launch of its 101st store within 7 years of launch • Big Bazaar dons a new look with a fresh new section, [email protected] Bazaar • Big Bazaar joins the league of India's Business Super brands. It is voted among the top ten service brands in the country in the latest Pitch-IMRB international survey • Big Bazaar initiated the Mega Saving "Monthly Bachat Bazaar" campaign, to provide exceptional deals on groceries and food items during the first week of every month. 2009
• Big Bazaar opens its second store in Assam at Tinsukia • Big Bazaar initiates Maha Annasantarpane program at its stores in South India – a unique initiative to offer meals to visitors and support local social organizations • Big Bazaar captures almost one-third share in food and grocery products sold through modern retail in India • Mahendra Singh Dhoni and Asin, youth icons of India, were chosen as the brand ambassadors of Big Bazaar • Big Bazaar announced the launch of 'The Great Exchange Offer' • Formed a joint venture with Hidesign to launch Holii, a new brand of handbags, laptop bags and other accessories. 2010
• Future Value Retail Limited is formed as a specialized subsidiary to spearhead the group's value retail business through Big Bazaar, Food Bazaar and other formats. • Big Bazaar wins CNBC Awaaz Consumer Awards for the third consecutive year. Adjudged the Most Preferred Multi Brand Food & Beverage Chain, Most Preferred Multi Brand Retail Outlet and Most Preferred Multi Brand One Stop Shop • Big Bazaar connects over 30,000 small and medium Indian manufacturers and entrepreneurs with around 200 million customers visiting its stores • Big Bazaar opens its third store in Kanpur at Z Square Mall • Big Bazaar opens its fourth store in Kanpur at Jajmau which is the largest leather tannery garrison of Asia • Vidya Balan was chosen as the brand ambassador of Big Bazaar's Price Challenge exercise • Ranked 6 among the Top 50 Service Brands in India.
2011
• Big Bazaar forays into the rural wholesale and distribution business through 'Aadhaar Wholesale' store at Kalol, Gujarat. • Big Bazaar has come up a new logo with a new tag line: 'Naye India Ka Bazaar'. • 200th store opened in India.
• Future Group has launched its latest venture, Foodhall – a premium food destination across 10 metros in India • For the convenience of the online customers, Big Bazaar has started free shipping on all orders above Rs. 1000. • Entered into an agreement with Hindustan Unilever to co-develop and co-brand bakery products, which would be sold exclusively at Big Bazaar stores. 2012
• Big Bazaar entered into a five year multi-million dollar deal with Cognizant Technology Solutions for IT infrastructure services that support Future Group's network of stores, warehouses, offices, and data centers. • Partnered with Disney to launch "Kidz Cookies", exclusively for kids across India. • Big Bazaar is planning to add further value to its retail services by offering Value added services like grinding, de-seeding, vegetables cutting at free of cost.
Related Topics