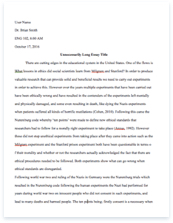 The whole doc is available only for registered users
A limited time offer! Get a custom sample essay written according to your requirements urgent 3h delivery guaranteed
Order Now
I. MissionBest Buy has been changing their mission statement through the years which can be looked at as their weakness not being able to provide a stable one.
"Our formula is simple: we're a growth company focused on better solving the unmet needs of our customers-and we rely on our employees to solve those puzzles. Thanks for stopping. "Company's mission in 2005: "Best Buy mission is to bring technology and consumers together in a retail environment that focuses on educating consumers on the features and benefits of technology and entertainment products".
Revised Mission statement: Best Buy's mission is to bring technology and consumers together in a retail environment. We strive to meet and exceed our customers' expectations and preserve our public image as the leading low-cost specialty retailer. We are dedicated to providing the best quality electronics and home office equipment in the North American retail industry. As a leading technology provider we strive to incorporate the best, most reliable technology into our everyday operation to ensure efficiency and maximize revenues. Best Buy as a whole feels that success is not only dependent on our growth and profitability, but also the well being of our employees and the satisfaction of our customers.
The latest motto however is "Buyer be happy."II. SWOT Analysis (minimum 3 each)A. Strengths1.Largest electronic specialty retailer in the USBest Buy's strength is that they are a very large, well known company. They have always been on the forefront of carrying the newest and most technologically advanced products. They operate two main business segments: domestic and international.
2.Offers variety of products at lower prices compared to smaller retailersBest Buy provides good quality products at a great price. They also understand that customers want hassle free shopping, which draws consumers into their store to window shop. For many industries this may not be strength, but for Best Buy it is.
By having the best price, Best Buy can afford to have window shoppers. They will be able to see all of the new merchandise and if they do comparison shop, the will return to Best Buy.
3.Strong Customer Service – the staff is friendly, knowledgeable, and approachable.
Blue shirts and the Geek Squad provide Best Buy with better technical customer service then, say, Sears or online competitors like Tiger Direct or Amazon.
4.Strong financing and Market ShareBest Buy leads the consumer electronics retail market in the US with total revenues reaching $45 billion in fiscal 2008. It has about 21% market share of the consumer electronics retail market the US. Leveraging its large scale of operations, the company has been able to increase its bargaining power with consumer electronics vendors and offer more competitive prices. Because of its large operation, the company is able to capture the market and supply the products on spirited prices.
5.Different Store Brand ImagesBest Buy has a unique ability to appeal to different types of customers using different store brand images and subsidiaries:•Insignia – Focuses on high quality electronic equipment, including HDTVs, blu-ray players, home theater systems, digital imaging, and GPS.
•Dynex – Focuses on computer and entertainment accessories such as storage media, data and power cables, webcams, and office supplies, with recent forays into electronics such as high definition LCD televisions.
•Init – Focuses on storage products such as media storage, equipment bags, totes and furniture for home theaters.
•Geek Squad – Focuses on high end computer accessories and cables.
•Rocketfish – Focuses on high end cables primarily used with home theater installation and setup as well as on computer and gaming accessories.
•Napster•Speakeasy•FutureShopB. Weakness:1.Diversify salesThe revenue which is continuously generating by the Best buy's are only from one sector i.e. from flat panel TV's. It is the biggest weakness for the company. The company should not rely on one product. What might be popular today, it can be outdated tomorrow especially with technology. Their House brands line is poor and sales revenues are low compared to other product lines. They should focus more on improving that. This could harm the company as well as its revenues.
2.Higher or train more skilled peopleEven though they have a popular line of blue shirt workers they still need more specific help people for different areas. Geek Squad workers are limited in number and time and cannot always be of assistance. Also people feel neglected because of large store size.
3.Low gross marginsThe company experienced lower than industry average gross margins, in fiscal 2005. The company's gross margins were 23% as compared to the technology retail industry average of 28% (fiscal 2005). Furthermore, the company's gross margins reduced by 0.1% in 2005. Lower gross margins for the company, as compared to its competitors, reflects poorly on the company's operations.
4.Limited working hours and fewer stores compared to main competitor Wal-Mart5.Still Week presence in international markets & Dollar appreciation6.Still unclear vision and mission statement7.Too much bureaucracyC. Opportunity1.Large demand for the "latest and greatest" gadgets.
With the release of new OS Windows 7 Best Buy can drive computer or software sales, or the release of new Apple's iPhone. The immense popularity of the Nintendo Wii, Xbox or PS3 may also drive up sales of consumer electronics as well as entertainment software.
2.Potential for greater international expansion.
Best Buy Company has an opportunity to expand their business globally. International expansion has two important facets. It gives Best Buy access to more growth opportunities, and it gives them access to a global talent, ideas and new perspectives, both, important to accelerate their growth in an increasingly global economy. As electronic items have a big consumer market, so there is also a chance of gaining more profits inside the other countries. Recently Best buy company opened there outlet in China. And it attracted a large number of buyers.
"Best Buy already opened a store in China, which reportedly exceeded sales expectations by 40%, and on January 1st attracted more than 20,000 customers." (Matthew Kemp)3. Increasing use of the web for buying electronics.
One of the opportunities that Best Buy faces is to capitalize on the fact that shoppers can continue their shopping habits online. K-Mart, Wal-Mart, Target and Barnes &Nobel found the internet as a way to provide current customers another shopping outlet and a way to attract shoppers that do not frequent there bricks store. According to one of the manager's at a Southern California Best Buy, "We see this as a way to reach shoppers that may not have a chance to visit the storefront."4. Increasing demand for notebook computers & flat screen HDTVs.
With the conversion to digital TV there will be a higher demand for new HD flat screen plasma and LED TV's.
5. Decreasing prices for electronics (DVD Players, video game systems, etc) which gives customers more purchasing power.
6.Open 24/7Another opportunity is that the internet operates on a 24 hour a day 7 days a week basis like Wal-Mart, providing customer convenience.
D. Threats1.Consumers are spending less because of increasing gas prices and declining economy.
Electronic items are mostly luxurious items. The consumer mostly buys these items when his/her income is high. And high income is depended on good economy. If the income of a person falls then he will definitely go for the basic items not for these secondary items. So at this point the company can lose the profits.
2.Expand more InternationallyAlthough its international operations have demonstrated growth (sales increased 37% in FY08[), its international operations are less efficient than their domestic counterparts, earning only a 2.4% operating margin in 2008 compared to the domestic 6.0% operating margin.
3. Music piracy has a major impact on stores which sell CDs, DVD's and Blue Rays.
The appearance of the internet has brought a lot of good things and benefits to this world however they are a lot of threats coming from it as well. There is an enormous amount of websites were users can download or even watch a movie or listen to music online streaming it directly from the site with today's modern transfer speed. Although the government has put restrictions on China pirated imports, it still is prevalent in the US causing negative balance-of-trade deficit.
4. Large amount of direct and indirect competitors, given all the industries.
Even with Circuit City out of the way the competitions is still strong with companies trying to gather the biggest share of the market: Wal-Mart, Target, Sears, Ultimate Electronics, Sam's Club, Amazon, EBay, Tiger direct and others.
5.One stop shopping at supercenters (mega molls) may phase out specialty retailers.
6. Strong price competitiveness in electronics industry.
7.Increasing/complex regulations in major global markets that can increase cost of doing business.
III. Porter Five Force AnalysisA. Strength of competition – Very HighOne of the biggest threats of substitute shopping to Best Buy was its rival to Circuit City that liquidated itself under chapter 11 on March 8, 2009. Bad management and inventory leftovers in the fiercely competitive and fast-evolving retail-electronics industry cost them their existence. Even without Circum City, the threat of rivals is very high with Wal-Mart, Target, Sears, Fry's Electronics, Ultimate electronics still being in the race.
Also there are companies who offer substitutes that are more specific to the electronics retail industry. Those companies offer lower prices and more customization because they do not have store locations but rather are based off the internet. Those companies include Amazon, EBay, Newegg.com, TigerDirect.com and Dell.
B. Threat of new entrants – LowThe likelihood of a new firm entering the market of technology retailer and being successful is low. Barriers of entry are high because of price wars and the high initial costs of construction and real estate. This factor makes it harder for a new entrant to catch up to the leaders because of Wal-Mart's economies of scale and Best Buy's strong image and popularity.
Another large problem to new entrants is that the market is already saturated with many big box companies. There is little need for a new company. Customer service levels are acceptable and people prefer one stop shopping to individual stores with limited selection. Best Buy uses this low threat to its advantage by focusing efforts more on its direct competitors rather than spending additional resources fending off new upstart companies. One of the benefits of the heavy rivalries mentioned earlier is that it creates a natural barrier to entry that coupled with high initial costs makes new threats very low.
C. Bargaining power of buyers – StrongBuyers are huge to Best Buy. People will insist on new demands and will be ready to pay for them but if they do not satisfy their current customer's needs they will not come back. Best Buy will keep on attracting new customers, but if they cannot retain them it will kill them in the long run.
D. Bargaining power of suppliers- StrongThe suppliers are an important part of Best Buy since they rely upon them to provide the most competitive price. Therefore their success is dependent upon satisfactory and stable supplier relationships. Just five suppliers Sony, HP, Samsung, Apple and Toshiba represent more than one third of the total merchandise purchased. If there were major issues with suppliers in the future, this could have an adverse effect on the company's revenue and earnings which will cause then prices to go up. If prices go up Best Buy would lose one of their competitive advantages.
E. Threat of substitute products – Very LowIn today's society, entertainment and/or electronics are essential for every household and every business. Almost every household today owns a TV and a lot of them a computer as well. With its development people are becoming lazier than ever, enjoying today's technology too much to give it up for sports and some other pleasurable activity. With that being said there will be very little alternatives to technology in the future. The threat of substitutes only exists within the brands: play station or Xbox, PC or Mac, Zune or iPod, Canon or Kodak? The only other concern would be finding the right price with the good selection of quality such as Best Buy and others retailers.
IV. StrategiesA. Marketing (Business-Level)Best Buy exhibits effective marketing attributes which include exceptional service, innovative supply chain, distribution processes, and location strategy. They are the leading discount mass merchandiser of consumer electronics and music products, mostly using value-based pricing strategy for quality brands and products. They focus on best-selling lines and consumer trends, all presented in large, spacious stores with attractive merchandise displays, and on an increasingly important web-site. Their strategy is to move toward the more upscale discount specialty merchandisers or "category killers," rather than the previous low-end mass merchandiser channel. Pressure on margins drives Best Buy to have more efficient operations and synergies throughout the company to control costs, and to provide capital for new stores, new markets, and the acquisition of other chains like Sam Goody's music stores.
They firmly focus on the needs and wants of the consumers and their assets allow them to solve those consumers' wants more easily than others. They focus more on talking with customers instead of talking at customers. Their business strategy is customer centricity which they define through their parts they like to call their three core philosophies: inviting their employees to contribute their unique ideas and experiences in service of customers; treating customers uniquely and honoring their differences; and meeting customers' unique needs, end to end.
The company focuses on future of advertising or "effective" advertising in forms of email marketing, online ads, store signage, print ads, Facebook groups, Twitter, forums etc. The customers have an opportunity to interact with the company's CMO Barry Judge over his forum on the internet.
Best Buy is spending a greater amount on the marketing expanses of the company. They spend millions of dollars on their website to provide people with all the information about their business and description about each and every product they are dealing with. There is no more effective way to get customers to listen than to let them hear from other customers just like them.
Best Buy is also involved in corporate sponsorship. They sponsor the Minnesota Twins, Chicago White Sox, Boston Red Sox, Los Angeles Angels, Los Angeles Dodgers, Atlanta Braves, and Houston Astros of Major League Baseball. Best Buy is also the shirt sponsor for MLS side Chicago Fire.
B. CompetitiveThere is no secret with the technology constantly evolving and being updated you have to be in pass with its development otherwise you will go out of business. Under this scenario, the Best buy company has to keep itself up to date and must have to keep watch on the new technologies. In this way the company can survive under intense competition. The economic downturn in the U.S. has made it difficult for consumer electronics retailers to post any gains, including Best Buy; however, it stands to gain market share through Circuit City's misfortune.
One of Best Buy's main competitive strategies has been to emphasize services, something it has done better in the past than any national electronics retailer. That translates into selling product warranties, or help with installing a home theater or configuring a computer. According to one analyst, such services, which can be highly profitable, could bring in 5 percent of the company's $47 billion in sales in the fiscal year ending February 2010. The company's blue-shirted tech support staff, called the Geek Squad, has expanded beyond PC-centric services.However, shipments of electronics in the United States are likely to fall 7.7 percent in 2009, the first decline since 2001, the Consumer Electronics Association said on July 17. Best Buy's sales in its first quarter followed that trend, falling 5 percent in its domestic stores and 14 percent internationally, as compared to a year ago.
Even in good times, electronics retailing can be a brutally tough business, littered with failures that were unable to survive thin profit margins, ever-falling prices, feast-and-famine product cycles and, more recently, major price pressure from Internet retailers.
C. Boundary (Integration, Partnering, Outsourcing)Best Buy keeps integration strategy successful by keeping their web site totally integrated with their stores and their brand.
Best Buy's boundary strategy is strong, constantly partnering with new allies. Just this year Best Buy has already formed partnership with Britain's Carphone Warehouse, Europe's largest retailer of mobile phones, with whom they plan to open 100 stores in Europe over the next three years. They formed partnership also with TiVo, the Silicon Valley Company that popularized the digital video recorder and Netflix Inc., the world's largest online movie rental period service.
On November 3rd, 2009 Best Buy, and Sonic Solutions, the digital media company that last year acquired the pioneering broadband VOD service, CinemaNow, announced that they have formed a strategic partnership that will enable Best Buy to launch a broadband VOD service based on Roxio CinemaNow.
Best Buy engaged Accenture LLP ("Accenture"), a global management consulting, technology services and outsourcing company, to manage significant portions of their information technology and human resources operations.
D. GlobalWith operations in the United States, Canada, Europe and China, Best Buy is a multinational retailer of technology and entertainment products and services with a commitment to growth. The company operates two main business segments: Domestic that consist 83% of Revenue and 93% of Operating Income and International which consist 17% of Revenue and 7% of Operating Income.
The international segment consists of Canadian, Chinese, Mexican and some European operations which include Best Buy, Future Shop, and Geek Squad in Canada and Jiangsu Five Star Appliance and Best Buy in China. The international business contributed 17% of total revenue in 2008. Sales growth has been strong internationally as net sales increased 37% and comparable store sales abroad grew 9% in Fiscal Year 2008. Although Best Buy's international operations have demonstrated growth (sales increased 37% in 2008), its international operations are less efficient than their domestic counterparts, earning only a 2.4% operating margin in 2008 compared to the domestic 6.0% operating margin.
During fiscal 2009, Best Buy expects to open approximately 140 new stores in the U.S., Canada, China and Mexico. Most of the new stores will be opened in markets where they already have stores, leveraging their infrastructure and making shopping more convenient for their customers. Best Buy plans to open more of its namesake retail stores throughout China in fiscal 2009 in order to capture a share of the large Chinese consumer electronics market–projected to be over $100 billion by 2010.
In Canada, Bets Buy expects to open approximately six Future Shop stores and six Best Buy stores, as well as close one Future Shop store and relocate six existing Future Shop stores. In China, they plan to open 20 to 25 Five Star stores. They also expect to open five to eight additional Best Buy stores in China in fiscal 2009.
At the end, they anticipate extending their international presence by opening first two to five stores in Mexico in the second half of fiscal 2009 and first one or two stores in Turkey in the early part of fiscal 2010. Together in partnership with Carphone Warehouse in Europe, Europe's largest retailer of mobile phones, Best Buy is planning to open about 100 stores, sized between 25,000 and 60,000 square feet, in Europe over the next three years, of which about 80 will be in the UK.
E. Corporate-Level (Financial, Innovation, M&A)With the $ 40,023 million in revenue in 2008 and a profit of $ 1,407 million Best Buy is ranked 56th on Fortune 500 Rank for the year 2009. One thing however, the company's Debt-to-capitalization ratio increased to 15% at the end of fiscal 2008, compared with 9% at the end of fiscal 2007. The increase was due primarily to the impact of their share repurchases, which increased debt and decreased shareholders' equity. This ratio is an important indicator of their creditworthiness. As of April 25, 2008, there were 3,540 holders of record of Best Buy common stock. In the third quarter of 2008 BBY increased their quarterly cash dividend per common share by 30% to 0.13 per common share per quarter. The board stated that their future dividend payments will be depended on their earnings, capital requirements, financial conditions and other factors. The company ended fiscal 2008 with $1.5 billion of cash and cash equivalents and short term investments compared to $3.7 in the year 2007.
M&A – Best Buy growth strategy includes expansion via new business ventures, strategic alliances and acquisitions. Best Buy certainly has an acquisitive track record: The Carphone Warehouse (May, 2008 £1.1bn merger), Future Shop (November 4, 2001 for C$480 million), Geek Squad, Magnolia (Dec. 18, 2000 for $87 million), Napster (September 15, 2008 purchased for $121 million, Speakeasy (March 27, 2007 for $103 million in cash), Five Star, Pacific Sales.
There latest acquisition of Best Buy might possibly be GameStop Corp. which cites the company's recent initiative to make games a bigger part of its namesake stores. However the purchase of a business with similar economics as GameStop — Musicland Stores Corp. that took place nine years ago did not work out well for Best Buy.
The continuous development of new technology will open the door for new products/services and place for innovation such as:Blue Label – New Process for Developing Products Inspired by Listening to CustomersBlue Label is a line of consumer electronic products developed directly from customer feedback and delivering uncompromised performance. The Blue Label series is a result of collaboration between Best Buy and technology companies in which Best Buy gathers insights from customers and works with manufacturers to design products that address those needs.
Get Involved – Best Buy Community ForumThis innovation helps the customers explain the problems there are facing during their usage if technology being able to interact directly over the internet with some of the staff management. In the forum people not only receive the answers to their concerns and problems but also suggestions that will make their life easier and avoid similar problems in the future.
Customers can also place their own ideas and share between each other also suggesting the company to implement in the future production.
VI. Ethics Challenges (Minimum 2)1.Go Green and Stay GreenThe company needs to focus in the more in the future on managing its own waste (E-waste), recycling, grow their green business, increase carbon and energy savings…US discards an estimated 400 million units of electronics each year, according to the US EPA and Best Buy as leader can help make a difference. "One of the most important ways we try to make a difference is by providing our customers an environmentally responsible way to dispose of electronics through our Trade-In and In-store recycling. For nearly a decade, we've offered a variety of recycling options in all of our US stores. In just our first year of our latest program, where consumers can drop off items at our stores for recycling, we're going to recycle more than 1 million units, or more than 50 million pounds. We know this makes a difference, but there's more to do" (Barry Judge).
2.Stay Faithfull and Loyal to their past and future employees – never leave you hangingIn the past Best Buy has been accused of many fraudulent business practices, violation of consumer laws, different controversies during Christmas and related to their practice. In April 2008, the FCC fined Best Buy $280,000 for not alerting customers that the analog televisions they sold would not receive over-the-air stations after the digital transition on June 12, 2009. They need to work on improving their position and staying faithful to their costumers showing that their ethics level is not questionable and worthy of Business Ethics 100 Best Corporate Citizens of 2007 (ranking 73rd) .
VII. Recommendations and Implementation (Minimum 3)1.Physical Expansion of Stores – Market DevelopmentBest Buy should expand on their physical presence in both the U.S., Canada, and internationally. Many of their major competitors have a lot more stores, especially in North America, and with supercenters like Wal-Mart moving in, Best Buy will need to do something to hold the current market share they've got. They should also expand their branches of Magnolia AV and FutureShop and other subsidiaries. However they should, identify and invest in consumer segments or geographic regions that are likely to grow during a declining economy.
2. Expansion of Service Offerings – Installation, warrantees, delivery, maintenance, technical support/serviceMany of their other competitors in the appliance and electronics industries, such as Sears and Lowes are already doing these types of things for their customers. If Best Buy wants to retain their market share in the electronics industry and/or grow their low market share in the appliance industry, they could take advantage of this.
3. Start a media content download service on their websiteMore and more people are using the web nowadays to download and listen/watch media (music, videos, movies, etc). Best Buy as a leading retailer in the music and movie industry could start (or team up with a service such as Rhapsody) to offer subscription-based download service where users can download albums from the latest artists or the latest DVD movies.
Companies and services such as Rhapsody, NetFlix, and iTunes have found this to be a great way to make money. Given the rapid growth of the web, and the use of it, this could give BestBuy a chance to make money from customers they might never have seen in their stores.
4. Train/Re-train Frontline Employees.
Hire more staff and keep them highly educated in a store full of high quality electronics. Even if this hurts your bottom line in the short run, it will keep consumers coming back.
5. Write a Mission Statement6. Identify and focus investment on your highest-value customers
Reference
"Best Buy – International Growth." Bestbuy.com. 2009. Web. 4 Nov. 2009. .
"Mofilm and efforts in recycling." Www.barryjudge.com. 3 Nov. 2009. Web. 5 Oct. 2009. .
"Fiscal 2008 Anual Report." Www.bestbuy.com. 3 Nov. 2009. Web. 24 Feb. 2009. .
"Best Buy – acquisition of Magnolia Hi-Fi." Findarticles.com. 1 Jan. 2001. Web. 3 Nov. 2009. .
"Bestbuy.com." Keywordspy.com. 13 Oct. 2009. Web. 3 Nov. 2009. .
"Best Buy Co., Inc." Hoovers.com. Web. 3 Nov. 2009. .
"Corporate Governance." Bestbuy.com. Web. 3 Nov. 2009. .
Bustillo, Miguel. "Best Buy Confronts Newer Nemesis." Wsj.com. The Wall Street Journal, 16 Mar. 2009. Web. 3 Nov. 2009. .
"Best Buy Company News." Nytimes.com. New York Times, 20 June 2009. Web. 3 Nov. 2009. .
Thompson, James. "Best Buy's Big British Invasion." Businessweek.com. 29 Oct. 2009. Web. 4 Nov. 2009. .
White, Brian. "Best Buy opening 13 new stores in fiscal 2010 while spending $13M each." Bloggingstocks.com. 9 June 2009. Web. 4 Nov. 2009. .
Wurtzel, Matthew. "Best Buy looking for a good deal?" Thedeal.com. 13 Apr. 2009. Web. 4 Nov. 2009. .
Related Topics