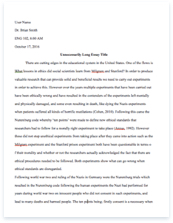 The whole doc is available only for registered users
A limited time offer! Get a custom sample essay written according to your requirements urgent 3h delivery guaranteed
Order Now
Nowadays, the insurance industry has become an important part in our daily life. It is reported by Carow(2010) that nearly 70% people have bought certain kinds of insurance. Bancassurance,as an newly developed branch of insurance, is a collaboration between a commercial bank and an insurance company, aiming at selling insurance business to the bank's clients. In recent years, Bancassurance has become an indispensable part of the modern life for British people. It is reported that Bancassurance emerged in Trustee Saving Banks in the UK in 1967 and in the year of 1986, it gained more popularity and developed rapidly during the next decade. However, problems came out of the Bank Insurance boom, for example, a crisis of confidence of bank and a decrease of business in insurance company. As a result, the British people began to hold different views on whether buying insurance in banks or not. It will be argued that Bancassurance is a critical instrument to bring benefit to financial market in the UK. This paper begins with a review of current Bancassurance, including the definition, appearance, development of Bank Insurance in the UK, and so on. It is followed by a detailed statement of the benefits and limitations that Bancassurance brings about, and an in-depth comparison of the two views which will be investigated.
Bancassurance
Bancassurance, also known as the Bank Insurance model(BIM), is a new concept of insurance which is to set up a partnership between a bank and an insurance company whereby the insurance company sales its insurance products to the bank's client base. The Life Insurance Marketing and Research Association's (LIMRA's) insurance dictionary defines Bancassurance as 'the provision of Life insurance services by banks and building societies'. It is said that Bancassurance originated from France in the 1970s and many influential global financial companies have begun to develop bank insurance in different levels.
There are three main stages of the development of BIM. Diacon(1990) argued that the embryonic stage is before 1980, during which, insurance companies began to sell products in commercial banks and established cooperation relationship. Although banks sold insurance products directly in this stage, it was only a supplement to the business of banks, aiming at reducing the risk borne of banks. According to Estrella(2001), the second stage, which is regarded as the stage of the true appearance of Bancassurance, emerged in 1980s. At that time, a kind of insurance product called pension insurance was developed by banks and it became popular among customers. It was also the time when banks began to intervene in the insurance sector overall. In addition, the final stage is a significant one when BIM became mature and began to spread worldwide. Not only in forms of products, but also in organizational structure and there terms, the banks began to participate in the insurance field actively in order to stabilize the position in the competition(Estrella,2001).
2.Sales model of Bancassurance in Britain
Bancassurance is the term to sell insurance products in commercial banks. Before that, the insurance company would give training and some support on the details of insurance products in order to make the staff of the bank learn about something about insurance and sell the products over the counter. Obviously, the insurance company would give the bank large amounts of commission relating to the sales so that they can keep this kind of relationships. Moreover, the transactions would be dealt with in the usual way by the administration of the insurance company.
Contrasting with most traditional sales models of insurance which contains a large sales team to work through brokers and other kinds of agents to sell products to the people,this kind of sales model offers a good chance for the insurance company to gain more customers from the bank. As a consequence, the insurance compony reduces its sales force successfully. This Bancassurance model is regard to be an excellent one which is being used in the financial markets in the USA, European countries including the UK and elsewhere. Furthermore, the insurance company also allows the bank to sell its products as a package at the same time when selling their own bank products for the sake of reducing costs. It is reported that life insurance is sold at the same time as completing a mortgage deal with a customer and some banks sell card protection insurance when credit cards are sold. Usually, insurance companies and banks set up a partnership for three or five years, during which, banks would get profit share and commission from insurance companies. Insurance companies often play the leading role to give suggestions to the banks. Correspondingly, banks would get a huge amount of profit.
Additionally, the sales model in the UK is more advanced than that in other counties. It is reported that though Bancassurance is now being developed in many countries around the world, not all the countries can do as well as Britain. So why is Britain doing so well? In banks, you can sometimes find that some the British bank tellers ask their customers to fill in some questionnaires to help banks make financial plan and discuss what kind of products would be appropriate for the clients. Besides, bank tellers are all well-trained in the UK and the insurance products are designed carefully. Both of them are essential elements for Bancassurance to be successful. There are also some important principles in operation that contribute to success. The first one is that, in the UK, banks are the key to the middle markets.
'Both Spain and Britain have demonstrated that the middle market can be lucrative and that it can be developed effectively by banks'(Thomson and Wade, 2010). Secondly, in England, it is a crucial duty for bank tellers to sell all kinds of products including insurance, banking and investment. However, it is a tough principle for others to follow which needs not only excellent training but also good products. Thirdly, as Thomson suggested that 'The best approach is a limited portfolio of simply designed products', that is, underwriting and complex products should be abolished. The last principle is the most important one that ,when an insurance accident happens, the applicant can get appropriate compensation which is what customers cares most.
3.Benefits of Bancassurance
There are several reasons for banks to set up partnerships with insurance companies. First of all, banks can seek an opportunity to meet clients' needs in the insurance area in order to make more profit as well as attracting more customers. A recent report shows that in western countries including Britain, the population growth rate in the last decade have slowed down significantly, which will have an impact on public pension system so that there will be an increasing demand for long-term investment products like life insurance. Besides, there will be a large amount of profit that banks can get, which is not only from customers but also from insurance companies. In order to gain more clients from banks, insurance company have to keep the relationship with banks on the condition that sharing the profit and giving commission to the banks. Apart from the benefits that can be measured in money, Bancassurance provide banks with a competitive advantage. That is to say, from the perspective of long-term development, it strengthens the relationship between banks and their customers.
Moreover, BIM brings about some advantages to insurance companies. The first one is that Bancassurance offers an opportunity for insurance companies to make a good use of banks' resources so as to enhance competitiveness by expending the customer base. Another one is that by selling insurance products in banks, insurance company can not only increase sales channels, but also increase the image in the minds of consumers. In addition, Bancassurance is a good approach to reduce the cost when selling insurance products and helps to save a lot of sales personnel and administrative expenses like sales staff's compensation and training fees. Finally, there is a great chance for insurer to learn and make improvements in there own area, which is benefit for the longterm development of insurance companies.
Finally, the success of Bank Insurance depends on customers' attitude towards it as well, so what matters most is that whether developing bank insurance can bring benefits to the clients. As far as it goes, people have been getting convenient from BIM. To start with, buying insurance in banks is a time-saving approach to get one-top service which means that what people need to do is to come to the bank counter and get everything they need. Besides, people can save money by purchasing insurance in banks sometimes when a kind of product is sold as a package.
4. Limitations of Bancassurance
Although Bancassurance in the UK is already a world leading which has already brought a lot of positive effects to banks, insurance companies as well as customers, we can still see some limitations that should be improved. For banks which carry out the bank insurance business, there are still several negative sides that can not be avoided. First of all, if a bank pays more attention on selling insurance products, its own business would be affected to a certain degree. Giving an example, in some banks in the UK, some saving insurance products have taken a large part of traditional business, as a result, bank savings have been taken part of to some extent. However, according to Berger(1991), some traditional business in the banks should be eliminated or be taken place by other newly born ones in order to increase the richness of products and stand out in the competition. Additionally, some people argue that banks need to hire more employees in order to develop Bancassurance.
This will no doubt increase the operating costs of the bank, but the amount of money the banks gain from Bancassurance is far more than this. The last one is that bank insurance may bring a crisis of confidence to the bank, because insurance products is a kind of complex financial products with high risk. This seems to be a real problem which can not be fully resolved, but in the future, some methods can be found to reduce the risk. For insurance companies, there are still some defects if establishing cooperative relationship with banks. In fact, the most significant weakness is that insurance companies have to pay a large amount of fees to banks so as to keep a reliable relationship with banks. The insurance companies may lose a lot of profit as a result. But on the other hand , it can help them to become dominant in the competition in the longterm development, which seems like a better thing.
Conclusion
This essay has investigated the sales model of Bancassurace in the UK, as well as the benefits and limitations of bank insurance. In conclusion, Bancassurance is a very useful financial tool whose benefits overweigh the limitations in Britain and the sales model in the UK is the world's leading with a lot of great features that is worth learning as a model by other countries. The main features of bank insurance in Britain are that the products are well-designed while bank tellers are well-trained. There is also feedback from customers. Furthermore, there are five essential principles have been demonstrated which banks and insurance companies have to follow.
It is the principles that contribute to the success of Bancassurance in the UK. When it comes to the benefits of bank insurance, the most important and significant one to banks is that they can make a lot of money through selling insurance products. In contrast, what insurance companies obtain from developing Bancassurance are the clients from banks who can make the companies more competitive. For customers, they can gain convenience to some extent from buying insurance in banks. Furthermore, there are also some shortcomings since Bancassurance is a newly born concept of insurance which is not mature enough so that not all the people in the UK would like to buy insurance products that are sold in banks. So further exploration is needed to find some effective ways to deal with these shortcomings.
Related Topics