Balanced Scorecard and Strategic Analysis of Southwest Airlines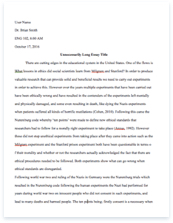 The whole doc is available only for registered users
A limited time offer! Get a custom sample essay written according to your requirements urgent 3h delivery guaranteed
Order Now
Southwest Airlines Co. provides low-fare, "no-frills", civil air transportation. The company was incorporated in 1967 and is headquartered in Dallas, Texas. As of December 31, 2005, it operated 445 Boeing-737 aircrafts and provided service to 61 cities in 31 states. The company also provides frequent flyer awards to business partners, including credit card companies, hotels, telecommunication companies, and car rental agencies. Southwest Airlines is the fifth largest airline company in America, operating more than 2,150 flights per day and carrying over 44 million passengers a year. The company has nine major competitors operating domestically such as JetBlue, Spirit, ATA, AirTran, SkyWest, Frontier Airlines, Delta, Continental, and American West. While those competitors suffered tremendous loses or bankruptcy partly due to the impact of 9/11, Southwest Airlines has maintained its existence, profitability and its employee/customer service integrity.
Southwest boasts the best on-time record, best baggage handling, and fewest customer complaints in the airline industry and won the industry's Triple Crown award for Best Airline five times in a row from 1992-96. It was the first airline with a frequent flyer program to give credit for the number of trips taken, not just the number of miles flown, and also pioneered senior discounts, Fun Fares, Fun Packs, a same-day air freight delivery service, ticket-less travel, and many other unique features. Southwest Airlines has proven to take advantage of such strategies and succeed because of the high-frequency, short hops at low rates they offer. Even though other airlines have begun to incorporate Southwest Airlines strategies and values, Southwest Airlines still leads and remains efficient by maintaining the loyalty of their employees and in keeping their customers satisfied.
Over the years Southwest Airlines has grown strategically explaining offers of expansion opportunities by over one-hundred cities. Southwest is the only airline that has generated profits every year since 1973, with stock values up more than 500% since 1990. Southwest's stock trades at about 20 times on earnings, doubling the industry standard, and Wall Street Investor Peter Lynch says "Southwest's (stock) performance has yet to be outdone." Its net profit margins averaged over 5%, the highest in the industry, since 1991.
STRATEGIC ANALYSIS
Until Southwest chooses to widened its operation domestically and expand its activity internationally, Southwest Airlines is being prudent by keeping short flights. Currently, over one-hundred cities are waiting for Southwest Airlines to bring their business and create jobs in their locations. It would be very beneficial for Southwest Airlines to take this opportunity to expand while it is available because it will take the company to whole other level which will be reflected by a significant growth. It would also be astute to network and make agreements or contracts with larger carriers to share and maximize profit. The company should do it as soon as possible because competitors would jump on such an opportunity to expand. Evolving into a bigger corporation should be an easy step as Southwest Airlines has already succeeded with his low price ticket strategy driving out its competitors of business and taking over their market share.
Since Southwest Airlines' on-line ticketing system generates up to fifty percent of the company's revenue, a committee should be permanently appointed to audit and improve this asset. Booking a flight on-line costs Southwest Airlines one dollar per ticket while booking a flight via a travel agent costs on average ten dollars per ticket. Updating the Southwest Airlines website and enhancing this type of technology is necessary to lower operation costs and to offer consumers the lowest fares.
Southwest Airlines keeps their aircrafts constantly flying except when taking-off, landing which is useful because it avoids "parking fees". Without doubt, Southwest Airlines must keep, update and upgrade their aircrafts so that they can function properly to ensure the safety and confidence of their consumers. Southwest Airlines should make consumers feel safe by dropping the ticket prices and upgrading its aircrafts. This can, at first sight, only be done by giving up some profits in the short run while expecting higher profits in the future if the market in which Southwest operates is widened.
One major internal asset of Southwest Airlines is its corporate culture. Southwest Airlines has invested many years and enormous amounts of money and effort to implant a powerful culture, value system and to develop employee loyalty as matter of fact Southwest's internal mission is "We are committed to provide our employees a stable work environment with equal opportunity for learning and personal growth. Creativity and innovation are encouraged for improving the effectiveness of Southwest Airlines. Above all, Employees will be provided the same concern, respect, and caring attitude within the organization that they are expected to share externally with every Southwest customer". The organization must make every creative effort in order to maintain this asset. The company should keep on increasing their employee profit sharing plan and continue to make the business more profitable for its stockholders in contrast to its competitors suffering major loses.
Southwest Airlines advertises itself as a "Triple Crown Winner." This prestigious award is given to airlines with the best baggage handling, most on-time flights, as well as fewest customer complaints. Southwest has won this award that is given monthly over thirty times, as well as the annual award five times. Southwest is dedicated to its employee's achievements, and customer service is very important to Southwest. Southwest Airlines advertises itself as a customer service company with the commitment to its customers, which their triple crown reinforces, awards which one key advertising element that differentiates them from their competitors.
The price of oil is on the rise and it represents a major variable cost for Southwest airlines. The increase of variable cost is always one of the main reason companies suffer loses or go bankrupt. Southwest knows that and has already developed a strategy to face this problem: hedging. Indeed, Southwest buys futures on oil in order to keep its oil cost as low as possible. Since the price on oil does not seem to drop, as tensions are still remaining in the middle-east and as demand is rising, Southwest should continue to buy futures to maintain its variable cost the lowest possible.
SWOT ANALYSIS
Strengths
* Low cost, low fares, no frills strategy
* "On time Flights"
* Loyalty to employees
* Fun Staff
* Open seating
* Highly expected returns for investors
* Innovative corporate culture
* Hedging for jet fuel prices
* Low customer complaints
* Quick check-in
* High flight frequency
* Pioneer in electronic ticket Weaknesses
* No first class seating
* No Alliances with other airlines
* Poor advertising campaign
* Poor in flight services
* Only using Boeing 737
Opportunities
* International market development
* Widened domestic market
* Improving technology
* Innovating in services
* Making faster check-in
* Improve marketing
* Contracting with other carriers Threats
* Government legislation on civil aviation
* Competitors intentions of gaining market share
* Market demand
* Other ways of transportations
* Terrorism
* Oil price
* Loss of key staff
SOUTHWEST BALANCED SCORECARD
The hypotheses underlying the balanced scorecard are indicated by the arrows in the diagram. Reading from the bottom of the balanced scorecard, the hypotheses are:
– If the amount of compensation paid above the industry average increases, then the percentage of job offers accepted and the level of employee morale will increase.
– To lower total costs for a larger profit, Southwest cuts mainly in flight services cost.
– Well trained ground crews means faster turnaround.
– If employee morale increases, then the customer satisfaction with service quality should increase.
– Poor in flight services lead to a decrease in consumer satisfaction.
– Fast ground turnaround leads to an increase in consumer satisfactions as well as more on-time flights.
– If customer satisfaction increase due to on-time flights in ticket prices then the revenues increases because of high consumer demand.
– If the customer satisfaction with effectiveness, efficiency and service quality increases, then the number of new customers acquired should increase leading to an increase of revenue.
– If revenue increases then net income should increase because of a decrease of costs which will lead to highly expected returns for shareholders.
MEASURES
* Financial:
Net Income 2004: $ 313,000
Net Income 2005: $ 548,000
Cost of revenue 2004: $ 4,488,000
Cost of revenue 2005: $ 5,091,000
Return on asset ratio 2004: 313,000/11,337,000= .0276
Return on asset ratio 2005: 548,000/14,218,000= .0385
Return on equity ratio 2004: 313,000/5,524,000= .0566
Return on equity ratio 2005: 548,000/6,675,000= .0821
Net Income has increased by $235,000 (+57%) between 2004 and 2005 while the target was a 30% increase. The cost of revenue increased in smaller proportion than net income showing that the cut costs in in-flight services was efficient for the growth of net income. The goal has been reached maybe overreached. The assets have been well employed by management as the return on asset ratio increased between 2004 and 2005. Returns on equity increased as well thus achieving its goal.
Southwest has financially scored really well in contrast to is competitors who did not generate any profits thus having negative returns. For example, the return on equity ratio for JetBlue Airways in 2005 was -.0219 with a loss of $ 20,000. Delta Airlines, currently under Chap 11 protection, has the biggest loss in the industry with a loss of $ 3,836,000 and negatives ratios.
* Customer:
The FAA has rated Southwest No.1 on-time arrival/departure. The high-quality management has proven that their initiatives were effective as they reached they target.
Customer ranking has rated Southwest No.1 through different market survey showing again a reached target. The customer-loyalty program seems to be the cause. Southwest Airlines had the lowest rate of complaints, 0.18 per 100,000 passengers, while US Airways had the highest, 1.86.
This report does not show Southwest Airlines neither as an Airline with worst delays nor as an Airline with most mishandled baggage whereas its competitors do appear in this report.
* Internal:
The time on ground is measure used to see rate the overall effectiveness of flight
schedules. The average time on ground during operations is 30 minutes which is the target.
Southwest's flights are 90% on time departure which is way above the industry. The target is reached.
Those results reflect the effective cycle-time optimization program.
* Learning and growth:
The percentages of crew shareholder could be a measure for the growth of the
company. Southwest's employee stock option plan is very attractive for employees and this percentage should increase to make employees even more involve in the airline.
The percentage of ground crew trained is an element to measure the effectiveness on ground. Currently, this percentage is about 90% thus reaching its target and it is expected that 100% will be well trained by 2008.
Southwest Airlines has been declared by Forbes Magazine to be the best airline company to work for which reflects the company's loyalty to its employees.
Overall, the Southwest Airlines balanced scorecard shows that well-trained crews mean faster turnaround and more on-time flights, which lead to higher customer satisfaction, lower costs and greater profits.
RECOMMENDATIONS
Southwest Airlines faces constant expansion challenges, it is essential for Southwest Airlines to increase on their existing achievements. A key strategy for Southwest Airlines is to continue their growth while concentrating on their point-to point service. They could expand their customer basis by adding a 500-700 mile segment, which would allow them to expand their destinations. Southwest would be easy to attract new customers due to their low fares and one-way ticketing. By adding the expanded flights, they could add more flights to the location and receive higher profits from the longer duration flights. However, with longer flights additional costs would be added for staff, clean up time, fuel, and larger aircrafts, but the cost would be offset by higher profits through decreased cost per passenger and lower operating economics.
Southwest Airlines should expand its marketing strategy by providing promotional products and by participating in promotional events. Southwest should advertise elsewhere than billboard resources such as television, radio, internet, and trade show sponsorships.
A risky recommendation for Southwest Airlines is that it can drop it prices causing bigger companies in the airline industry to squeeze its competitors. This is usually used when competitors are close to bankruptcy or in financially undesirable positions. Competitors have a hard time matching Southwest Airlines prices so the most the usually do is make the price gap closer. However, Southwest Airlines has consistently generated profits; they can increase the price gap by lowering their prices more.
Southwest will have some looses from lowering the price gap, but the goal is to drag the competitors into even more debt. This action would effect both Southwest as well as its competitors, so they would need to insure that their competitors are close to filing for bankruptcy. This move would eliminate Southwest's weakest competitors, which would free up some of the market held by that company.
Southwest's "no frills" approach is not desirable to everyone, but it is good for Southwest to make changes that would be more accommodating. One example would be to upgrade seats, to serve better meals and to provide on-flights activities (ie. TV shows, radio…) which could cost but it would also open Southwest Airlines to more customers. This could be the main change to do in the balanced scorecard that is improving in-flight services.
CONCLUSION
With the weakening economic conditions, Southwest Airlines has proven repeatedly that it can handle the crisis by still having profits and being a strong leader. It is hard for Southwest Airlines competitors to challenge them with its strong success model, customer satisfaction and happy employees. Their success from starting with three 737's and growing to one of the United States most profitable airlines. They have implemented many initiatives that have affected the airlines today and their low cost model is what can be best followed with today's economy.
REFERENCES:
Ray H. Garrison, Eric W. Noreen, Peter C. Brewer, Managerial Accounting, Eleventh edition, pg. 314-339, New York, New York, Mcgraw-Hill/
Irwin.
Anderson, W.L., Shah, A. J., Sterrett, C. R. (n.d.), Southwest Airlines Co. – 2004.
WorldWideWeb.:
http://www.southwest.com/about
http://www.computerworld.com/computerworld/records/images/story/SouthwestAirlines_large.gif
http://finance.yahoo.com/q?s=luv
http://www.transtats.bts.gov/OT_Delay/OT_DelayCause1.asp?pn=1
www.FAA.org
http://www.southwest.com/about_swa/press/factsheet.html
http://www.iflyswa.com/about_swa/financials/annual_reports.html
http://news.yahoo.com/s/ap/20060403/ap_on_bi_ge/airline_quality
Related Topics